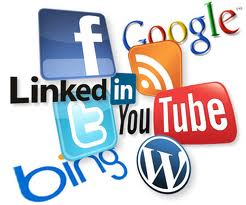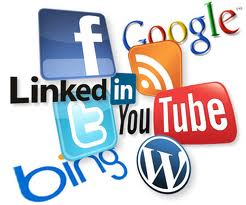 We hear this statement more than you might imagine. "Social media isn't right for my business, since I don't use it, I am sure my prospects don't either."
If this sounds like you or someone on your team, then it's time to consider a radical change in your thinking or in your team member's continued input on social media marketing.
Here are some basic facts and figures to support why social media MUST be part of your Marketing Machine.
Facebook
They have over 950 million users and they are expected to cross over 1 billion users this month.

Their ad program allows micro segmentation that includes hard-to-reach demographic criteria like "small business owners."

They have been successful generating leads for both B2B and B2C businesses.
LinkedIn
They have almost 200 million users and they are adding new users at a clip of two new users per second.

They have over 1 million different groups with an average membership of 130 people and some larger groups have over 40,000 members.

Your target prospects are already members of a group and they are discussing the products and services offered by your business.
Twitter
They have over 500 million users with 170 million active users.

Twitter is one of the fastest growing social networks with users quadrupling over the past 2 years.

The demographic of Twitter users skews slightly younger, with 18-29 year olds continuing to be the most highly represented at 29 percent, ahead of those aged 30-49 (14 percent) and 50-64 (9 percent).

That means over 15 million people over the age of 50 actively use Twitter.
YouTube
Over 800 million unique visitors head to YouTube each month and over 4 billion hours of video are consumed each month.

500 years of YouTube video are watched every day on Facebook and more than 700 YouTube videos are shared on Twitter each minute.

100 million people take a social action on YouTube (likes, shares, comments, etc.) every week.
Google+
Over 75 million users now have accounts on Google+

Google+ had 1.8 million total visits last week, an increase of 283% from the previous week.

Google+ has grown by 821% from the week ending on July 2, the first week Google+ was made available.
The numbers are undeniable. These are only the five most popular social media sites but there are more than 200 other sites that, while they offer smaller audiences, deliver similar access to your potential prospects. As business owners or marketers, you can no longer ignore the power or potential of social media marketing.
What you should be asking yourself is, "how do I take advantage of this huge pool of prospects?" The answer is: with content.
Despite the executives at Facebook, LinkedIn and others who are still trying to monetize their sites with old school impression-based ad models; the key to getting prospects from social media is content.
You have to create it, publish it and encourage sharing it to get new visitors back to your website. From there, you have the opportunity to turn them from anonymous visitors into leads for your business. Tomorrow, we'll give you some recommendations on what content to create, how to get it shared and what to do when new visitors stop by your website.
Start Today Tip – At the risk of sounding like a broken record, your first move should be to make sure you have corporate accounts set up at all of the top social media sites. Your profiles must be complete. You should have pictures and your logo positioned prominently where applicable. Your information must be up to date and accurate. Your social meda pages should represent your business.
What you do, how you do it and, most importantly, WHY you do it should be front and center on all your profile pages. Get this done and you are ready to take advantage of social media marketing, but if you still think it's not for you or your business, get ready to be out-marketed by one of your competitors.
Square 2 Marketing - Leading The Reality Marketing Revolution!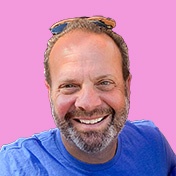 Mike Lieberman, CEO and Chief Revenue Scientist
Mike is the CEO and Chief Revenue Scientist at Square 2. He is passionate about helping people turn their ordinary businesses into businesses people talk about. For more than 25 years, Mike has been working hand-in-hand with CEOs and marketing and sales executives to help them create strategic revenue growth plans, compelling marketing strategies and remarkable sales processes that shorten the sales cycle and increase close rates.