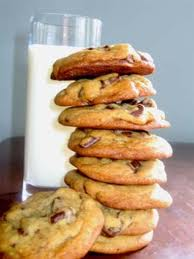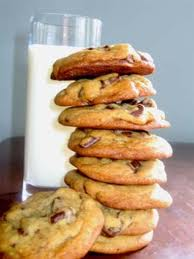 What's better than an ice cold class of milk with your fresh baked chocolate chip cookie? Nothing! You probably wouldn't even want the cookie if the milk didn't come along with it right? You should be thinking the same way about how you connect social media to your website strategy. You really can't have one without the other.
Why can't you have a Facebook page without a website? Why can't you just have a website and not worry about social media?
First, you need to understand the changing buyer behavior. People have been using referrals for hundreds of years. When commerce first started in this country, the referral was the only way a business grew.
Then came the telegraph, telephone, mail service, TV, radio, etc…you get the picture here. Now the internet has birthed an entirely new form of communication: social networking. The social networks like Facebook, LinkedIn, Pinterest, Twitter, YouTube and others have fueled the fire and facilitated a whole new set of consumer conversations.
Now people talk about your business on Facebook (yes, they ARE talking about your business) before they visit your website. Just like in the old days, when they talked about a business on the phone with a friend and then went into the retail store or called that business to ask them questions. The behavior is the same. Except now their first introduction to your business is going to be via social media and the second experience is going to be with your website.
It's because of this new behavior that both social media AND website design need to be considered at the same time. Let me give you an example.
If your Facebook page describes your business differently than your website, people will be confused.
If your YouTube channel (you have one right?) has funny videos that you like but which have nothing to do with your business, people will be confused.
If your Twitter profile uses a casual tone but your website uses a professional tone, people will be confused.
Your goal as a marketer, business owner, or CEO is to make your potential customers feel safe, calm, certain, and comfortable. Confusion is not the emotion you want them to feel when they have any interaction with your company.
The good news is that it's not hard to coordinate the voice and tone across social media and your website. It's not difficult to create a plan that clearly outlines what you want to achieve with each social media platform, helping you address the needs and desires of each audience by providing them with the information they're looking for on those sites.
What this does require is a well thought out plan that includes both social media and website strategy. Like most marketing tactics, they feed and fuel each other. When you create a marketing plan that includes a great website, social media, email marketing, search engine optimization, content marketing, lead nurturing and blogging you end up with many, many, many more leads than if you simple create a new website and wait to see what happens.
Start Today Tip – Take a long hard look at your website design, then review what you are doing with social media. If it's nothing, then consider that there are 500 million users on Facebook, over 100 million users on LinkedIn and over 200 million viewers on YouTube. These are real people looking for products and services like the ones you offer. You have to find a way to get in front of those people and you have to find a way to be part of their conversation. If you can't figure it out on your own, consider bringing someone in who can help you figure it all out.
Square 2 Marketing – Leading the Reality Marketing Revolution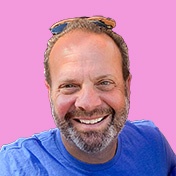 Mike Lieberman, CEO and Chief Revenue Scientist
Mike is the CEO and Chief Revenue Scientist at Square 2. He is passionate about helping people turn their ordinary businesses into businesses people talk about. For more than 25 years, Mike has been working hand-in-hand with CEOs and marketing and sales executives to help them create strategic revenue growth plans, compelling marketing strategies and remarkable sales processes that shorten the sales cycle and increase close rates.