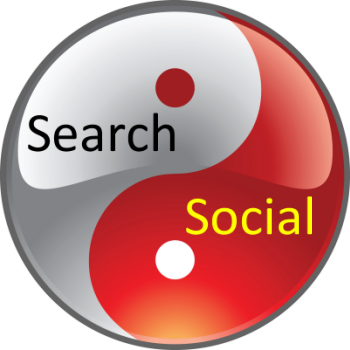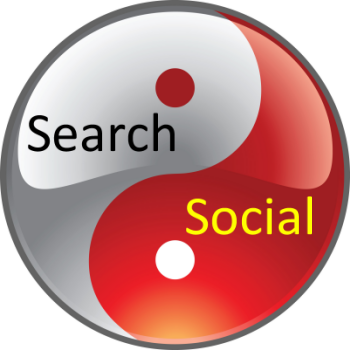 The days when you could simply hire a search engine optimization specialist and expect to find your business on the first page of Google within a month or two are fading fast. Recent changes to search algorithms are making search more and more social every single day.
Bing's new browser and search functionality have literally married search and social. Google now weights social shares, likes, reviews, comments, follows and friends as highly as inbound links from respected sites. There is a lot of sound thinking behind the changes. Shouldn't the comments you and I make on the web carry as much weight (or more) than the fancy marketing we put out there?
The challenge for business owners, marketing professionals and executives is how to take advantage of these new changes. How do you remain a highly "found" business and drive leads in the process? Here are some suggestions from the experts.
Build and Value Your Community – Over the past 10 years, CRM enthusiasts have been touting customer and prospect databases as key business assets. We couldn't agree more and many businesses actually undervalue the importance of accurate, updated data. Now there is another equally important company asset and that's your business' social network.
Just like you have a network of friends, associates, partners and peers in your professional network, you now need a social network consisting of everyone who has connected with your business, liked your business, follows your business, or friended your business. The larger that network is, the greater your potential reach will be. The more powerful and influential your community, the farther your message will reach. As social and search converge, the breadth of your network will help determine how easy it is for people to find you on the web. Start to build, grow and cultivate this new, electronic social network now.
Create Content – The new world of search already revolves around content and it's not just content for content's sake, it's original content; created by you, published by you, and shared by you. Jump on Google and do any search and you will find articles, blog posts, videos and podcasts on the first page. This original, educational content is what Google is looking for and what you have to create if you want first page rankings. Your content should consist of blog posts (probably the easiest way to create and post searchable, original educational content), tip guides, videos, podcasts, white papers, eBooks or presentations.
Share Content – Now that you have the content you need, this is where your social network comes into play. Take that content and share it with everyone in that network. You should be able to see that if you have 2,000 people in that network the chances of them also sharing your stuff is going to be higher than if you have on 200 people. The more they share it, the more you'll rise in the search results. Don't forget to encourage them to share it too. People don't always remember to share content. You might want to even consider incenting them to share through contests and special promotions.
Be Remarkable – The more people sharing, talking, chatting, viewing and "liking" your business, the higher you will rank. At the risk of sounding repetitive: one of the best ways to do this is to create a remarkable business, one that people talk about. People actively use social media to talk about businesses, but if your business is ordinary, you can be sure no one will be talking about it. On the contrary, do something different, special, extra ordinary and the web will blow up with people talking about you and your business. The direct result of that kind of activity (beyond revenue) is increased search results.
Start a Conversation – This is where most businesses come up short. When it comes to using social media for search you can't just publish or push out content. You have to start a conversation with your network. Again, starting a conversation with 2,000 people is going to get you more than starting it with 200, so build your network. As you engage people in a conversation, others join, remark on the previous comments, and encourage their friends to join in. It literally gains a life of its own. All of this chatter benefits your business directly.
Start Today Tip – We know this can be complicated and scary. So start simple. Set up your company Facebook page, LinkedIn profile, YouTube Channel, Twitter Profile and Pinterest Page. Heck, ask your son or daughter to help you. They will, at the very least, be able to put what you want on the pages, get the pages set up, and make the pages public. Make sure these pages and social sites are linked to your website home page and make sure those links are prominent.
Now encourage your customers, prospects, partners, friends and everyone else to check you out. Ask them to like you, friend you, follow you and connect with you. Don't be shy, you're not the first to ask and you won't be the last. Keep track of the numbers and make sure they are going up weekly and monthly. As long as they are growing, you are on the right track.

Square 2 Marketing – Leading the Reality Marketing Revolution!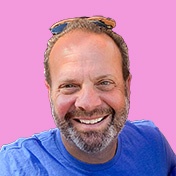 Mike Lieberman, CEO and Chief Revenue Scientist
Mike is the CEO and Chief Revenue Scientist at Square 2. He is passionate about helping people turn their ordinary businesses into businesses people talk about. For more than 25 years, Mike has been working hand-in-hand with CEOs and marketing and sales executives to help them create strategic revenue growth plans, compelling marketing strategies and remarkable sales processes that shorten the sales cycle and increase close rates.