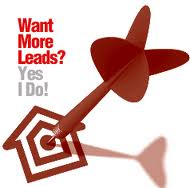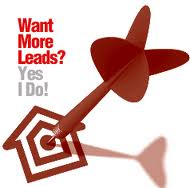 I hope by now you've started looking at your website differently. Hopefully you see a lead generating machine instead of an electronic brochure. Whether or not that's the case, the fact remains: your website might not be generating a significant stream of leads.
There are some good reasons why and the sooner you identify those reasons, the sooner you can correct them and get your site working properly. With that goal in mind, we present you with the top 9 reasons your website design isn't generating a substantial amount of leads for your business:
Reason 1 – You aren't asking for leads. That's right. Does your website have only a single Contact Us form on it? If it doesn't have three, four, or even five content-oriented offers, then there's no incentive for any of your anonymous visitors to identify themselves to you and become a lead. Add the Trio of Offers to your website and you'll see leads increase virtually overnight.
Reason 2 – Your home page is too confusing, too cluttered, or has too much information on it. Use the 10 second rule. When you get to your home page, if you can't tell what you do, how you do it, what makes you special when doing it, and who else has used your products or services, your website design is failing. Make sure it's obvious to everyone and make sure the design gives visitors a feeling of safety rather than confusion or uncertainty.
Reason 3 – Your website doesn't have third party validation. The people visiting your website are expecting you to say great things about your company. But what they really want to see is what other people are saying about your company. Make sure you have testimonials, success stories, and case studies available right from the home page. Even better, use video. People would much rather use watch than read.
Reason 4 – Your website is about you and your prospects only care about how you are going to help them. It's easy to talk about you, your trucks, your building, how long you've been in business, your team, and your machines. It's much harder to talk about what your prospects want and how you're going to get them that in a remarkable way. But that is the trick to a website that generates leads. You have to make the messaging about them. They have to see, right away, what you're going to do for them.
Reason 5 – You don't have the right pictures or images. Your visitors are people and people relate to visual images so if you have the all too common image of a key or chess piece on your site or even just a picture of you, it's not going to help them identify with the solutions your business offers. Make sure they see themselves in your images and you'll create the kind of powerful rational and emotional connections that generates leads.
Reason 6 – You don't have the right headline. Yes, you need a headline on your website. One that grabs visitors' attention and gets them to read a little bit more. If the headline is compelling, emotionally connects with them, and is about them—you have a pretty good chance of getting a visitor to stay on your site looking around, learning about you, and getting comfortable with your company.
Reason 7 – You don't know exactly what you want the visitor to do. Hey, you've been reading our stuff long enough to know that you need a plan when it comes to marketing. Your website is no different. What do you want them to do when they land on your homepage?
The answer should be obvious: Fill out a form, tell you who they are, request more information, start a conversation. That is the only objective, to turn lurkers into leads. You do that by making your Call To Action button the most prominent, most obvious, most compelling thing on the entire page. "Download our white paper!" "Schedule a review!" "Take our assessment!" All of these Calls to Action (CTA) are critical to driving leads.
Reason 8 – You don't have any educational content or not enough educational content. Buyer behavior has changed. People don't want to be sold to anymore. People want help making a purchase decision and your website should support that change in buyer behavior. The way to do this is to offer them a lot of educational information. Tip guides, videos, white papers, research studies, podcasts, webinars, assessments, benchmarking information...all these things help visitors see where their situation can be improved and who (you) could potentially help them make those improvements.
Reason 9 –Your site hasn't been updated in three years. Neglect is often one of the easiest website design flaws for prospects to catch. If the footer on your site says 2009, it's going to look like you haven't updated your site in a long time. This opens the door to questions. Is the company in trouble? Is it still in business? Is it too small to stand behind their work? All of these questions are bad and moving prospects towards nervousness instead of towards comfort and safety.
Start Today Tip – Take stock of your current website. Look at the top 9 reasons here and do a self-evaluation of your current site. Then you'll see what you have and what you need. This should give you a well defined roadmap so you can check off each of the critical elements as you add them to your site. Once you get all of these issues resolved, you should expect to see more leads coming from your website.
Square 2 Marketing – Leading the Reality Marketing Revolution!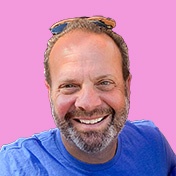 Mike Lieberman, CEO and Chief Revenue Scientist
Mike is the CEO and Chief Revenue Scientist at Square 2. He is passionate about helping people turn their ordinary businesses into businesses people talk about. For more than 25 years, Mike has been working hand-in-hand with CEOs and marketing and sales executives to help them create strategic revenue growth plans, compelling marketing strategies and remarkable sales processes that shorten the sales cycle and increase close rates.