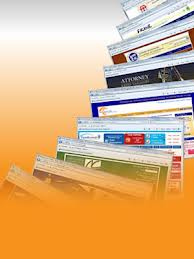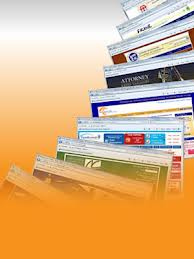 Fact: Redoing your website design without creating a website strategy is NOT going to help your business. It would be like throwing your money in the street.
Fact: Most website design firms are great at creating sites that look beautiful and work perfectly. Unfortunately, that's not enough.
You should expect your website to generate the leads you need to grow your business. Here are the key components of a website strategy for you to consider before you start redoing your website.
Who is the website talking to? This is vital. If you're attracting a highly technical audience, then your site needs to have a very specific look and feel. The voice and tone of your company needs to appeal to that type of person. But if your site is for consumers, or even entrepreneurs, you need a different approach. This first strategy question MUST be answered before you start any website redesign project to ensure that the final design, copy, and interactivity fits with your target prospects.
What challenges are they facing when deciding whether to buy what you sell? Everyone visiting your website has one challenge or another. The trick to strong marketing is knowing their challenges and addressing them with your home page messaging. You only have 10 seconds to get a visitor's attention and this is the best way to do it. Every buyer has issues. They might want to have the latest technology. They might want to be safe or they might want to be perceived as being wealthy...Regardless, everyone has a "pain" that they are trying to solve.
What makes your business special? I mean really special! This is also a "must have." If your business isn't different, it's invisible. Being different might feel uncomfortable, but it's a feeling you should get used to. The more differentiated your business, the more remarkable your company, the easier it's going to be for prospects to pick your firm to do business with.
What educational information do your prospects need to make a good purchase decision? This is also more important than ever before. Content is king. Buyers are looking for educational information everywhere and if your website design delivers that content, they are going to be closer to working with you than anyone else. Conversely, if they get that content from your top competitor, who do you think they will want to hire?
How do the answers to these questions impact website design? Let me show you how these questions drive the website design work a firm like Square 2 Marketing would do for your company. Once we know who the website is supposed to appeal to, we create the imagery, design elements, and visual flow that appeals directly to that type of person. When we know what "pains" the prospects have, we create headlines, and messaging that grabs their attention and pulls them into your site.
When we know what makes your business special, we highlight it, call attention to it, and present it in a way that all the visitors will related to it. Finally, when we know what educational material the website visitors need, we create those documents, set them up on the site, and make sure that we capture a prospects contact information before that information is delivered…turning visitors into leads.
Remember, the goal of your website should be to create leads for your business…nothing else.
Start Today Tip – In the middle of a website redesign project? Thinking about starting one? Just finished one and wondering if it was the right move? Ask yourself one single question? Did I have a website strategy before I started the project? If you didn't, you should consider making some changes to your site immediately. If you did, pat yourself on the back and take credit for making the right move.
Square 2 Marketing - Leading the Reality Marketing Revolution!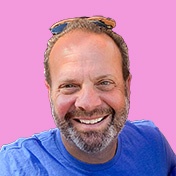 Mike Lieberman, CEO and Chief Revenue Scientist
Mike is the CEO and Chief Revenue Scientist at Square 2. He is passionate about helping people turn their ordinary businesses into businesses people talk about. For more than 25 years, Mike has been working hand-in-hand with CEOs and marketing and sales executives to help them create strategic revenue growth plans, compelling marketing strategies and remarkable sales processes that shorten the sales cycle and increase close rates.