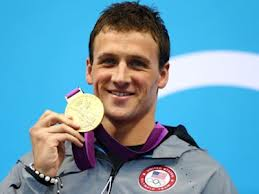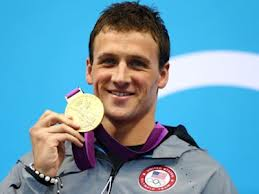 Do you know what medal your Search Engine Optimization efforts would be awarded if there was an Olympic event for SEO? Today, search engine optimization must be an integrated part of your marketing strategy. Since search is now much more social- and content- oriented, the medal your SEO would score might surprise you.
Here are some questions to consider and a scoring system for your SEO efforts.
Do you have a blog on your website? Do you post daily?
Google and other search engines are looking for websites that add fresh content, so unless you're adding new web pages daily, the blog is the best way to add new content quickly and easily. If you have a blog, give yourself 10 points. If you blog daily, give yourself another 10 points. If you blog weekly, give yourself 5 points and if you blog sporadically, give yourself 1 point.
Do you have videos on your website that link to YouTube?
If you allow us to state the obvious: we are a video-loving nation and Google knows it. That's why they bought YouTube. That's also why you have to use video marketing in your search strategy. If you have video on your website, give yourself 10 points. If you have a YouTube Channel with multiple videos, give yourself another 10 points.
Do you use video search engine optimization?
Since the American public loves video so much, Google is pushing video to the top of the search rankings. This means that video tagged properly, hosted on video sharing sites, and using the right set of descriptive terms can rank in days, instead of weeks or months. Do you have your videos tagged and populated with your most important keywords AND hosted on a few different video sharing sites? Give yourself 10 points.
Do you have a list of strategic keywords or keyword phrases?
Let's not assume every business owner, executive or marketing professional knows what their keywords are...If you don't, you might as well stop any SEO work right now. You MUST have a list of at least 100 keywords or keyword phrases and you MUST know the global and local search volume from Google. If you have this list, give yourself 10 points.
However, there is more to it than just a list of highly searched keywords. You MUST know the difficulty of those keywords and you MUST prioritize those keywords based on search volume and difficulty so you end up with a set of keywords that you're going to use to actively optimize your site. You don't want a list of words that all scored a 99 difficulty rating or you will likely never rank for any of them, but select a list that includes some highly searched difficult terms, some highly searched less difficult terms, and some highly searched low difficulty terms to ensure you are able to drive traffic to your site now and in the future. If this sounds like a list you can put your hands, on give yourself another 10 points.
Do you post content outside of your site with a link back to your website?
Back links are critical to SEO success given the recent updates to Google. Not just any back links, but legitimate links to your site from blogs, websites, email campaigns, videos, slide shows, and more. One of the best ways to get these back links is to provide content or guest blog on other sites. Some of these sites allow anyone to guest blog. If you have an active guest blogging effort, give yourself 10 points. If you are guest blogging more than four times a month to four different sites give yourself an extra 10 points.
Do you analyze and track the sources of traffic to your site, so you know if your organic SEO efforts are delivering results?
If you know how much organic traffic you get to your site every day, week and month AND you can compare that traffic to last month and last year then give yourself 10 points.
Now let's see how you did and what medal you would earn at the Olympics of Search Engine Optimization.
If you scored 90 to 100 points then you earned a Gold Medal. If you scored 70 to 80 points then you earned a Silver Medal. If you scored 50 to 60 points you earned a Bronze Medal. If you scored less than 50 points then you need to consider adding a significant number of tactics to improve your search results. The good news is that this post offers the perfect training regimen to help you improve your game. The better news is that most of these SEO tactics can be added quickly and with minimal effort.
Start Today Tip - If, after you scored your effort, you want to make improvements, the best place to start is with the list of keywords. This list drives a lot of the other recommended improvements. It tells you what to blog about, it tells you what to say in your videos, it tells you what pages you might need to add to your website and it focuses your energy on words people are using to find you on the internet. Start with that to see results quickly.
Square 2 Marketing - Leading the Reality Marketing and Inbound Marketing Revolution!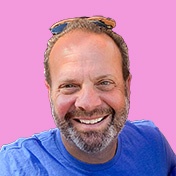 Mike Lieberman, CEO and Chief Revenue Scientist
Mike is the CEO and Chief Revenue Scientist at Square 2. He is passionate about helping people turn their ordinary businesses into businesses people talk about. For more than 25 years, Mike has been working hand-in-hand with CEOs and marketing and sales executives to help them create strategic revenue growth plans, compelling marketing strategies and remarkable sales processes that shorten the sales cycle and increase close rates.