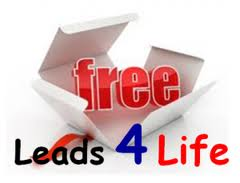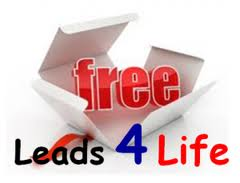 While the demise of the traditional SEO (search engine optimization) consultant might be premature, it does make sense to understand the differences between the value proposition for the traditional SEO consultant vs. a more holistic Get Found approach practiced by our firm and other inbound marketing proponents.
Without getting too technical, the main difference is a focus on results. Traditional SEO consultants promise one thing and one thing only: page one rankings on Google, Yahoo! and Bing. They are very upfront about what they do and their objective is to get your business on the first page.
The Get Found approach is focused on website traffic and the understanding that if we drive more traffic to your site month over month, regardless of the source, with an appropriate conversion strategy your business will get more leads. The difference between these two approaches should be clear...
The first is to get you page one rankings. THE SECOND IS TO GET YOU LEADS!
Which would you prefer? That's the question you have to ask yourself before you hire any outside SEO or marketing consultant. What do you want to come out of this engagement?
Now for the full disclosure: the Get Found approach does come with some extra requirements. We need a more integrated set of tactics working together. This is a more sustainable, long term approach and it's completely transparent.
Ask the SEO expert what he or she is doing to get you on the first page of Google and they either aren't able to tell you because it's proprietary or i'ts going to be too technical for even a PhD student to understand.
Either way, this is where you need to be wary of black hat vs. white hat tactics. Google's Penguin update from April was specifically designed to prevent black hat tactics from driving search results.
The Get Found approach starts with content. Creating content provides your business with a library of educational information that should be used in all phases of the sales and marketing process. When it comes to driving leads, this content is sourced to social media sites, released on the wire service, shared with bloggers, offered in external email campaigns, and virally shared across your entire target market. This effort drives people to your website. When this is done regularly and rhythmically, website traffic increases.
By the way, the more this type of activity takes place, the higher you rank on Google because they know their users want to see this content in search results. They know that social media oriented shares, likes, followers, friends and views means relevant content.
The Get Found approach includes conversion strategy as part of the effort too. So that when we drive this new traffic to your site, you have a defined process for turning visitors (or "lurkers" as we like to call them) into leads for your sales team.
Now you can directly correlate website traffic into leads. Honestly, does it matter where those visitors came from? Do you care if they came from Yahoo! or Facebook, or YouTube, or LinkedIn? It's nice to know which types of sources are paying off and which ones aren't, but in the end, it's all about website traffic, conversions and leads.
So before you invest in an expensive SEO expert to deliver one small part of your company's Marketing Machine, make sure you know what you are getting and what you could be getting by looking at your marketing challenges from a slightly broader and more strategic perspective.
Start Today Tip – Which type of strategy are you using? Page one rankings or Get Leads? If the answer is neither, consider taking a stand and adopting one of the two approaches. This will help you make decisions related to other marketing tactics you might be considering. If it's leads you are after, then take a look at your website traffic, website pages, conversion forms, and leads from your website. If these are underperforming, then you might want to consider an overhaul. Not sure? Click here to read this blog post about the number of leads you should be expecting from your website.
Square 2 Marketing – Leading the Reality Marketing and Inbound Marketing Revolution!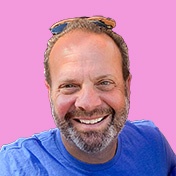 Mike Lieberman, CEO and Chief Revenue Scientist
Mike is the CEO and Chief Revenue Scientist at Square 2. He is passionate about helping people turn their ordinary businesses into businesses people talk about. For more than 25 years, Mike has been working hand-in-hand with CEOs and marketing and sales executives to help them create strategic revenue growth plans, compelling marketing strategies and remarkable sales processes that shorten the sales cycle and increase close rates.