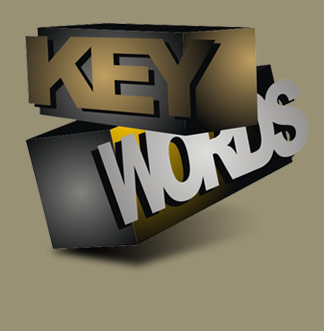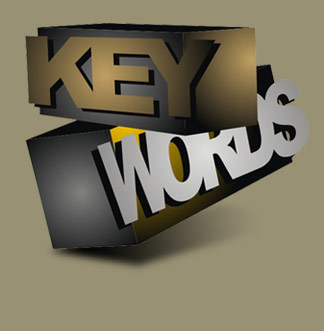 We get asked this time and time again. Why do we have to limit ourselves to only a handful of keywords as part of our SEO strategy? It's a fair question.
The answer is--you don't have to limit yourself, but you do have to prioritize your keywords. Why? There is a lot of work associated with optimizing the right way and to do that for 1,000 keywords will take a long time, cost a lot of money, and ultimately detract from the focus on the most important keywords.
Take a look behind the scenes at what goes into doing optimization work for a single keyword.
First, we have to select the keyword. We do this by looking at competitor's keywords, overall search traffic for relevant keywords and the difficulty or competitiveness of that keyword. We are looking for keywords with significant traffic and low difficulty.
That means people are using this keyword and not too many other companies are trying to rank for it. This is very important, bigger isn't always better.
If you find a keyword that has 10,000 daily searches but a difficulty rating of 99, its going to take a long time before you achieve page one rankings for this term. If we find a term with 7,000 daily searches and a difficulty rating of 75, we have a much better chance of ranking for this term in a reasonable amount of time. Less time translates into less work and less expense to achieve the result. You want to pick terms with sizable search volume and lower difficulty ratings.
The recent changes to Google means you have to create content for that keyword. This content typically takes the form of website pages with copy that use the search term. Perhaps you have the right pages on your site, but most people need to add pages.
A blog is a great way to add web pages to your site. By blogging about the topic and using the keyword frequently with a link back to a page on your site you can easily add new, relevent, website content quickly and easily.
Google recently announced that it is going to be favoring websites with fresh content. Meaning your site is updated frequently with relevant and fresh content. Again, the blog offers you an opportunity to add new pages daily.
Content is much more than a new blog post. Content includes video, white papers, tip guides, presentation slides, or research studies. The more content like this on your site, the higher you will rank. This type of content is especially useful when it comes to social media because this content can be used on sites like LinkedIn, Facebook, and YouTube to drive links back to your site, another highly sought after characteristic for highly ranked sites.
Video is especially effective. A new video with a script that focuses on the keyword, with descriptive terms that use the keyword, and tags that use the keyword, placed on a variety of video hosting sites including YouTube has been proven to deliver page on rankings in as little as 24 hours.
I hope you get the point here—all this work is just for the first keyword. This work will have to be duplicated for the rest of your top keywords, imagine if you did this for 1,000 keywords.
Start Today Tip – What are your top five keywords? You should be able to rattle them off the top of your head. Ours are Marketing Strategy, Social Media, Website Design, Marketing Software, and Digital Marketing. Oh yeah, keywords and keyword phrases are the same. It doesn't have to be a single word to be a keyword; you can see we actually use phrases because that's how our prospects search.
Select your top five keywords. Make sure they are highly searched and not highly difficult. Then create a short plan on how to optimize the content on your site. Do you need some blog posts? Extra web pages? Or a video? Either way, start working on this content because it's required, not optional—without content you won't rank at all.
Square 2 Marketing – Leading the Reality Marketing and Inbound Marketing Revolution!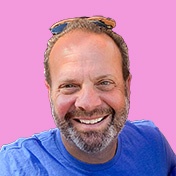 Mike Lieberman, CEO and Chief Revenue Scientist
Mike is the CEO and Chief Revenue Scientist at Square 2. He is passionate about helping people turn their ordinary businesses into businesses people talk about. For more than 25 years, Mike has been working hand-in-hand with CEOs and marketing and sales executives to help them create strategic revenue growth plans, compelling marketing strategies and remarkable sales processes that shorten the sales cycle and increase close rates.