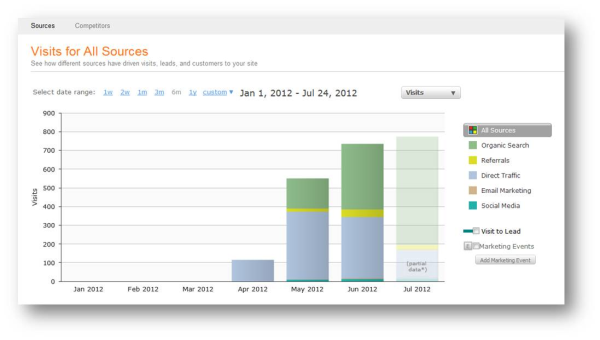 When it comes right down to it, results are everything. If your marketing programs aren't contributing to increases in website traffic, leads, conversion rates, and new sales opportunities then your marketing just isn't performing.
Here are two examples of how inbound marketing contributed to improvements in overall marketing performance for two businesses. One is a B2B business and one is a B2C business. Since we are going to be talking about some very specific and proprietary performance data, the names have been changed to protect the privacy of our clients.
Case 1 – B2B Product Fulfillment Services
This company specializes in providing order fulfillment services across the country and has worked with some of the world's largest and most prestigious brands. The goal for their marketing program was to increase leads and revenue.
We have been working with this company and their management team for almost two years, but it wasn't until recently that they were ready to adopt an inbound marketing approach and make the changes to support the program. We had originally helped them target their key prospects, create personas, build out a set of compelling messages, and develop the remarkable stories required to get the attention of their target market. I mention this because without this content, even inbound marketing is at a disadvantage.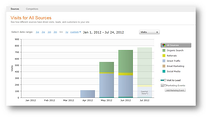 In just 60 days we were able to take their website traffic from 115 visitors a month to over 700 a month in June and over 840 a month projected for July. Even more dramatic results include zero organic search traffic when we started to almost 600 projected visitors from organic traffic in July. Their overall conversion rate has increased to just over 3 percent.
More importantly, they were getting few if any leads from their website prior to starting their inbound marketing program; they are now averaging 17 leads a month from their site. Even more exciting is that they have closed two of these leads for revenue that will exceed $100,000 this year alone and could grow next year as they expand their relationship. This is a true success story and not uncommon when strong marketing strategy is coupled with inbound marketing tactics.
Case 2 – B2C Organic Fertilizer Manufacturing and Sales
This company created a new breed of natural fertilizer that uses micro organisms to improve the efficiency of the traditional fertilizers lowering the need for harmful chemicals and pollutants by 90%. This was a new business that needed to quickly move product in order to satisfy investors and grow the company.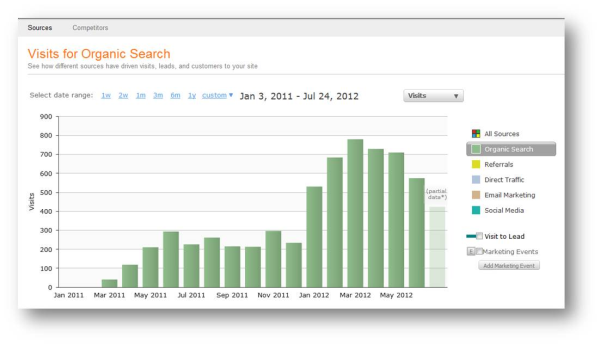 Their inbound marketing tactics launched in March of 2012 and at that time their new site was getting less than 100 visitors a month from organic search. In just 12 months the number of consumers finding them on the internet was up almost 800%.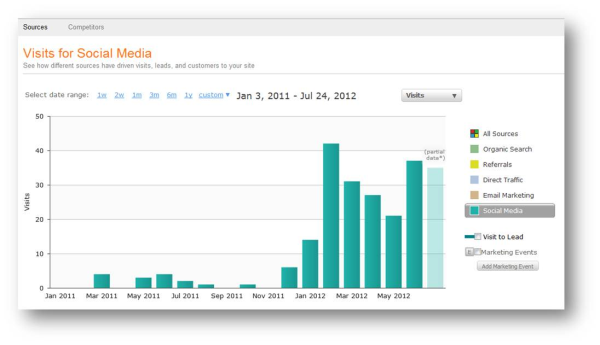 By adding social media to their inbound marketing tactics in January, we were able to take their visitors from social media to over 40 per month in just two months' time.
As we have noted in this blog a number of times, marketing is an ongoing process that requires attention daily. Take note that this client took over their marketing in April and their results have dipped since. More than likely, they have been distracted by day to day operations and have not focused enough energy on sustaining their results.
The good news is that we have re-engaged and are going to be moving the program forward in July. Just like you have an accountant that keeps tabs on the financial health of your business every single month, you need a marketing professional to be there day in and day out to keep moving the performance measurements up and to the right!
Start Today Tip – If you don't have this type of intimate visibility into the performance of your marketing program then you need to get that first. This typically involves either Google Analytics, which is a free tool, or some other type of marketing software like, HubSpot, InfusionSoft, or Marketo.
Regardless of the tool, you should be aware of the big three metrics, website traffic, conversion rate, and leads. At a minumum, you should be looking at this monthly and comparing these metrics month over month. If you want to impact the performance you need to look at it daily and make regular adjustments to drive the numbers up. For some insights into what those adjustments might be, give us 10 minutes and let us share a few stories of how we helped other businesses, just like yours.
Square 2 Marketing - Leading The Reality Marketing And Inbound Marketing Revolution!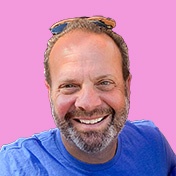 Mike Lieberman, CEO and Chief Revenue Scientist
Mike is the CEO and Chief Revenue Scientist at Square 2. He is passionate about helping people turn their ordinary businesses into businesses people talk about. For more than 25 years, Mike has been working hand-in-hand with CEOs and marketing and sales executives to help them create strategic revenue growth plans, compelling marketing strategies and remarkable sales processes that shorten the sales cycle and increase close rates.