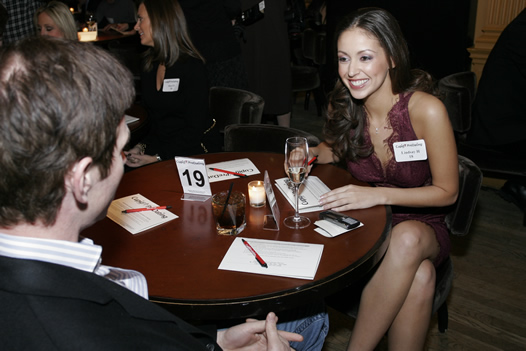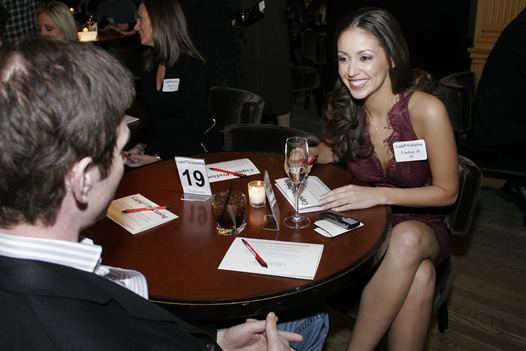 Content marketing: it's all about sharing relevant, engaging information with your company's audience without irritating them by being pushy or promotional. Sound familiar? It's a little like speed dating, where you only have a few minutes to get your "date" interested without coming off too desperate. Do a good job and get a second date, do a poor job and risk turning your potential match off for good.
The same works for content marketing. Get your target prospects interested in you with compelling, educational information and then allow them to give you permission to continue "dating" them with additional information over time. Eventually, when they are ready, they turn to your company to do business with.
It seems simple enough at first, right? However, when you're preparing to launch this component of your marketing strategy for your business, there are a number of anxieties that naturally arise. How do you make the right impression? What exactly should you talk about to keep people interested and coming back for more?
Aren't those the exact same feelings many people have before going on a first date? It's not a stretch then to say that many of the things you need to remember in order to make a great impression also apply to your company's content marketing strategy.
So without further ado, here's our advice on what to do and what not to do when speed dating concepts are applied to your content marketing!
Be confident. If you know what makes your company remarkable, there's no reason you should be a shrinking violet with any of your marketing. Yes, you may be slightly unfamiliar with the newer forms of digital marketing but don't be afraid to tell people what's great about your company! Make sure you balance that confidence and be humble at the same time. Your prospects may view confidence as arrogance and could turn to your competitors instead. Make sure your messages are about them and not so much about you.

Be authentic. Yesterday, we discussed the importance of having an established voice and tone for your company. You want to make sure your company's written communications appeal to your target market. Your audience can sniff out a fake in an instant, so don't try too hard to be something you're not.

Think of some good conversation starters. Whether it's a first date or a content marketing strategy, proper preparation is a must. Plan out your content for a certain period of time, thinking up relevant, engaging information that won't bore or disengage prospects. Go one step further and map out your content sharing strategy, lining up articles, updates, videos and more to get a conversation started. Just like when you're getting to know someone, it's always a good idea to ask questions and listen to the responses you get, especially when you're trying to break the ice!

Don't talk too much about yourself. Going on and on about yourself during a first date is one of the quickest ways to bore someone and increase the likelihood that you won't be going on a second. The same goes for your target market. If you're simply talking about yourself instead of providing interesting content and solutions to prospects' challenges, you need to change your ways now.

Don't forget your manners. Talking on your phone at the table, chewing with your mouth open and interrupting your date--those are all BIG mistakes to make on a first date. And you must remember your manners when content marketing, too. That means following general online etiquette, such as ensuring that you're not spamming your social media followers, using an unprofessional tone or sharing customers' personal information.
Hopefully, we've calmed your content marketing nerves. We know you're going to do great! Just be sure to follow our tips and get started building a strong relationship with your audience.
Start Today – It's time to get over your content marketing anxieties. If you want to make the best impression on your audience and build an increasingly successful following, you need to follow these behavioral guidelines. Prepare in advance and monitor the success of the first 30 days closely. What's working and what isn't working? Continue to make sure you aren't making these mistakes until you get in the groove that works best for your company.
Square 2 Marketing – Leading the Inbound Marketing and Reality Marketing Revolution!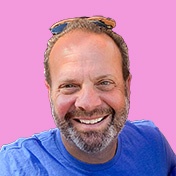 Mike Lieberman, CEO and Chief Revenue Scientist
Mike is the CEO and Chief Revenue Scientist at Square 2. He is passionate about helping people turn their ordinary businesses into businesses people talk about. For more than 25 years, Mike has been working hand-in-hand with CEOs and marketing and sales executives to help them create strategic revenue growth plans, compelling marketing strategies and remarkable sales processes that shorten the sales cycle and increase close rates.