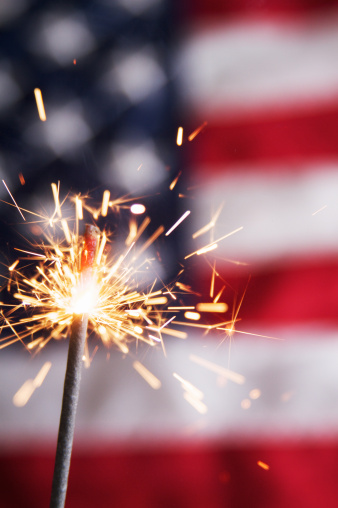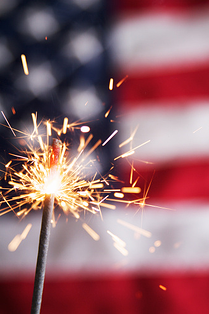 Happy Fourth of July from Square 2 Marketing! We get it: you're probably off from work today. It's likely that you've got fireworks, parades, barbeques and baseball on your mind…and that your company's marketing strategy isn't exactly front and center.
At Square 2 Marketing, we never stop thinking about the best ways to market your company's business…and neither should you. That's why we're here today with a little reminder about the importance of being remarkable.
If you haven't brushed up on your American history in awhile, here's a brief recap before we launch into today's Remarkablog marketing message. During the American Revolution, the official separation of the United States of America's 13 colonies from Great Britain occurred on July 2, 1776. After this legislation passed, Congress turned its attention to crafting the Declaration of Independence, which was approved two days later on July 4.
A day later, John Adams wrote a letter to his wife, Abigail:
"[This day] will be the most memorable epoch in the history of America. I am apt to believe that it will be celebrated by succeeding generations…it ought to be solemnized with pomp and parade, with shows, games, sports, guns, bells, bonfires and illuminations, from one end of this continent to the other, from this time forward forever more."
John Adams, along with the other members of the first Congress, challenged a previously held common belief and started a revolution. Why? They thought that America and the freedom and opportunity it had the potential to offer was pretty special. They wanted to found a country that would be free from tyranny and allow citizens to pursue their personal goals and dreams. Finally, once these men achieved this monumental goal, they made sure that it was remembered and celebrated across the country for generations to come.
What in the world does this have to do with my company and my marketing strategy, you ask?
Well, there are two important lessons to learn from this annual historical celebration to make our marketing even better. First and foremost, if you don't think that your business is special or that it stands out from the competition…I guarantee you that no one else does either! Like John Adams did during the American Revolution, you need to truly believe that your company has an extremely valuable experience to offer customers that goes above and beyond your competitors. Challenge the industry norm and be rewarded with a remarkable company that truly does something incredible for prospects and clients. That's Reality Marketing!
Secondly, once you know what truly sets your company apart from its competitors, you need to share it in a way that gets your customers and prospects' attention and support. We don't exactly recommend the "guns, bells, bonfires and illuminations" that John Adams referenced…but your message does need to stand out from the rest. We suggest making your marketing not all about your company, but exactly what it does for the customer. Share relevant, interesting content that gets people excited and sharing. Then nurture the new leads that result. Get people excited about your company and you reap the sales benefits year round.
Start Today – Enjoy the holiday, but don't completely forget about your company's marketing! Take a cue from our founding fathers and, if you don't know it already, find out now what makes your company remarkable. Then, create a marketing strategy that shares this through your website, social media, email marketing and more. Set measurable goals to make sure your prospects and customers are saying "WOW!" while reflecting on these often to make sure you're totally on track.
Square 2 Marketing - Leading the Reality Marketing And Inbound Marketing Revolution!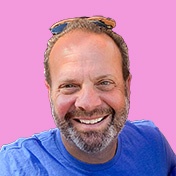 Mike Lieberman, CEO and Chief Revenue Scientist
Mike is the CEO and Chief Revenue Scientist at Square 2. He is passionate about helping people turn their ordinary businesses into businesses people talk about. For more than 25 years, Mike has been working hand-in-hand with CEOs and marketing and sales executives to help them create strategic revenue growth plans, compelling marketing strategies and remarkable sales processes that shorten the sales cycle and increase close rates.