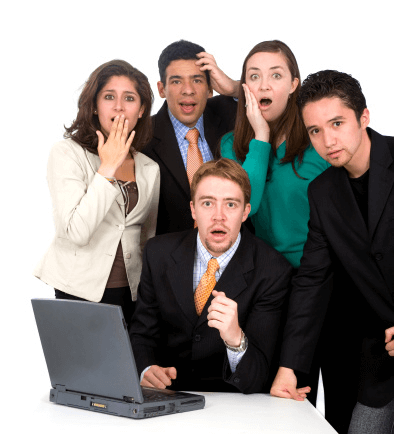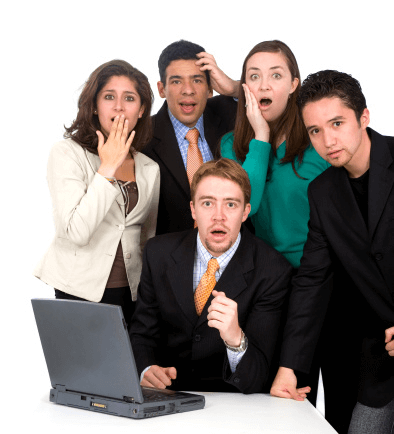 As a business owner, executive or marketing professional, you know there are must-have features that turn your website into a lead-generating machine. At the same time, there are countless easily made mistakes that completely derail your website messaging strategy and put off potential leads and customers…causing YOU to lose sales.
Your website makes or breaks a potential prospect's first impression of you. And design makes or breaks your website. If your website doesn't make your business look remarkable, website visitors aren't going to remember or engage with your products or services. Take a closer look at the following list of 5 website design downfalls to ensure you aren't making any of these unfortunate mistakes in your website strategy.
Splashing ads all across your website. Take a look at your website. If it's mostly flashy ads across the top and sidebars with little content in comparison, your viewers won't be back anytime soon. If you are convinced you need ads on your website, you MUST effectively integrate them with content and images. And that doesn't mean an "About Us" and a picture of your company's location…we hate to break it to you, but your website visitors DON'T CARE! We're talking about including relevant and interesting content/images that show what great things your company does for its customers.

Having too much text in one paragraph. Structure, structure, structure. When posting content on your website, don't write extremely long paragraphs that go on for ages…break it up! Most people merely scan website pages looking for information relevant to them. Stick to shorter paragraphs and bullet points if you really want to get your message read and start a conversation with each individual visitor.

Making it complicated for the viewer. Test your website out and make sure that its navigation process is completely seamless and easy to use. If a website visitor has to click through multiple pages to access the information he or she is looking for, there's a BIG problem. Similarly, keep your sign-up forms simple – requesting too much information is a surefire way to turn away potential business.

Over-stuffing each page with keywords. We're huge advocates of search engine optimization and using a keyword strategy that helps build your content and improve your search engine results page (SERP) ranking on Google. However, most search engines penalize websites that try to cram as many keywords as possible into every single page. Make sure you aren't packing keywords into your content where they aren't relevant. Your website viewers aren't stupid and neither is Google, so you run the risk of losing prospects as well as SERP ranking.

Overdoing it with fonts and images. Images are a great website element that really engage the viewer when used correctly. However, if you have too many images that aren't relevant or take away from your content, you're doing yourself (and your marketing) a huge disservice. Similarly, keep it simple with your fonts...make sure you are using the same font family and sizing is appropriate.
Start Today – Are you making these major mistakes on your website? It's time to do something about it, or your Marketing Machine suffers. Go over your website page by page and list the changes that need to be made, then ensure that these get completed immediately. If your website metrics aren't improving, your website still needs help. Keep working at it until you get it right, ensuring that your company really shines online.
Square 2 Marketing - Leading the Reality Marketing And Inbound Marketing Revolution!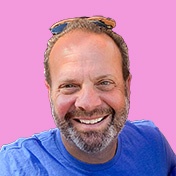 Mike Lieberman, CEO and Chief Revenue Scientist
Mike is the CEO and Chief Revenue Scientist at Square 2. He is passionate about helping people turn their ordinary businesses into businesses people talk about. For more than 25 years, Mike has been working hand-in-hand with CEOs and marketing and sales executives to help them create strategic revenue growth plans, compelling marketing strategies and remarkable sales processes that shorten the sales cycle and increase close rates.