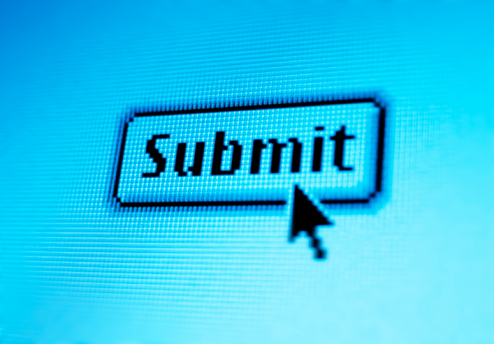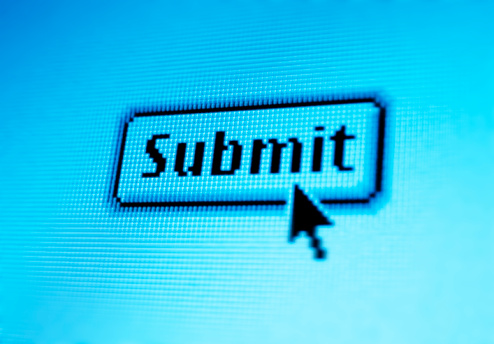 Last week we talked about how important it is to get your new visitors to turn from lurkers into leads and how to nurture those leads into new clients using a trio of offers: the no-risk offer (NRO), the low risk offer (LRO) and the direct business offer (DBO) - learn more about each of these unique offers.
Today, we're going to get a little deeper into what these offers are all about by talking about the landing page, sometimes known as a "lead capture page." What's a landing page, you ask? It's a special website page with a form that allows website visitors to submit their contact information with the goal of convert site visitors into sales leads. Landing pages are usually linked from social media, email campaigns or search engine marketing. Also, by analyzing click-through and conversion rates, you can determine the success of your landing pages at lead generation.
As a business owner or executive, you might be scratching your head and asking yourself how to use and manage "landing pages" improve results on your site.
Here's an example: use a landing page to allow a user to submit his or her name and email address before receiving a whitepaper, infographic or video. When a website visitor gives you their contact information, you've got a new lead! Why? Because this person had enough interest in the information you provided to share their contact information with you. While he or she might not be ready to buy today, they must have some sort of pain...so why not ask for his or her information and control the conversation?
So what's in a great landing page that converts website visitors into leads for your business? Here's a step-by-step guide to creating a great landing page:
An attention-grabbing headline. It's the first thing that visitors to our website see! Therefore, you need to grab their attention while summing up our offer or opportunity as clearly as possible. Keep it simple and make it direct.

Concise text. Keep your landing page copy short and simple, explaining what the user receives upon completing the conversion form and why he or she really needs this. Since most online users simply scan website text, we recommend using bullet points or number lists (like this one) to make your main points clear. Above all, make sure the content is about them and not about you.

A conversion form. Your landing page is nothing without one! We recommend keeping these forms very simple. Your goal is to get the viewer's email address, so start with that. The more you ask for from the visitor, the lower your conversion rates will be...so make sure you always have that in mind!

Images. Images demand people's attention, allowing them to become even more interested in what you have to say. Not only that, if your landing page is offering content such as an whitepaper, by including a small picture of the content itself on the landing page, you give your potential leads a clear idea of what they will be receiving upon filling out your conversion form.

Keywords. We talked about search engine optimization and the importance of creating a keyword strategy recently. Hopefully, you understand how implementing SEO helps your website's search engine rankings soar. So why wouldn't you apply this strategy to your landing pages as well? Be sure that you're including relevant keywords in the headline and text to optimize your landing page for search.
Finally, once you have the leads, they have to be nurtured. Most won't be ready to buy from you immediately; you are going to have to talk to them over time. This is referred to as lead nurturing. You should set up an automatic email to confirm the receipt of ther contact information and the delivery of your educational materials. Then make sure you provide them with more opportunities to receive educational content until they are ready to buy and make sure you include them in your regular monthly email. Remember, unless you abuse the priviledge, you're not bothering or interrupting them because they ASKED to get your information.
Start Today – Brainstorm possible offers and/or content you can share through landing pages on your website. Once you've planned your landing page content and automated follow-up email, it's time to create your first landing page. If you're still confused about how to create a landing page, marketing software makes it easier, and we're always here to help you!
Square 2 Marketing - Leading the Reality Marketing And Inbound Marketing Revolution!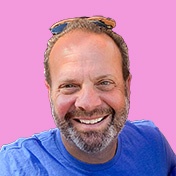 Mike Lieberman, CEO and Chief Revenue Scientist
Mike is the CEO and Chief Revenue Scientist at Square 2. He is passionate about helping people turn their ordinary businesses into businesses people talk about. For more than 25 years, Mike has been working hand-in-hand with CEOs and marketing and sales executives to help them create strategic revenue growth plans, compelling marketing strategies and remarkable sales processes that shorten the sales cycle and increase close rates.