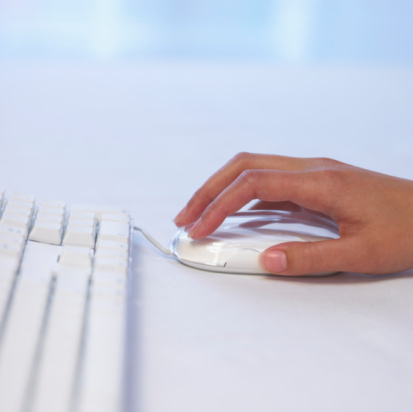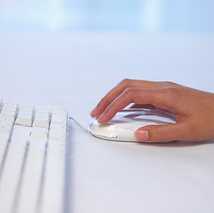 Yesterday, we mentioned some important data about your website and how your prospects are viewing it. Essentially, the vast majority of potential buyers are searching online for products or services. However, your website has only a 10 second time frame on average before viewers decide whether or not they want to hit the back button or stay and learn more.
What are you supposed to do with this information? You need to act on it now and make sure your website really grabs each visitor's attention from the very start.
Chances are, prospects are visiting your website right now and hitting the back button for specific reasons. For instance, your website could simply be too complicated or it doesn't include the right messaging strategy to really grab their attention. Or, perhaps, these individuals were unable to connect with you company or just plain didn't like your website. There's a lot that could go wrong with a company's website, whether it be your marketing message, website design or lack of a true user experience.
Face it...your competitors are STEALING YOUR LEADS WITH A BETTER WEBSITE.
So how can you make get your website stand out, appeal to your prospects and, most importantly, convert these prosects into new leads? The answer is actually easy!
Content, content, content. People crave information. A truly great website goes beyond the basic "About Us" sales pitch to provide the information the customer is looking for. Most people like watching instead of reading. So give them videos. Viewers also enjoy blogs because they deliver short bursts of relevant, engaging information. If provide these people with this informaton on your website, they are more willing to give you their email address in exchange for even more information that will help them.

Keep it optimized. Aside from having lots of great content to engage the visitor, you need to make sure he or she can actually find your website in the first place! That's why it's important to optimize your content around relevant keywords. Do you know what your keywords are? We did a series of posts a few weeks ago all about search engine optimization and how to implement a keyword strategy for your company. Make sure that your website and the online content that you create prominently use the keywords people are using to find your business

Relevant, attention-grabbing images. Images are one of the easiest ways to hook a visitor on his or her first glance at your website. This goes beyond having any plain image, though. Did you know that men like pictures of women and women prefer pictures of women, too? More importantly, make sure your pictures accurately describe your prospect's situation and make sure they SEE how you solve their challenges. Don't put pictures of your building, trucks, products, or people on your home page. Make the site about them…not about you.

Tell your story. You only have 10 seconds to tell your story. Your website visitors need to know immediately that you understand your pain and that you have the answer. They need to see that your solution is unique and special when compared to the competition. Most importantly, they need to hear how you've helped others just like them. This isn't easy, but if you get all that across in the first 10 seconds...you've struck website gold. Don't forget that you have to talk about your customers and prospects: their issues, how your company solves these and how it makes them feel to work with you.

Make sure you have call to actions. You should have one main goal for your company's website: get leads. If you're really laser-focused on this goal, you need to have a variety of conversion points, or "calls to action." Calls to action are places where website visitors can get something in exchange for their contact information, places that turn them from anonymous lurkers into leads. Provide interesting content and then encourage visitors to download it based on what each viewer is looking for. We use the "Trio of Offers": a No Risk Offer for people who are looking to download content, a Low Risk Offer for those who want a more interactive experience and a Direct Business Offer for those who are ready to do business with you now. Based on the offer you're providing, add a relevant call to action such as "Download the Free Report," "Register for This Webinar" or "Schedule Your Free Consultation." By providing what the viewer is looking for with some encouragement to enable action, you guide the prospect through the sales process at his or her own pace by acting as a trusted resource.
Start Today - Take a look at your website from a marketing standpoint. Is it designed to get your company's message out in a way that keeps each viewer engaged and interested? If not, you need to implement the items on this list. Click on the link below for help turning your website into a lead generating machine.
Square 2 Marketing - Leading the Reality Marketing And Inbound Marketing Revolution!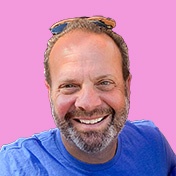 Mike Lieberman, CEO and Chief Revenue Scientist
Mike is the CEO and Chief Revenue Scientist at Square 2. He is passionate about helping people turn their ordinary businesses into businesses people talk about. For more than 25 years, Mike has been working hand-in-hand with CEOs and marketing and sales executives to help them create strategic revenue growth plans, compelling marketing strategies and remarkable sales processes that shorten the sales cycle and increase close rates.