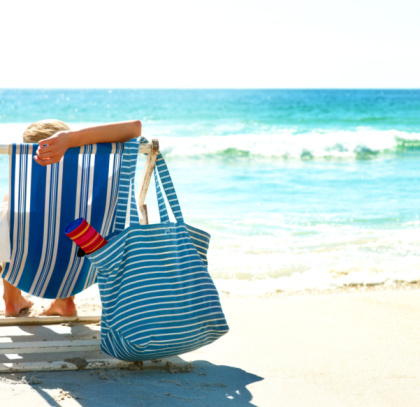 Don't just throw in the (beach) towel and wait for fall, when sales are usually reinvigorated. Use this lull in the action to re-evaluate and strengthen your company's marketing strategy.
Here are five superstar solutions to turn your summer sales and marketing slump into a fourth of July extravaganza:
Adjust your attitude. Don't approach your summer sales and marketing efforts with a negative attitude. Try not to compare July to March. Instead, compare this July to the last. Work on beating last year's results. Set different goals. If prospects aren't getting back to you, spend time working on your marketing, so that in the fall you are already up and running with a new, more robust Marketing Machine. It's the beginning of summer and the heat is on! We're not just talking about the weather, either. Now is the time to turn that annual summer sales slump into a lead-generating, deal-closing surge.

Take the initiative. Make the move to improve your marketing skills and techniques during this time. What have you been doing that really isn't working? It's time to reconsider that approach. Work hard to get out of your comfort zone! If you need to, take a few steps backwards and really think about what makes your company truly remarkable. Think about all the ways you could convey your message to your target market by projecting it so it fits their interests and needs. That's Reality Marketing!

Increase your content. Now's the time to really put your thought leadership to work. Not only does this help you engage more prospects during a slow period, it's good practice for later in the year when your marketing truly needs to be top notch. Use your social media networks. Blog (or create a blog if you haven't already) relevant articles to your target customers. Create new content on a daily basis, including images and videos as well as linked keywords to relevant pages on your company's website. If you really want to go the extra mile, find opportunities to guest blog for other sites that would also be of interest to your target personas or start planning for a fall webinar.

Reach out to your current customer base. What's the best way to really reinvigorate sales this summer? Talk to those you've already done business with who are familiar with your company. Provide repeat customers with special offers that encourage them to make regular, repeat purchases throughout the summer. Better yet, include those clients in your content efforts, ask valued customers for testimonials or even referrals to help your business reach out to new prospects.

Research new niches. If you really think about it, you might find a new opportunity to increase leads that you haven't used in the past. By finding new ways to market your company and get your industry knowledge out to the larger business community through speaking engagements or community sponsorships, you expand your normal marketing strategy and have the ability to reach an entirely new audience.
Remember, when dealt with correctly, summer slumps can be reversed and result in a strong buying season that continues all year long.
Start Today – Keep it simple. Start with a list of summer marketing and sales projects. Prioritize your list. Start with the projects that will have the biggest impact. If you have three months (June, July and August) assign one new project for each of the summer months. Get your team involved and put a different person in charge of each initiative. Set goals and work weekly to make sure progress is being made. Set expectations and track program performance against expectations. When fall comes around, you will look back at one of your most productive and successful summers on record.
Square 2 Marketing - Leading the Reality Marketing Revolution!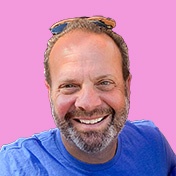 Mike Lieberman, CEO and Chief Revenue Scientist
Mike is the CEO and Chief Revenue Scientist at Square 2. He is passionate about helping people turn their ordinary businesses into businesses people talk about. For more than 25 years, Mike has been working hand-in-hand with CEOs and marketing and sales executives to help them create strategic revenue growth plans, compelling marketing strategies and remarkable sales processes that shorten the sales cycle and increase close rates.