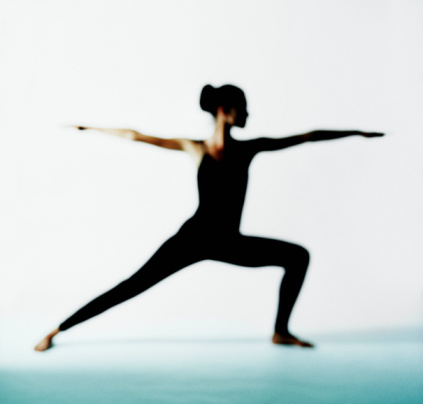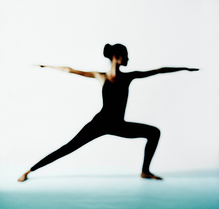 Now, you're probably wondering, "Yoga? What in the world does that have to do with my marketing strategy?" The answer may surprise you.
Companies come in a wide variety of shapes and sizes. Same goes for yoga. But despite the differences between each practice, there are generally five core principles for achieving peace, relaxation, happiness and a healthy mind/body relationship: proper relaxation, proper exercise, proper breathing, a proper diet, positive thinking and meditation.
Let's break down how each of these five principles applies to your marketing practices:
Proper relaxation. Creating a marketing strategy, especially when your company is in need of leads or sales, can be stressful for any business owner, executive or marketing professional. However, it's important not to jump to conclusions or "quick fixes," especially if these same techniques haven't been successful in the past. Instead, stay focused. Set meaningful and measurable goals. Take a wider perspective, analyzing all potential contributing factors for issues. Look at the needs and the desires of the customer and take his or her point of view into consideration when approaching the marketing of your products or services.

Proper exercise. The entire body or, in this case, your Marketing Machine, needs each part to be carefully strengthened and optimized over time. As with exercising, it's possible to overwork certain muscles while ignoring others. To avoid this in your marketing, provide customers with varied content to continuously engage them and maintain their interest, which keeps leads coming in and revenue on the incline.
Proper breathing. Yoga instructors stress the importance of a certain breathing pattern while performing the movements for increasing wellness. The same is important for your marketing! Keep your content frequent yet varied, dispersing it through online channels such as your website, email marketing and social media.

Proper diet. You must feed your Marketing Machine properly, as you would your body. Before implementing a marketing strategy, lay out your planning methods and budget accordingly. Make sure your budgets are in line with your goals. If you are a $12 million business and you want to do $14 million in revenue next year, you need to consider spending at least 0.5-1 % on marketing. That's roughly a $60,000 to $120,000 annual marketing budget.

Positive thinking and meditation. Last but not least, it's always important to maintain a positive attitude. Even if challenges arise, stay positive and determined. Instead of getting discouraged, focus on all possible solutions with confidence. Don't go into your marketing program with this thought: "I don't know if this is going to work or not, but I don't know what else to do." That's not a positive attitude. Consider this change: "I am going to work on this until I figure it out and I get the results I am looking for."
Yoga teaches us that the mind and body are connected. The mind and business is connected too. A negative attitude can lead to a self-fulfilling prophecy. Stay positive and put strategic thinking and hard work into your marketing until you see the results you are looking for.
Start Today - Use these basic yoga principles to manage the thought process behind good marketing. Yoga teaches day in and day out attention to meditation and relaxation. Make sure you are working on your marketing each and every day. In doing so, you get a solid, informed marketing strategy that's built to last. The results are more people finding you on social media, more traffic to your website, more leads and more sales in the future.
Square 2 Marketing - Leading the Reality Marketing Revolution!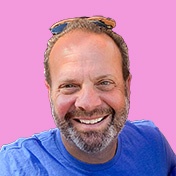 Mike Lieberman, CEO and Chief Revenue Scientist
Mike is the CEO and Chief Revenue Scientist at Square 2. He is passionate about helping people turn their ordinary businesses into businesses people talk about. For more than 25 years, Mike has been working hand-in-hand with CEOs and marketing and sales executives to help them create strategic revenue growth plans, compelling marketing strategies and remarkable sales processes that shorten the sales cycle and increase close rates.