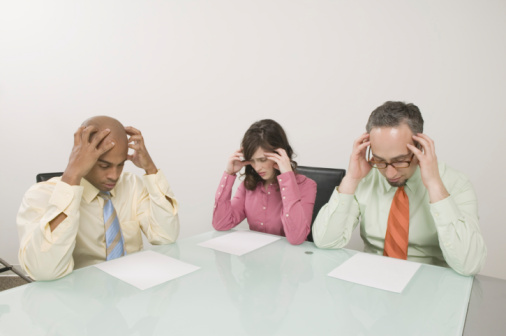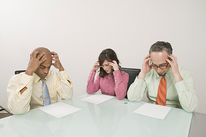 If you've been following our blog, you're practically an expert in search engine optimization and keyword strategy. You just need to put it all into practice and get a feel for the whole process in order to make it a part of your Marketing Machine! By now you should be familiar with the basics of SEO, creating a keyword strategy, the best keyword research tactics and the specific types of keywords that you need to be optimizing for.
Reality Marketing teaches you to keep the customer in mind when beginning the keyword research stage. By thinking about WHO the customer is, WHAT he or she is looking for, WHERE each individual is coming from and WHY each person is searching, you're one step closer to engaging in successful keyword research. Once you combine this target persona with other research criteria like your niche, keyword search volume and competitive analysis, you're ready to get started.
However, you can't just stop there. Don't worry, you don't have to learn any more terms or step-by-step cycles…we promise. To really get you off to a good start with your keyword research stage, we want to share our own brainstorming process for coming up with the best keywords for your business. This is what we actually do for all our clients, a little sneak peek into the back office at Square 2 Marketing
Create a list of root brands and product/service names associated with your company. For example, our list might include: "Square 2 Marketing," "marketing firm," "content marketing," and "website design."

Brainstorm all possible variations of product and brand-related keywords, whether these are company/industry terms ("Marketing Machines") or general consumer phrases like "advertising campaign" or "social media marketing."

Get to the core of your customers' minds by talking with them about what terms they use in their online searches. This is critical since most of our clients don't have a strong idea of the words their prospects are actually using.

Study your competitors' sites. What keywords, terms and phrases are they using? Don't duplicate their keyword strategy – just use it to aid in your own brainstorming process and make sure you aren't missing anything important or obvious.

Create specific long-tail versions of keywords with geo-targeted extensions such as "Philadelphia marketing firm" as opposed to "marketing firm" or descriptive variations like "marketing and advertising professional services.
A little insight into our own process should increase your keyword brainstorming creativity. If you need extra help, we suggest taking your keywords and their variations and entering them into a marketing software program, such as HubSpot, which will suggest numerous other variations.
Start Today – Now that you're armed with all of our keyword research tools and tips, start creating your company's own list of keywords. The sooner that you take this step, the sooner you can put your keyword strategy into action and reap the benefits of search engine optimization!
Square 2 Marketing – Leading the Reality Marketing Revolution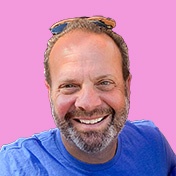 Mike Lieberman, CEO and Chief Revenue Scientist
Mike is the CEO and Chief Revenue Scientist at Square 2. He is passionate about helping people turn their ordinary businesses into businesses people talk about. For more than 25 years, Mike has been working hand-in-hand with CEOs and marketing and sales executives to help them create strategic revenue growth plans, compelling marketing strategies and remarkable sales processes that shorten the sales cycle and increase close rates.