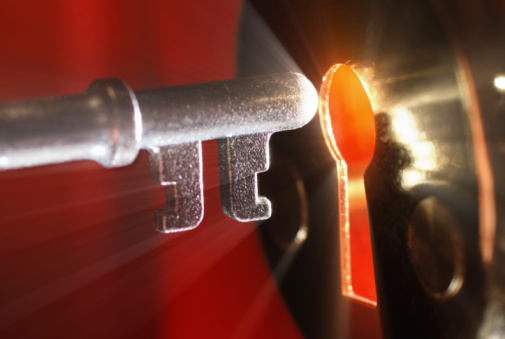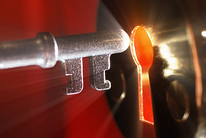 Yesterday, we gave you the basic lowdown on search engine optimization: what it is, how it works and the benefits it contributes to your marketing strategy. Yes, we understand SEO and creating a keyboard strategy may be a bit overwhelming at first. You're probably wondering: "Where do I go from here? How do I even begin to tackle this challenge?" Have no fear! Today, we're going to break down your strategic SEO approach into six simples steps that help you optimize your digital content by building and maintaining a successful keyword database.
Here are the 6 steps to creating a killer keyword strategy:
Research. We'll be elaborating more on this step in our next post because it's one of the most important (yet also one of the most confusing) steps in generating the right set of keywords. In general, you should think about your target customer; how they are searching, what they are looking for, where they are coming from and why they should find your business. Create a list of keywords that you think your customers are typing into search engines. If this task sounds daunting, we suggest utilizing marketing software such as HubSpot, which generates keyword recommendations based on your current site, industry and competition. Once you have a list of keywords in hand, tools like HubSpot also provide you with valuable insights into search volume, difficulty and other essential SEO factors.

Optimization. Your research should generate hundreds, if not thousands, of keywords. Unless you're Amazon or eBay, that's way too many terms to optimize your website around! You need to narrow that initial list down to a more manageable number. When selecting your final list of keywords, keep the following criteria (arranged in order of importance) in mind: relevance, competitive advantage, profitability, difficulty and search volume. As a general guideline, one primary keyword per web page accompanied by two to three supporting keywords is ideal. Make sure your primary keyword appears "organically" in your page title, meta description, headline and body copy of every page. Whatever you do, avoid "keyword stuffing" (the practice of cramming as many different search terms as possible into every page) at all costs.

Conversion. Now that you have narrowed down your keyword list, it's time to put them to use. Organize your website content around your primary keywords and use these to create targeted content that will not only appeal to the people searching for the words you have chosen but will also increase your traffic and leads! Remember to write for your target audience first and search engines second.

Testing. After giving your new SEO approach time to work, be sure to take a look at the data and see how each keyword is performaing. If you're not seeing the results you want after a few weeks, try out different combinations of keywords and see which ones generate the most interest and traffic. In addition, marketing software like HubSpot helps give you insight to see which keywords your competitors are optimizing their sites around and how yours are working in comparison.

Education. Learn from the results of your keyword optimization and content creation over time, implementing changes as you go and noting the most and least successful keywords to help specialize and optimize your content even further.

Repeat. Nothing lasts forever. This is especially true when it comes to your SEO strategy. As search engines adjust their algorithms and your business landscape changes, your keyword strategy needs to adapt in response. Don't be afraid to repeat the entire cycle, researching new keywords, adding and dropping others, implementing them and learning from every step in the process.
Start Today - A keyword strategy isn't rocket science. Make sure you understand the importance of this step-by-step cycle to creating a keyword database. Begin your keyword research today. Create a list of 20 to 50 highly targeted keywords or keyword phrases. If you would like us to look at them and give you some feedback, click the link below. Yesterday's Start Today tip had you checking your own search results. Make sure you noted your ranking. As you start working on this, you should expect to see improvement. Keep track of your ranking weekly.
Square 2 Marketing - Leading the Reality Marketing Revolution!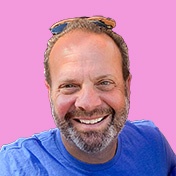 Mike Lieberman, CEO and Chief Revenue Scientist
Mike is the CEO and Chief Revenue Scientist at Square 2. He is passionate about helping people turn their ordinary businesses into businesses people talk about. For more than 25 years, Mike has been working hand-in-hand with CEOs and marketing and sales executives to help them create strategic revenue growth plans, compelling marketing strategies and remarkable sales processes that shorten the sales cycle and increase close rates.