As we discussed yesterday, the trend toward social media doesn't show any signs of slowing down. If you're just getting started with social media marketing, it may raise more questions than it answers -- What should I post? How do I get more followers? If it was easy, everyone would be doing it and there would be no experts. Lucky for you, you have us and we know how to help you manage interactions, increase dialogue and develop suitable content that engages followers.
Here are 5 ways to improve your social media savvy and begin building a community of actively engaged customers:
Increase your personal familiarity. Establish personal social media networks to build your familiarity before immediately launching into a social media marketing campaign. Explore Facebook, Twitter, LinkedIn and other platforms. Learn the benefits that each network offers and how they build consumer awareness and communication. The more that you know about what each social media platform can do, the better you'll be at successfully executing your company's digital marketing strategy. For instance, LinkedIn provides a wonderful opportunity to distribute content to key target groups. Pinterest offers you a chance to share visual elements from your business and Youtube videos. Each outlet has some unique and relevant nuances that need to be taken into consideration when planning your marketing strategy.
Look around you. There are already a number of business using social media to their advantage. Keep your eyes open and try to replicate some of their tactics. For instance, giveaways on Facebook provide a great tool to drive "likes," even if you're simply giving away content to followers. See what types of videos drive views on Youtube and create something similar for your company. You'll learn tips and tricks you may have been previously unfamiliar with. You might even learn about entirely new social networks, like SlideShare, that could be used to build awareness for your company.
Claim your profiles. Even if your business hasn't yet embraced the social media boom yet, that doesn't mean that its online presence is unavailable to the rest of the world. Sites such as Yelp! or Google Maps have company pages and profiles that are created for companies who have not yet done so themselves. By claiming your company's web profiles, you'll not only build your online presence, but also increase your level of comfort with online networks.
Consistency is key. There's no concrete answer as to how many times you should be posting on Facebook daily. Research has suggested that 2-5 times per day is optimal; however, after a few weeks, this can become a challenge – especially for the person who is just coming up to speed on social media. To get more of a handle on your posts, share several different types of content throughout the day –- whether it's a company update, a video or a blog post you found interesting. Along with different types of content, stagger your posts throughout the day to attract more views, likes and shares!
Today, company owners must face all of the aspects –- easy or complicated -– that social media has to offer, especially when they decide to embrace Reality Marketing. It's important to stay up-to-date on the latest platforms and their benefits in order to keep your Marketing Machine running smoothly. If you can do that, your company is much more likely to draw in new customers and increase its revenue-generating potential.
Start today - If you're not doing anything, do something. Social media is here to stay and you have to get off the bench and into the game. Sit down with a few key members of your team and come up with a simple strategy or plan. What do you want to do on Facebook, LinkedIn, Youtube, and Twitter? Define two or three goals and then start implementing the plan to achieve those goals. If you need help, reach out to someone who has done this before for other companies. It will be money well spent when you start getting leads from social media.
Square 2 Marketing - Leading The Reality Marketing And Inbound Marketing Revolutions!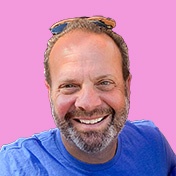 Mike Lieberman, CEO and Chief Revenue Scientist
Mike is the CEO and Chief Revenue Scientist at Square 2. He is passionate about helping people turn their ordinary businesses into businesses people talk about. For more than 25 years, Mike has been working hand-in-hand with CEOs and marketing and sales executives to help them create strategic revenue growth plans, compelling marketing strategies and remarkable sales processes that shorten the sales cycle and increase close rates.