So you've started a social media marketing program. You're posting on Twitter, Facebook and other platforms (maybe even SlideShare) and are interacting with the followers you've gained...But you're still not sure that social media is really worth the investment? Wondering if it will noticeably impact your leads and sales? Should you really be adding it to your company's Marketing Machine?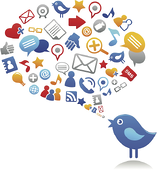 First of all, sites such as Facebook and Twitter engage hundreds of millions of users on a daily basis. Now how's that for a conversation? The radical growth of these sites clearly suggests one thing: people have a desire to connect with each other over common interests. There's no reason why your company shouldn't take part in this daily communication with its Reality Marketing efforts!
Here are three reasons why social media is crucial to marketing success today:
Social media strengthens your brand. Chances are, whether you know it or not, there are conversations happening online about your company. Most, if not all, of those conversations are happening on social media. If you're not part of the conversation surrounding your business, you're missing out on an opportunity to influence how people perceive your comany and its products or services. These days, people aren't exactly anxious to be sold to or buy products from an impersonal corporation. Therefore, if you make the effort to communicate with customers directly and provide them with true value, you'll build their trust and improve their perception of your brand.
Social media generates more contacts. People are much more likely to engage with content than with traditional advertising or sales pitches. Used properly, social media is a content-sharing machine. If you effectively target your prospects with helpful, informative content using social media, then you will not only attract more contacts, you'll build a sense of community around your company. When the members of that community are ready to make a purchase decision, they'll naturally turn to the company that they already know, like and trust.
Social media increases sales. Many traditional marketers may doubt social media because it's harder to see how it directly results in quantifiable sales. However, the days when you could successfully interact with your customers through a single channel are long gone. In today's marketplace, it's about making every interaction (no matter how small) a positive one. By working to cultivate such interactions through social media, you'll keep your prospects engaged and ultimately turn them into loyal customers. Also, by putting your business in front of prospects in the form of relevant, informative content, you position your company as a thought leader, which will have an undeniable draw to potential customers.
If you're still having trouble understanding why using social media is a necessity in today's marketing environment, why not try out some specific tools to measure the traffic that each individual platform is generating? For instance, you could engage no/low-risk offers specific to your social media efforts, such as specific offer pages promoted only through social media marketing. This will allow you to track the traffic each platform generates and help you make connections between your social media efforts and sales.
Properly leveraged, social media is a valuable marketing tool for every business. Not only that, it's the easiest way to share content with your prospects and, ultimately, convert them into loyal customers. And the best part? Forget huge, expensive billboards that today's consumer selectively tunes out…social media networks are free. All it takes is a little time, effort and strategy on your part to generate a huge return on your marketing investment.
Start today - It's clear why you should add social media to your Marketing Machine. Make sure that you have Facebook, Twitter, Linkedin and Pinterest accounts set up for your business. Post interesting content on these pages that will engage customers, and actively link to them in your email, blog and website. Finally, make sure you are tracking the performance of those pages and evaluating the results monthly.
Square 2 Marketing - Leading The Reality Marketing And Inbound Marketing Revolutions!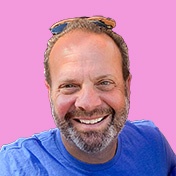 Mike Lieberman, CEO and Chief Revenue Scientist
Mike is the CEO and Chief Revenue Scientist at Square 2. He is passionate about helping people turn their ordinary businesses into businesses people talk about. For more than 25 years, Mike has been working hand-in-hand with CEOs and marketing and sales executives to help them create strategic revenue growth plans, compelling marketing strategies and remarkable sales processes that shorten the sales cycle and increase close rates.