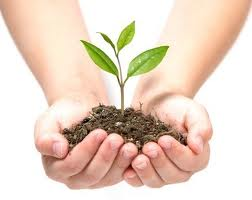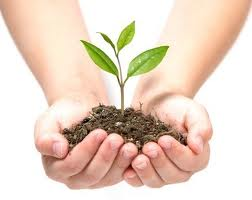 Please don't have your sales people calling over and over again asking your poor prospects if they are ready to buy. How do you feel when people call you asking this ridiculous question? What about when they ask if they can come out and see you? Why? If you want to buy something, you will let them know, right?
People don't want to be sold to. They want to be educated and advised...they want to be helped. They want to make a safe purchase decision with a trusted provider. If you can't call them and you can't ask to come and see them, then what should your sales people do? Your sales people should be helping people come to the personalized purchase decision that's right for each individual. To do that, they need marketing support in the form of lead nurturing.
Here are six ways lead nurturing works when you are trying to educate and not sell.
1. It's automated. Lead nurturing happens behind the scenes. Your sales people don't always do what they are supposed to do, when they are supposed to do it, exactly the way you want them to do it. By writing these educational, content-oriented emails in advance, they can be sent out automatically one day, three days, 10 days, or even 20 days after a trigger event. With lead nurturing, you decide the timing, you write the message and it looks like a personalized email from each individual sales person.
2. It's on message. Since you write your lead nurturing emails in advance, you know exactly what they will say and how they will say it. You know what links they contain and you know those links are taking prospects back to key pages on your website, giving them the educational info they need to choose your business.
3. It's trackable. Now you know exactly which prospects got what message and when. You get a report showing who received your email, when they got it, whether they opened it, and if they clicked on any links or even opted out of the campaign.
4. It matches buyer behavior. This is critical. Lead nurturing campaigns are not sales emails. They are designed to help your prospects make a good decision and feel safe selecting your company. They differentiate your company from the competition and give your prospects good reason to continue thinking about your business.
5. It's scalable. Whether you have two sales people or 200, with lead nurturing every single prospect gets the same personalized message at the same time, regardless of the sales rep, enabling you to extend the reach of your marketing and keep your sales pipeline full.
6. It gets results. Statistics taken from research done by Marketo, Forrester, CSO Insights and others show that companies using lead nurturing generate 50% more sales-ready leads at a 33% lower cost-per-lead. They reduce the percent of marketing generated leads that are ignored by sales from as high as 80% to as low as 25%. They raise win rates on marketing-generated leads 7 percentage points and reduce "no decisions" by 6 percentage points. Finally, they result in 9% more sales representatives making quota and a 10% shorter ramp up time for new reps.
Start Today – Look at your sales process. Where would lead nurturing fit in? Find a single point in the process. It could be after the initial qualification call. It might be after a prospect fills out a form on your website. Pick one point and build the campaign. How many emails do you need? What is the time frame? We usually suggest one, three and seven days. But this sequence is up to you. Make sure your emails are NOT salesy…but educational, with links back to your website and more educational content. Remember: you are helping them, not selling them. Keep track of progress and make tweaks weekly.
Square 2 Marketing – Leading the Marketing and Sales Revolution!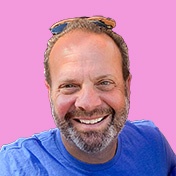 Mike Lieberman, CEO and Chief Revenue Scientist
Mike is the CEO and Chief Revenue Scientist at Square 2. He is passionate about helping people turn their ordinary businesses into businesses people talk about. For more than 25 years, Mike has been working hand-in-hand with CEOs and marketing and sales executives to help them create strategic revenue growth plans, compelling marketing strategies and remarkable sales processes that shorten the sales cycle and increase close rates.