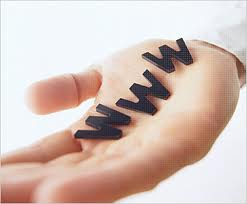 First, this blog post isn't about trashing traditional media advertising. It has its place in the marketing mix. While traditional advertising might not be the most performance-based approach, it could work well to help get your name out there.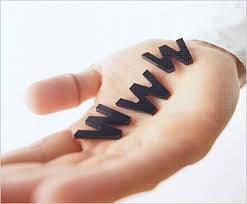 But inbound Reality Marketing isn't about getting your name out there. It's about directly connecting results to the marketing dollars spent and, more importantly, driving leads into your business so you can exceed your annual, quarterly or monthly revenue targets.
Everyone is searching for the right combination of digital marketing tactics. Today I wanted to talk about what most people consider online advertising: banner ads. Unfortunately, banner ads are really just traditional advertising in a digital wrapper.
If you've tried to buy online banner ads lately, then you know there is only one primary sales model available and it's based on cost per impression. Buy an ad that 1,000 people will see, and pay $100 for those 1,000 impressions. This approach should sound familiar. It's the same model that's been utilized by radio, television and print advertising media for decades. There's no discussion about how many people will click on that banner, where they might go and how you might know who those people are…isn't that what you really want for your money?
There is also a concept out there called "re-marketing." This is where the banner ad company puts a cookie on the person's computer who clicked on your ad, but didn't convert when they came to your site. The ad will now follow them around, wherever they go on the web, continuing to advertise to them six or seven more times (or until they delete the cookies on their browser).
The idea here is that, eventually, they will convert into a lead because they are just sick of seeing your banner ad. This too is built on traditional advertising models: the more they see you, the more likely they are to click and become a customer. The thinking behind this approach (that the best way to reach your audience is to bombard them with your message) is inherently flawed because it's based on interruptive tactics.
Let me give you another model to consider. Instead of pushing ads in people's faces, you publish content that they want to read, watch or listen to. Content that helps them make a strong, educated purchase decision. This content is sourced on the same websites the banner ads are purchased on. For instance, instead of advertising on Marketing Profs, become a guest blogger and talk to your audience directly without trying to interrupt or interfere with the content they're looking for.
Most websites (especially those outside of the marketing/advertising space) are desperately looking for outside content. If you can provide it, your prospects will download it, visit your website and become a new lead. This approach is cheaper, more effective, more efficient and more in line with how your prospects want to be marketed to.
Start Today – If you do online advertising you might want to consider shifting some of that budget away from traditional, impression-based banner advertising and into content marketing. Create a few pieces of content and offer them to relevant websites, blogs or email newsletters in your industry. I promise they will be happy to take your content and then get it out to all of their readers (a.k.a "your audience").

Square 2 Marketing – Leading the Reality Marketing Revolution!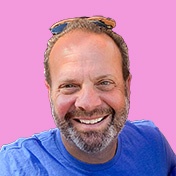 Mike Lieberman, CEO and Chief Revenue Scientist
Mike is the CEO and Chief Revenue Scientist at Square 2. He is passionate about helping people turn their ordinary businesses into businesses people talk about. For more than 25 years, Mike has been working hand-in-hand with CEOs and marketing and sales executives to help them create strategic revenue growth plans, compelling marketing strategies and remarkable sales processes that shorten the sales cycle and increase close rates.