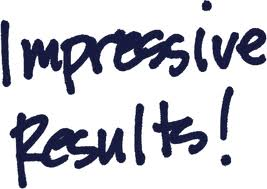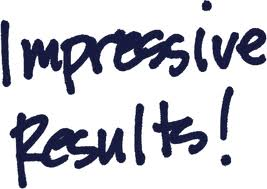 We had two meetings last week with clients who were asking questions about results, expectations and the timing of both. These are excellent questions that should be asked of marketing firms and internal marketing teams everywhere.
Unfortunately, the answers have as much to do with the people asking the questions as they do with the people working on the marketing.
If we break this down into the three key areas (results, timing and expectations) we can review what impacts each area.
Results – There are two different kinds of marketing strategy results: marketing KPIs (key performance indicators) and, the ultimate measure, leads. Marketing KPIs are typically determined before a program starts to generate leads for a business. This is positive benchmark because when we get the KPIs we're looking for, we know the leads will follow.
Some of the marketing KPIs we look at are website traffic, conversion rates, time-on-site, traffic to dedicated landing pages, downloads of content and social reach figures like followers, friends, and video views. Most clients see improvements in these KPIs very early in the engagement, typically when their new website goes live, when new content is created and when this content is sourced to outside sites, blogs and email lists.
Most business owners and marketing professionals are focused on leads. Leads are also a function of both project management and client involvement. Leads typically start to trickle in about the same time the marketing KPIs start to come up. However, a steady stream of new leads is usually directly related to the amount of ongoing marketing activity and your level of committment to the Reality Marketing methodology.
If you don't change the way you and all your people talk about your business, if you don't change your sales process, if you don't use the new materials in the way we recommend, if you don't blog, email or create educational content, it won't matter what your website looks like…you won't get the amount of leads you were probably expecting.
Remember: you are creating a Marketing Machine. Each of your marketing tactics is designed to work seamlessly alongside the others. Take one away, and the machine might misfire.
Timing - When will I see results? The actual timing of this strategic marketing process is often driven by our clients and not by us. So when results start to deliver often varies. For instance, we have a current client who had their website ready to go in August, but refused to make that site live until April. As you might expect, the results in this case were delayed significantly.
Over the years, we have helped hundreds of businesses and there are a number of commonalities. Those clients who have achieved the greatest results are those clients who have trusted us to do what we do, have supported our efforts internally and externally, and have championed their new Marketing Machine across their organization, driving the changes we suggested into their everyday business practices.
Expectations – Unfortunately, most clients have the wrong expectations. There are no silver bullets or secret weapons. Good marketing is hard work and marketing is a marathon, not a sprint. If you think six months of concentrated marketing is all you need, you are about to make a big mistake. You need to consider any new marketing effort as the start of something you are going to do every day for the rest of the life of your business. The more you do, the more results you'll see. Good marketing requires momentum. Stop it in midstream and you will have to start all over gaining the traction in the market you need to grow your business.
Start Today – The most productive step you can take today is to honestly evaluate your current marketing. Putting all expectations aside. Are you better off today than you were six months ago? If the answer is yes, then you are moving in the right direction. If the answer is no, then consider trying something different.
If anyone promises you a slew of leads in a short amount of time, you have to ask more questions. There are no secret weapons. Good marketing takes time. It takes time to get it right, to get it in the hands of your company, to push it out to the market. It takes time for people to see it, understand it, share it and respond to it. Then you can look at results and make the necessary adjustments, tweaks and modifications. It's not easy, but done right it will make a major difference in the success of your business.
Square 2 Marketing – Leading the Reality Marketing Revolution!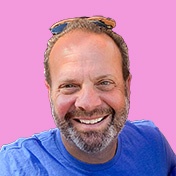 Mike Lieberman, CEO and Chief Revenue Scientist
Mike is the CEO and Chief Revenue Scientist at Square 2. He is passionate about helping people turn their ordinary businesses into businesses people talk about. For more than 25 years, Mike has been working hand-in-hand with CEOs and marketing and sales executives to help them create strategic revenue growth plans, compelling marketing strategies and remarkable sales processes that shorten the sales cycle and increase close rates.