For the next few weeks, Friday will be Case Study Day! Today we're featuring a home healthcare company who increased leads from two or three a week to two or three a day in short order.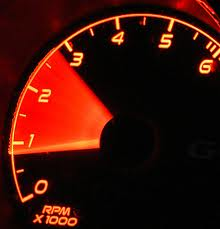 How did they do it? There are a couple of critical components to this success story.
1) This company had a sound marketing strategy. They knew how to get in front of their target market. They knew what content was required to educate their target market. They knew how to differentiate their business from their competitors.
They had a website that quickly spoke to their target market. They had content on their site that engaged, connected and encouraged their website visitors to come out of hiding and identify themselves. They knew what stories to tell their prospects and they had a refined sales process to handle the leads generated by their marketing.
2) They had marketing software working behind the scenes to give them the data they needed to make good decisions. As a result, they knew how many visitors were coming to their site, daily, weekly and monthly. They knew exactly how many leads were coming from organic search, referral sites, direct search, social media and email marketing campaigns.
3) They were open to marketing their company in a different way. Despite being more comfortable with a safe, traditional strategy, they saw the benefit of an inbound marketing campaign with a Reality Marketing approach. They trusted their decision to move in a new direction and the results paid off.
4) They were patient. This type of marketing works, but the results aren't always immediate. It takes time to refine the approach, to test different tactics, to optimize the mix and to adjust the program mid-stream based on solid data.
The result: They are the most successful set of franchises in the country. They are the model for other home healthcare franchises in their company. They are expanding into other geographies. They have grown sales month over month for the past two years and continue to be one of the fastest growing franchises in the industry.
Start Today – Take a hard look at your marketing budget or what you have spent on marketing over the past 12 months. Has it paid off? Have you given it long enough to gauge results? Have you put in the time and effort required to make it work? Do you have the time or do you need someone to give it the attention it deserves?
You can't run your business WITHOUT marketing; just like you would never run it without an accountant. If you can't give it a few hours a week, find a company to help you or hire someone who can give it the time it deserves.
If you can't see the return in what you are doing, then it's time to try something else. If you only get a few leads a month from your website or, worse, no leads at all, then you need to change your approach. That should be your first step. Ask yourself, do I need to do something different?
Square 2 Marketing - Leading the Reality Marketing Revolution!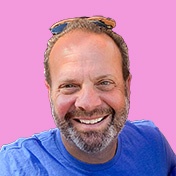 Mike Lieberman, CEO and Chief Revenue Scientist
Mike is the CEO and Chief Revenue Scientist at Square 2. He is passionate about helping people turn their ordinary businesses into businesses people talk about. For more than 25 years, Mike has been working hand-in-hand with CEOs and marketing and sales executives to help them create strategic revenue growth plans, compelling marketing strategies and remarkable sales processes that shorten the sales cycle and increase close rates.