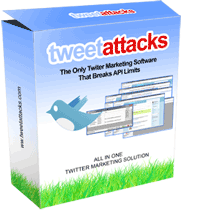 Information about marketing software is all over the place. Hoot Suite, HubSpot, MailChimp, Marketo...there are so many choices and so little time to research them all. Let me try to explain it all in just the time it takes to read this short blog post.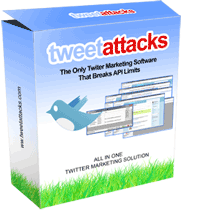 In our opinion, there are two classes of marketing software available to business owners and marketing pros today: tactical tools and program management tools.
The differences between these two classes are fairly straightforward. The tactical tools help with individual tactics like email, SEO or content management. Program software, on the other hand, provides a more diverse set of tools for a more holistic look at your marketing. These days, both flavors are usually web-based subscription services. In fact, web-based, subscription services are really the only option you should consider. Don't buy any software that comes packaged in boxes or on a CD.
Tactical Tools – Constant Contact, Mail Chimp, Hoot Suite, InfusionSoft, Zoomerang, Survey Monkey, and CMS tools like Joomla and Saurus. These tools help you with individual tactics and usually excel at managing these parts of your overall marketing program. Email marketing, social media, surveys, content management etc. They don't interconnect (at least not easily), they don't talk to each other and they won't easily roll up any data for you to review overall program performance. They DO provide data on the individual areas they support. For example, Constant Contact will give you data on the performance of your email marketing program and Zoomerang will help you track and tabulate survey results.
Program Tools – These software systems provide oversight and insight into all aspects of your integrated marketing program. HubSpot, Marketo, Eloqua, Aprimo and others help manage your overall marketing activities across multiple tactics. These tools give you the ability to track and analyze website traffic, conversion rates, landing page performance, blog subscribers, popularity of blog topics and more. While most of these programs do the same work that the individual tactical software performs, they might not always do it as well as those tactic-specific systems.
The big question is, do I need any of this for my business? The answer is, yes you do! If you looked at our Monday blog post, you see that marketing has transformed from an art into a science, but without these tools you won't have the data you need to make the best decisions regarding future investment and return on marketing expenses. More significantly you won't be able to make the real-time adjustments necessary to optimize performance and your investment in marketing. In essence, you'll be flying blind.
Most of these tools are not expensive and, when you compare their price to the money invested in marketing, the cost actually becomes quite modest. The program-oriented tools are generally between $200 and $1,000 per month for most businesses. The tactical tools are often free like Hoot Suite or less than $100 a month like Constant Contact. The impact on performance is 10x the initial investment easily in almost every case.
Choosing the right software is a bit harder. There are many marketing firms who have actual experience working with most of these tools and can provide you with valuable insight, counsel and advice as to which software is right for your business and which combination of tactical and programmatic tools makes the most sense for you. If you would like to have a more detailed conversation about marketing software and your business, click here.
Start Today – Do some quick internet research and get an idea of the value offered by each of the program-oriented marketing software tools. This will give you a good idea of what's out there. If your marketing is more basic and you only do one or two tactics, then a tactical solution around email or social media might be perfect for you. Then ask around and see what other business owners or marketing people are using in their companies. This will give you an additional data point when going to the next level with any of the tools mentioned above.
Square 2 Marketing – Leading the Reality Marketing Revolution!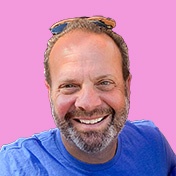 Mike Lieberman, CEO and Chief Revenue Scientist
Mike is the CEO and Chief Revenue Scientist at Square 2. He is passionate about helping people turn their ordinary businesses into businesses people talk about. For more than 25 years, Mike has been working hand-in-hand with CEOs and marketing and sales executives to help them create strategic revenue growth plans, compelling marketing strategies and remarkable sales processes that shorten the sales cycle and increase close rates.