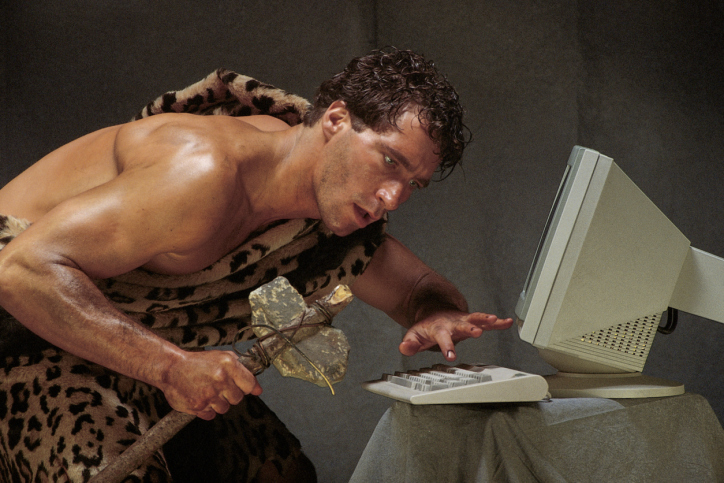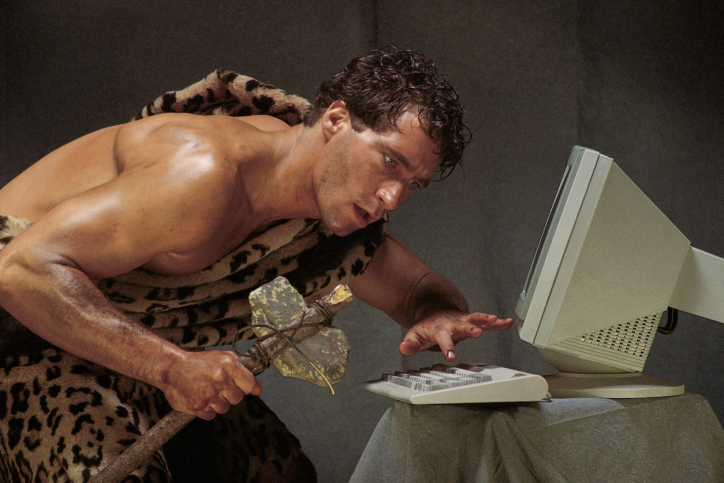 Human beings love tools. It's in our DNA. Ever since the first Neanderthals started using stones to break through animal flesh and kindling fires to warm up their caves, human evolution has been closely tied to this tool-making tendency. Our knack for making things to make things easier for ourselves has helped make us (and evolve us into) who we are today.
Fast forward 500,000 years or so from that first man-made fire. Earlier this week, we talked about one of the most important tools making our modern lives easier: Marketing Software.
Today, we're taking a closer look at one of the most efficient and user-friendly marketing software programs currently available: HubSpot.
This valuable tool helps modern day businesses, especially small businesses, streamline and optimize their marketing strategy and tactics. Here's how:
Post content easy. Edit & update easy.
Sophisticated, yet incredibly easy-to-use Content Management System (CMS) makes scheduling posts, publishing posts and editing posts super simple. Easy blogging means updated content on your website, which means your targets have a reason to visit, subscribe and return again (and again, etc.).
Get found easy. Optimize easy.
Use the Keyword Grader module to enter, organize and find long tail keywords. Monitor incoming links with the Link Builder. Optimize your website pages with the Page Grader. Plus, the HubSpot software gives you SEO hints and reminders along the way, like where to place keywords and how to format meta tags and meta tag descriptions.
Manage social media easy. Save time easy.
Use HubSpot's Promotion module to make social media simpler by integrating with Facebook, Twitter, LinkedIn, Google+, YouTube and SlideShare. With the click of a button, promote your blog posts in LinkedIn groups and/or repurpose them with automatic blasts to Facebook, Twitter and Google+. Get real-time notifications about comments on your website pages and blog posts and, therefore, interact in real-time with your prospects, leads and clients or customers.
Get leads easy. Nurture leads easy.
Create and edit Call to Action (CTA) buttons that stimulate visitors to interact, learn more or do business with you. Drag-and-drop content and modules into Landing Pages for your Trio of Offers -- No Risk Offers (NROs), Low Risk Offers (LROs) and Direct Business Offers (DBOs) [links to: ]. Set up a Lead Nurturing Campaign with automatic trigger emails that methodically move your targets through your Marketing Machine™ -- warming them up from NRO to LRO to DBO and holding their hands from prospect to lead to customer, and ultimately, to loyal customer. This is called being a sales guide instead of the cold-caller and hard-seller of the days before inbound marketing.
Track easy. Analyze easy.
Measure your marketing performance with the rich reports that are created for you by the HubSpot marketing software. While HubSpot is automatically tracking all of your marketing activities, website analytics and competitors' metrics, do other stuff -- marketing-related or not.
HubSpot is a one-stop-shop for streamlining your inbound marketing, optimizing your marketing strategy and tactics, measuring your marketing performance and, most importantly, making your marketing easier. Sticks and stones may be great tools, but marketing software is much more fun to use.
Start Today -- Do as the cavemen did and take advantage of the tools available to you. Make your job and life easier with software for marketers, like HubSpot.

We take the "make your job easier" thing very seriously. We also happen to be pretty knowledgeable about marketing software for small businesses and HubSpot. Want some streamlined instruction and vital tips & tricks on your marketing software strategy? No problem; we've got you covered.
Square 2 Marketing - Leading The Reality And Inbound Marketing Revolutions!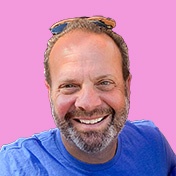 Mike Lieberman, CEO and Chief Revenue Scientist
Mike is the CEO and Chief Revenue Scientist at Square 2. He is passionate about helping people turn their ordinary businesses into businesses people talk about. For more than 25 years, Mike has been working hand-in-hand with CEOs and marketing and sales executives to help them create strategic revenue growth plans, compelling marketing strategies and remarkable sales processes that shorten the sales cycle and increase close rates.