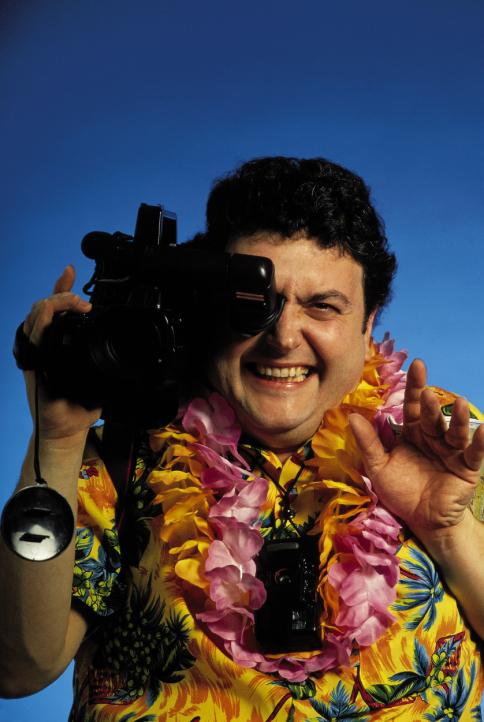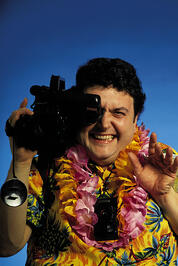 YouTube is more than just shaky home movies and videos of cats doing crazy things.
In the past, we've talked about how to measure your marketing performance using marketing software and tools like HubSpot, Eloqua and Marketo. Now it's time to go viral.
YouTube is the best free marketing tool out there. Using it as your video marketing platform boosts your SEO and drives more traffic to your website. Essentially, it helps you rise in the rankings and get your website -- the living, breathing keystone of your online marketing -- found. After all, that's the whole purpose of inbound marketing.
Why do videos have so much SEO sway? Here are four facts to get you thinking:
Videos are 50 times more likely to rank on Google than text content.
A product page that includes a video is 53 times more likely to achieve a page one listing on Google.
Videos have a 41% higher click-through rate than plain text in universal search.
YouTube generates 3 billion views a day.
It's time for your business to check into, and cash in on, the reality of video marketing. But if you're still not convinced, here's a more in-depth analysis of the SEO/video alliance:
1. Video makes you sticky.
Google's algorithm relies heavily on time spent on a page, also known as "long click," to indicate page quality. Pages with high bounce rates or "short clicks" won't get ranked nearly as high because users clearly aren't sticking around and finding their content useful or engaging. It's all about relevant content!
Sure, being on the first page of Google is awesome, but attracting "long click" traffic is more important in the long run.
What does this have to do with video? Simple. People watch longer than they read. According to Comscore, people stay an average of two minutes longer on a website when they watch video. You can blame it on short attention spans or an increasing need for visual stimulation to hold our interest…but it's a fact that you can't ignore when it comes to marketing your business online.
P.S. If you're one of those visual/auditory learners, or you simply don't feel like reading today, here's a short video on SEO tips. Only two minute sand forty seconds long!
2. Video makes you special.
As I stated above, you're 53 times more likely to show up on page one of Google when your product page has a video. Why? Video marketing is red hot right now, but there is still much less competition for video pages than there is for plain text pages. Maybe not for long, though, so you've got to take advantage now.
When it comes to video sharing platforms, YouTube takes the cake, dominating Google's video results by 80%.
Be sure to include lots of meaningful content and helpful instruction in your videos. Pure sales videos won't rank nearly as high because they're simply not as sticky, and are therefore graded much lower on the "page quality" scale. So make sure you have a strategy in place before you jump into the tactics of Video Marketing.
3. Video makes you seductive.
As you surely know, the point of inbound marketing is getting your website found and visited with frequency. Your YouTube channel, which should be visually appealing and branded, is that hint of glimmer that catches your targets' eyes and draws them in to your website.
Maybe you want to upload a "trailer" of your video to your YouTube channel and then, using a link in the description or at the end of the teaser, direct the viewer to your website to watch the full video. This is called "self-hosting."
Take that idea a step farther and try repurposing your video content. Type up a transcription, make a presentation, create a PDF download, capture a screen shot, produce a podcast, etc. Host this content on your website, making the pages stickier, and blast it out to other social media platforms. For example, pin a screenshot of your video on Pinterest -- the social newbie that's showing potential to compete with the big guys -- with the referral link directing "pinners" to your YouTube channel, which contains the teaser that leads the viewer to your website for the full video.
Remember, strategy before tactics! Map out ways to hold your targets' hands on an online journey, hopping to and from your social platforms and landing on your website.
I won't use up any more of your time with words...
Start Today -- Before setting up the camera, brainstorm video ideas. As always, start with your target audience. What do they want and need? What are their pains and problems? What do they like to hear and see? When you have those answers, think of ways your products and services can help. Then, visualize the video. Is it possible to make this video part of a series? If so, that's great -- it'll keep your targets coming back for more. Finally, make your video(s) a reality.
Need help with Video Marketing? Want tips & tricks on how to streamline your marketing and make it more efficient? One of our Marketing Strategists would be happy to help you out!
Square 2 Marketing - Leading The Reality Marketing And Inbound Marketing Revolutions!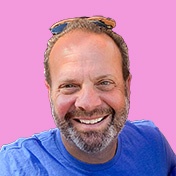 Mike Lieberman, CEO and Chief Revenue Scientist
Mike is the CEO and Chief Revenue Scientist at Square 2. He is passionate about helping people turn their ordinary businesses into businesses people talk about. For more than 25 years, Mike has been working hand-in-hand with CEOs and marketing and sales executives to help them create strategic revenue growth plans, compelling marketing strategies and remarkable sales processes that shorten the sales cycle and increase close rates.