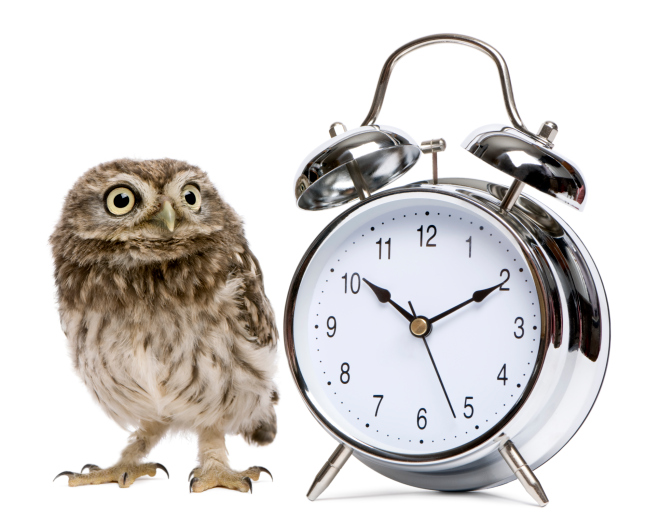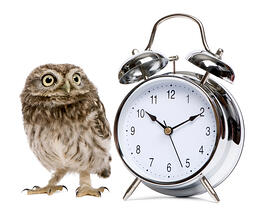 If you had all the time in the world, I'm sure you would spend it monitoring all your social media accounts -- tweeting, linking, liking, pinning, sharing and posting your life away to maximize your company's social media presence and relationships with your targets. Am I right? No, of course not.
First of all, you don't have all the time in the world. And second, even if you did, who would want tospend it all on social media platforms? There are much better uses of your time and energy.
As you may know, this month on the RemarkaBlog we're taking an in-depth look into how marketing software helps you measure marketing performance, making your job (and life) easier through automation. Well, let's give a hoot and holler to HootSuite, a social media management system that's rapidly gaining popularity and joining the big guys like HubSpot, Marketo and Eloqua in making social media simpler.
HootSuite is classified as a "Twitter client," meaning it's interfaced with the Twitter API to send, receive and schedule tweets -- but it allows you to domuch more than just tinker with your tweets.
HootSuite, the definition:
Third party application -- requiring no installation and accessible from any web browser -- that acts as a one-stop-shop for all your social media activity, monitoring and management.
HootSuite, the facts:
Created in 2008 by Ryan Holmes, a seasoned entrepreneur who (at the age of 16) founded a paintball field that became the largest Canadian e-commerce site in its category before breaking into the restaurant business and then Internet industry.
Uses a dashboard with various social integrations -- including Facebook, Twitter, LinkedIn, Google+, Foursquare, MySpace and WordPress -- and additional apps, like Tumblr, Digg, Flickr and YouTube.
As of January 2012, HootSuite had over 3 million users and over 700 million messages sent.

Some of these users include the New Jersey Devils, the Obama administration, Martha Stewart Media, Zappos, The Gap and Facebook.
HootSuite, the tips:
1. Schedule & automate, but put your time in, too.
One of the biggest benefits of using a social platform like HootSuite is scheduling posts and tweets to be published at certain times. This saves you time -- you can build up a "stock" of content when you have the time to do so -- and allows you to schedule things to be published at times when your targets are most active online. BUT, this doesn't mean that all your time should be automated and pre-published. You also have to set time aside to respond to your followers and fans -- yes, interact in real-time -- so they don't get that "robot vibe" from you.
And if you're repurposing content and blasting posts out to multiple social platforms, make sure you check in with your accounts and pepper them with personalized posts. Show your audience you're there, you care and you're not an android on autopilot.
2. Know the difference between Keyword Searching and Keyword Tracking.
The Twitter Search function allows you to search for terms or keywords and filter all tweets that include them. You can also view trending topics, as well as the explanations for why they're trending.
Keyword Tracking, on the other hand, allows you to monitor multiple keywords or key phrases by adding a Keyword Tracking Stream to your dashboard. Track your company name and any variations of it to see what people are saying about you. Track words and phrases associated with your industry's products and/or services to see who needs what you have -- whether it's your actual service/business or helpful information to show you're listening.
3. Fly Free, go Pro or reach the skies with Enterprise.
With the Basic Plan -- free and ad-supported -- you get free Quick Reports, 5 Social Profiles, 2 RSS/Atom Feeds. The Quick Reports allow you to create simple presentations from Owl.ly statistics, Facebook Insights and Google Analytics -- which gives you a nice overview of stats and analytical flexibility; for example, you can overlay your website traffic with your tweets to see if your tweeting is impacting visits to your site. Once you learn your way around, you can customize your analytical experience by selecting your report type from the standard options or creating your own, drag-and-dropping report modules, adding a personalized header or logo and selecting your email scheduling preferences (daily, weekly, bi-weekly or monthly) to distribute your reports in a PDF to your team.
With the Pro Plan -- $5.99/month with a 30 day free trial and no ads -- you get a few upgrades, like unlimited social profiles and RSS feeds, one free team member, influence scores and one Custom Analytics Report. Additional enhanced reports are bought with analytics points -- the level of "enhancement" you want for your report determines how much points it costs you.
And if you really want to go big, go for the Enterprise Plan -- with (pretty pricey) customized payment options. The enhanced experience includes features like 10 free enhanced reports, unlimited team members, Tier 1 Enterprise Support, VIP Set-Up with a trainer and registration in HootSuite University (which includes a Certification Program and on-going training program with videos, quizzes and webinars presented by top dogs in the social media industry). No 30-day free trial with this plan, though.
But, as with everything, the best and most efficient way to learn how to use something is to try it out for yourself, so...
Start Today -- Fly free with HootSuite Basic and record how much time it saves you and how well it streamlines your social media management. Plan to spend some time in the beginning playing around with the platform -- navigating the dashboard and getting comfortable with the tools and features.
Want more in-depth and customized advice on how to streamline your processes, optimize your efforts and maximize your time? Request a consultation with a Marketing Strategist to learn the tips & tricks to make your marketing easier!
Square 2 Marketing - Leading The Reality Marketing And Inbound Marketing Revolutions!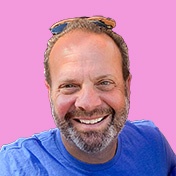 Mike Lieberman, CEO and Chief Revenue Scientist
Mike is the CEO and Chief Revenue Scientist at Square 2. He is passionate about helping people turn their ordinary businesses into businesses people talk about. For more than 25 years, Mike has been working hand-in-hand with CEOs and marketing and sales executives to help them create strategic revenue growth plans, compelling marketing strategies and remarkable sales processes that shorten the sales cycle and increase close rates.