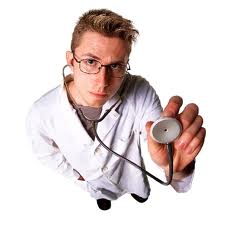 It's the most popular question. How do I get more leads from my website? We have talked about this over and over again. But it continues to be the most common malady among businesses of all shapes and sizes.
Here is a sure fire, no miss, tried and true, proven prescription for the sick website that isn't generating any leads.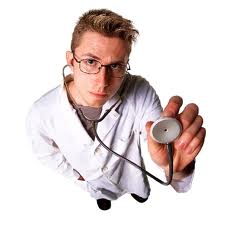 Step 1 – Take two doses of analytics and call me in the morning.
To cure the patient, we need to see some data to really know what's going on. How many people are actually visiting the site? How many people are landing on the contact us page? Is the contact us page working correctly? Test it yourself. Do you get an email alert? What are the most popular pages? Where are people leaving your site?
If your site doesn't have any analytics, get in touch with someone who can put analytics on and give you some insight into reviewing them. This should be a no charge exercise. If you have them, pull them for the last 60 days and answer the questions above.
Step 2 – Change your habits and start providing visitors healthy offers.
If you want a different result, you have to change your habits. You have to add new elements to your website that drive the right behaviors for your visitors. You must have offers on your site, more specifically the Trio of Offers: No Risk, Low Risk and Direct Business Offers must be on every single page. These offers are the trigger points that turn lurkers into leads.
If you don't know how to create these or you don't know how to manage these on your site, reach out to a firm to help you implement this content marketing and conversion strategy.
Add a blog to your site also. This helps your site get found, positions your thought leadership and gives your visitors another way to sign up for regular updates from your company.
Step 3 – Practice mind over body.
What your brain thinks, your body does. The same works for your website. You have to think about the experience from your prospect's perspective. Does the site talk about you or them? It has to be about them. Does it connect with their pain? Highlight their personas? Work to make them comfortable with your company? If it doesn't, your site will never be a lead generating machine.
Step 4 – Track The Healing Process
What gets measured gets done. The same works here. Keep daily, weekly and monthly tabs on the website's performance. Is traffic up? Are leads improving? Is the conversion rate going up? Do we have more inbound links than we did last month? How about blog subscribers? All of this is important to getting the website healthy and strong.
Start Today – It's all here for you. Just start at Step 1 and work your way through Step 4. In 30 days, you will see more leads from your website.
Square 2 Marketing – Leading the Reality Marketing Revolution!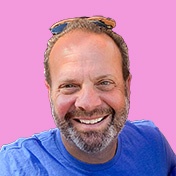 Mike Lieberman, CEO and Chief Revenue Scientist
Mike is the CEO and Chief Revenue Scientist at Square 2. He is passionate about helping people turn their ordinary businesses into businesses people talk about. For more than 25 years, Mike has been working hand-in-hand with CEOs and marketing and sales executives to help them create strategic revenue growth plans, compelling marketing strategies and remarkable sales processes that shorten the sales cycle and increase close rates.