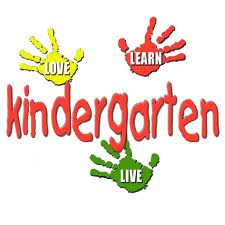 I am sure most of you remember this popular saying, all I really need to know I learned in kindergarten. Well, this applies to website design too. Take a look.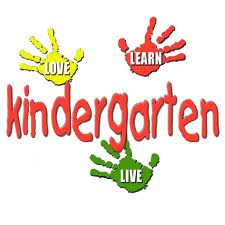 Share everything. This is huge these days. Create content on your site. Write a blog. Add free reports, videos, webinars, and research studies. Then share it with the world. The more you share the more people will come to your site, feel comfortable with your company and become leads. Make sure your site has the Trio of Offers to optimize lead generation.
Play fair. Don't take short cuts. There are no "silver bullets" in marketing. Tricky SEO tactics will hurt you. Short term promotional offers won't get people to feel safe with your firm.
Don't hit people. Make sure your messaging has integrity. Don't hit website visitors over the head with your products or services. Start with their pains and let them know you have the solutions.
Put things back where you found them. Keep your site clean. Don't clutter it up. Make sure your visitors know exactly what you want them to do, where you want them to click, and how you can help them. You only have 10 seconds to get your message across.
Clean up your own mess. If your website is a mess, take action today. It's probably easier to fix than you might think and as soon as you do fix it, your visitors will get a much different feeling when they visit your site.
Don't take things that aren't yours. You have to create original content. You can't borrow content from other sites without their approval. Even certain pictures might be copy protected.
Say you're sorry when you hurt somebody. Voice and tone are important. People form initial opinions about your business when they visit your site. Make sure you are talking to them in a tone that fits your company's persona. Make sure you take care of your visitors every step of the way. If they fill out a form, send them a thank you email. If they request a download, follow up promptly and professionally.
Wash your hands before you eat. Lead generating website designs have a lot to do with good habits. Check the performance daily. Make adjustments weekly. Keep an eye on traffic, conversion rates and leads. Each of these can be driven with small adjustments week in and week out.
Warm cookies and cold milk are good for you. Your job is to make your visitors feel safe and warm, just like the cookies and milk made you feel in kindergarten. Use pictures, give them information that helps them and make sure they know you are going to work with them, not try to sell them.
Live a balanced life. Your website has to be balanced too. Not too much copy, use pictures and video as much as possible. People process information visually, so video works nicely on the web. Make sure your copy is written for a 5th grader, regardless of your business.
Take a nap every afternoon. Ok, this one might not fit perfectly,but you should take time out each day to visit your website. See what works, what doesn't and how, from the visitor's perspective, you can make it better.
When you go out in the world, watch out for traffic, hold hands and stick together. Find some other websites where your prospects are hanging out. Find other blogs they read, other emails they subscribe to and other websites with similar information. Reach out to those properties and work with them. If they can post your content, you can drive new visitors back to your site.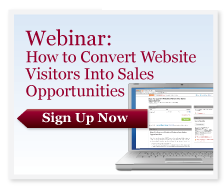 Be aware of wonder. Remember the little seed in the Styrofoam cup: the roots go down and the plant goes up and nobody really knows how or why, but we are all like that. The same works with your website. Nurture it. Cultivate it. Make a single change each week and after the entire year you would have made 52 upgrades.
To learn more about how to create a killer website that drives leads for your business attend our upcoming webinar. Click here or on the graphic to learn more.
Start Today – I know most of you have been reading and not doing the Start Today tips. I know it's hard to try something new, tackle a new project or find time to work on your website. You should know that it's not optional. Your website is the life blood of your business. Everyday people are coming to your site and leaving. These are leads that could be growing your business. So start today and make ONE simple change. Do it! You won't regret it.
Square 2 Marketing – Leading the Reality Marketing Revolution!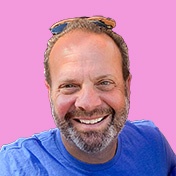 Mike Lieberman, CEO and Chief Revenue Scientist
Mike is the CEO and Chief Revenue Scientist at Square 2. He is passionate about helping people turn their ordinary businesses into businesses people talk about. For more than 25 years, Mike has been working hand-in-hand with CEOs and marketing and sales executives to help them create strategic revenue growth plans, compelling marketing strategies and remarkable sales processes that shorten the sales cycle and increase close rates.