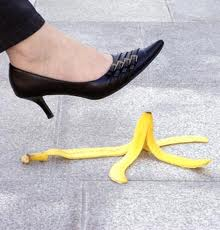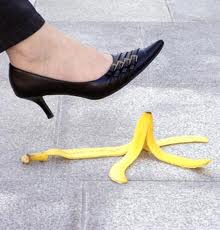 When it comes to website design, knowing what NOT to do is just as important as having best practices in place. For instance, this blog has been active for the past two and a half years...If I knew then, what I know now, we would be much farther down the path to blogging success.
Here are some definite mistakes to avoid:
Not hosting your blog properly – Make sure your blog is hosted on your domain and not a service's domain like Word Press or blogger.com. Why? First you might not have total control of the blog and second you won't be driving search results for your business' domain, you will be driving it for the services domain.
Expecting people to find it on their own – This isn't Field of Dreams. "Build it and they will come" doesn't work for blogs. You have to actively promote your blog to generate traffic. That means providing incentives that encourage people to subscribe and driving visitors from other sites through link exchanges and guest blogging.
Overdoing it or using the wrong tone – You have to tell stories with your blog. Very short stories told in conversational tones are most effective. People are looking for useful, relevant snippets of information that they can quickly glance at, understand and utilize before getting back to their business. In general, we try to keep our posts to a single page in Word. For topics that require more detail or attention, we recommend breaking them up into a series that may last anywhere from a couple of posts to a full month-long investigation.
Skimping on the headline – If your headline sucks, no one is going to read your post. Most people spend most of their time writing the post, not the headline. Use aggressive words, be contrarian, get out the thesaurus and be bold. Remember to include a keyword in the headline.
Being a selfish linker – Sooner or later most blogs suffer from this mistake. You want other blogs to link to yours, but you don't always link to other blogs as much as you could. Remember: the more you share links, the more your audience and your blog traffic will grow.
Underestimating the time – This is a big one. It takes about an hour a day to do a daily blog post. Most bloggers suggest that you write each post the day before and then come back to it the next day for posting. This gives you a fresh perspective and a better chance to catch typos or mistakes before it goes out into the world. You also have to create tags, find a picture and make sure there is a compelling call to action.
Not blogging enough – The more you blog, the better. Just remember to be consistent. People like to know that every day their Remarkablog post is coming. Make sure you stick to a schedule you can handle: daily, weekly or monthly...the more the better. Whatever you do, don't start, lose gas and then give up. Blogging just might be one of the most important marketing tactics in your playbook. If you can't keep it up, hire someone to do it for you.
Start Today – Go through each of the mistakes above. Have you made them? If so, fix them today. If not, good for you, don't make them going forward. While starting a blog might seem frivolous, it is one of the most effective ways to get traffic, conversions and leads for your business. Try it today!
Square 2 Marketing – Leading the Reality Marketing Revolution!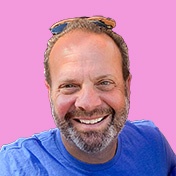 Mike Lieberman, CEO and Chief Revenue Scientist
Mike is the CEO and Chief Revenue Scientist at Square 2. He is passionate about helping people turn their ordinary businesses into businesses people talk about. For more than 25 years, Mike has been working hand-in-hand with CEOs and marketing and sales executives to help them create strategic revenue growth plans, compelling marketing strategies and remarkable sales processes that shorten the sales cycle and increase close rates.