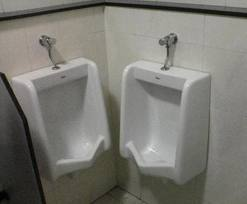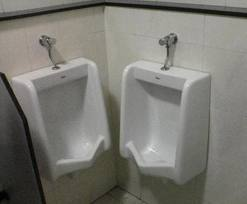 We still hear, fairly regularly, from prospects that are going to have their cousin, brother, or neighbor design and build their website. Others are having their internal IT teams (who specialize in network security, email and laptop support) handle their website project.
Isn't this a great way to save a couple of bucks? I mean how hard is it, really? Coding a website is something they teach you in community college right?
Wrong!
Would you have your cousin, brother, neighbor or even your dentist take out a tumor if you had cancer? Of course not. You would want the best possible results and you would find the best possible doctor. Take the same approach when it comes to your website design.
Here is why you need to consider a professional firm to do your website design and development.
First, you need your site up and running and you need it as soon as possible. Hiring anyone other than an experienced firm puts your most critical marketing tactic in the hands of a person not a business. Businesses bring process, methodology, professionalism and accountability to the table. These are important if you want this critical project done right, on budget and on time. We have seen entire marketing programs put on hold because the person handling the website design was unavailable, unreachable, uncooperative or unable to do what needed to be done.
Your site has to LOOK great, but that's not all. Your website actually has to make an emotional connection with visitors. It has to help them feel calm when they are anxious. It has to show them in the first 10 seconds that help is on the way. Above all, it has to make them feel safe with your solutions. That requires a professional team of website designers who have done hundreds of results-oriented sites.
Your site also has to WORK great. By working great, I don't mean all the links are active and unbroken. I mean it has to generate leads for your business. Websites today MUST be lead generating. To deliver a lead generating website, the following considerations must be carefully thought out before creating even a single line of html code.
Who is coming to the site and what do you want those visitors to do when they get there?
What keywords and phrases are visitors searching prior to arriving at your site?
How will your business stand out during the first 10 seconds of a visitor's experience?
How will you convert them from visitor to lead on the home page, on interior pages and on special landing pages?
How can you personalize the experience for your visitors to help them feel safe?
Does the site have the back-end analytics that track performance?
Will the site look and work great on mobile devices like smart phones and iPads?
If the people working on your current website haven't asked you these questions or they haven't guided you through these discussions then it's likely your site will underperform.
Start Today – Take a close look at your current site or the site in development. Make sure it does everything we talked about above. If it is missing a few elements, provide specific direction to your design and development resources. Hold them accountable and don't hesitate to move the project to a more capable team if necessary. The sooner you start down the right path, the sooner you get the site that generates the leads you need to grow your business.
Square 2 Marketing – Leading the Reality Marketing Revolution!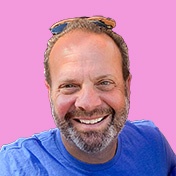 Mike Lieberman, CEO and Chief Revenue Scientist
Mike is the CEO and Chief Revenue Scientist at Square 2. He is passionate about helping people turn their ordinary businesses into businesses people talk about. For more than 25 years, Mike has been working hand-in-hand with CEOs and marketing and sales executives to help them create strategic revenue growth plans, compelling marketing strategies and remarkable sales processes that shorten the sales cycle and increase close rates.