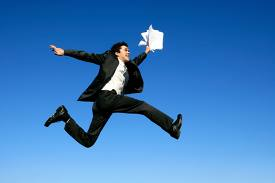 We get it: Using social media as part of your marketing program is scary. It's uncomfortable for you because it's new and unfamiliar. Maybe you haven't used it in your personal life or maybe you just haven't used it as a lead-generating tool yet. But today is February 29th and this day only comes along every four years, so take that as a sign and leap into social media. You won't be sorry.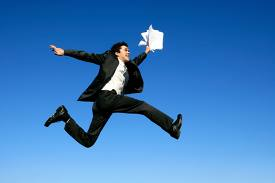 1. Social media is here to stay. Facebook, LinkedIn, YouTube and Twitter are now huge companies with thousands of employees. This isn't a fad that will be "out" anytime soon. The sooner you figure out how to use social media to your advantage, the sooner you will start getting more website visitors and new leads to help grow your business.
2. Social media delivers tens of millions of potential customers. Regardless of your business, the sheer numbers are awesome. According to data from Quantcast, Facebook and YouTube are neck-and-neck for the title of most visited social platform. Facebook averages about 143 million unique visitors in the United States every month, while YouTube logs 144 million. The third most popular network is Twitter, with an average of 68.6 million visitors a month. This is less than half of Facebook's traffic, but still a massive community of people, no matter how you slice it. Business-oriented LinkedIn can claim 42.5 million unique monthly users in the U.S., while Flickr lately has averaged just under 18 million users. These numbers are too big to ignore.
3. It's actually not that hard to get started. Most of the sites mentioned above are relatively easy to use, offering tutorials or even wizards that guide you through the start-up process. Pick a single site and set up your profile, make a few connections, or reach out to some old friends. Then try posting some items on a daily basis. Not sure what to post? Check out this blog article with ten posting ideas.
4. Google and the other search engines are starting to rank social content ahead of websites. That's right. All that effort to get your website link on the first page of Google and soon it will be trumped by YouTube videos, Facebook conversations and Yelp reviews. Start now and make sure your business has the social content it needs to stay highly ranked.
5. Social media helps your prospects get to know you. Most people are finding businesses on Facebook, LinkedIn and YouTube, the same way they used to find businesses on Google. The difference now is that these social sites deliver more insight into the businesses and the people behind those businesses than ever before. If your goal is to get prospects to emotionally connect with your company and feel safe hiring you, then Facebook is a great way to help them get to know you better. It's more personal, it's more intimate and it works.
Start Today – Take the leap! Pick one social platform and start building out your profile, your page and your connections. Pick one or two of the posting ideas from yesterday and start testing them. See what works and what doesn't work. Measure the shares, likes and retweets. Just get started. You will quickly see it isn't as intimidating and scary as it might seem.
Square 2 Marketing – Leading the Reality Marketing Revolution!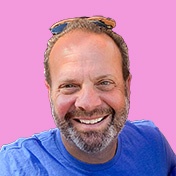 Mike Lieberman, CEO and Chief Revenue Scientist
Mike is the CEO and Chief Revenue Scientist at Square 2. He is passionate about helping people turn their ordinary businesses into businesses people talk about. For more than 25 years, Mike has been working hand-in-hand with CEOs and marketing and sales executives to help them create strategic revenue growth plans, compelling marketing strategies and remarkable sales processes that shorten the sales cycle and increase close rates.