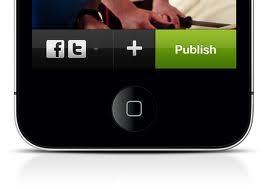 Unless you are 15 years old, coming up with content to post on your social media sites might be challenging for you. But with a little advanced planning it's not as hard as you might think. Here are nine things to consider posting today.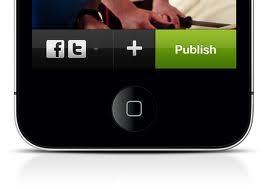 New Clients – Letting the world know you have a new customer or client is big news. It shows you are growing and successful. More importantly, it shows that people want to work with you. This helps others feel like your business is a safe and viable option.
New Partnerships – The same goes for new partnerships. These are exciting and could potentially offer your customers and prospects new services or options.
New Team Members – When people join your team, they bring their own networks. Share their network with your network. New hires mean your company is strong and growing. Tell the world.
Company events – Events provide a nice stream of potential posts. Why? Because you can post pre-event, during-event, and post-event pictures, information, and updates.
New Content – If you have been following any of our advice, then you know that content is king and you have to create your own original content. When you do, tell everyone via all your social media outlets.
Changes to your website – The same goes for changes to your website. If you make them, they must be because of market feedback. So tell your friends and followers of those changes, encouraging them to visit your site and see it for themselves.
Helpful Information – Updates, alerts and industry information should be posted and shared as well. This keeps your community up-to-date and positions your firm as a helpful, knowledgeable resource.
Community Outreach – Most businesses have some connection to the community. Do you sponsor a little league team, coach soccer, work with any local charities? These all offer opportunities to update your feed and position your company as a good corporate citizen.
Thought Leadership – Last but in NO WAY least, thought leadership posts might be the most important source of updates. Be bold, share your opinion, take a side and give your perspective on topics that are important to your target market. This will differentiate your business from the competition, establishing a strong voice and position in the market.
Start Today – Pick one of the ten items from above and post today. Don't overthink it. Come up with a quick sentence or two and share it through all your social media outlets. Track the results and try something different tomorrow. Over a week or so, you will quickly get into the rhythm.
Square 2 Marketing – Leading the Reality Marketing Revolution!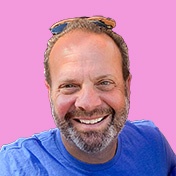 Mike Lieberman, CEO and Chief Revenue Scientist
Mike is the CEO and Chief Revenue Scientist at Square 2. He is passionate about helping people turn their ordinary businesses into businesses people talk about. For more than 25 years, Mike has been working hand-in-hand with CEOs and marketing and sales executives to help them create strategic revenue growth plans, compelling marketing strategies and remarkable sales processes that shorten the sales cycle and increase close rates.