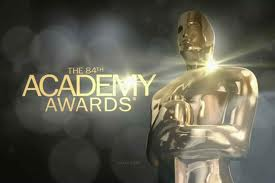 I'm not a huge fan of award shows, but I do love the movies and couldn't help but use the Oscars and all the buzz around the Academy Awards to give out a few of our own awards related to social media.
So, without any further ado…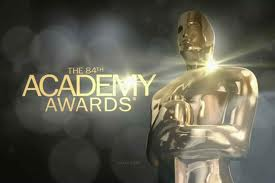 The award for Best Supporting Actor in a Social Media Campaign goes to…The Landing Page. This is The Landing Page's first award. He is often overlooked in social media campaigns and lately he has made his impact known in the industry, outperforming other nominees in this category by consistently delivering top notch performance day after day. The Landing Page's ability to take on the persona of each and every campaign, making it seem natural and getting his audience to trust him, makes this an easy choice.
The award for Best Director in a Social Media Campaign goes to…Marketing Strategy and Planning. Often overlooked when considering social media, Marketing Strategy and Planning is the key to a successful campaign. Without her, the effort would be doomed to failure. These days Marketing Strategy and Planning has so much to handle before the production even starts. Her long list of roles includes: messaging, differentiation, content strategy, sourcing strategy, conversion strategy, website strategy and sales strategy. Each part must be perfectly aligned with the entire cast and executed flawlessly for the campaign to be successful. That makes Marketing Strategy and Planning a truly deserving winner in the Best Director category.
The award for Best Actor in a Social Media Campaign goes to…Video Content. Hands down, Video Content is this year's winner. Everyone in the world can relate to Video Content, enjoying his performance on their smart phones, tablets, laptops and TVs. His diverse performances range from how-to, interview style, comedic or illustrative videos. Each of these contributions delivers results time and time again, engaging the audience and driving traffic for your campaign.
The award for Best Ensemble Cast in a Social Media Campaign goes to…The Blog and all its co-starring Guest Blog Posts. While this category was more controversial, everyone agreed that The Blog and Guest Blogging contributed unmatched value to social media efforts worldwide. In fact, it was hard for us to identify another tactic that impacts so many areas. Blogging impacts search, drives new visitors back to your site, reminds prospects day-in and day-out of how your company helps. Best of all, it does so in a fast easy-to-write (and read!) package. With a little planning, The Blog might just be able to turn your next social media performance from ordinary to extraordinary.
The award for Best Picture in a Social Media Campaign goes to…The Website. Last but not least, this award went to the most deserving of all contributors. The website is often overlooked in social media campaigns but, in our estimation, it is by far the most important player. The website has to talk to all your audiences. It has to engage them and get them emotionally connected with your message and, most importantly, pull in visitors and get them to become friends. When its done right, the website is a hands-down winner for every business.
Start Today – So what do we do with this? Take a look at each part of your current social media or marketing efforts. If any of the winners are falling short, missing, or maybe even underutilized start thinking about how you can get them more involved in your lead generation efforts. Missing a blog? Start one. No landing pages? Plan out how you would use them and where. If you are feeling overwhelmed, or confused, reach out to someone for help. A quick phone call or short email is probably all you need to get moving in the right direction. Try us...we help people just like you get going in the right direction.
Square 2 Marketing – Leading the Reality Marketing Revolution!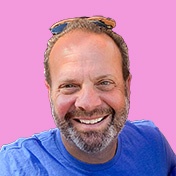 Mike Lieberman, CEO and Chief Revenue Scientist
Mike is the CEO and Chief Revenue Scientist at Square 2. He is passionate about helping people turn their ordinary businesses into businesses people talk about. For more than 25 years, Mike has been working hand-in-hand with CEOs and marketing and sales executives to help them create strategic revenue growth plans, compelling marketing strategies and remarkable sales processes that shorten the sales cycle and increase close rates.