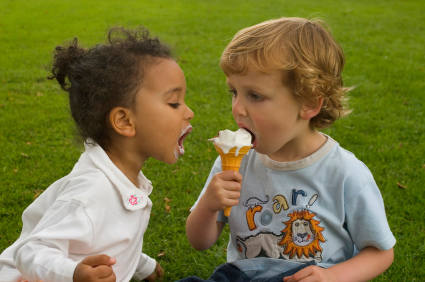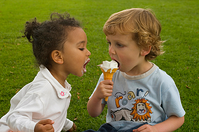 One of the questions we are often asked is, "How do I get people to share my content?" This is the right question because, as marketers, you want to create content and then have that content shared across the social network.
If you look at the anatomy of a viral video, you might get some insight into the components required to have content shared through social media. Here is a link to a video that has generated over 3 million views. WARNING: If you find cursing offensive, then just skip the video.
If we look at why this video generated so much buzz, we see a few common traits and characteristics. People love what they can't see every day. We refer to this as the "car accident" effect. Why do people slow down to see a car accident? To make sure no one was hurt? No, it's to see what they don't see every day and to be able to tell other people what they saw.
The ability to instantly share experiences is why remarkable content and social media work so well together. After I watch this remarkable video, I can easily share it with my entire social network.
Connections to other events also make for hotter content. This video is a follow-up video from a few other altercations, so people already know some of the history between these two guys.
It's video. Video is most people's content format of choice. Research shows that 63% of the population identify themselves as visual learners. This means they prefer to watch content rather than read it. There is a reason YouTube is now the second most popular search engine behind Google.
It's short. In just 6 minutes you can see the content, you can stop it anytime, and you can come back anytime you want. So convenience also plays a factor.
Here are some takeaways for you to consider if you want to create content that gets shared.
You need something remarkable, interesting, contrarian or different to say, show and share. The more remarkable your content, the greater the chance of having it shared. The more mediocre, average or safe, the less likely.
Make sure your content is easily shareable. This means you need to give your audiences the tools they need to quickly and easily click their mouse and share your content.
Try to connect your remarkable content to other news, events or happenings going on in the world, this brings a new facet to your content and makes it more relevant.
Consider video. Most people would prefer to write, but video rules the day.
Keep your ideas short and sweet. Most of us have short attention spans. A couple of minutes at most.
Start Today – The hard part is creating remarkable content. Consider your position on topics related to your business. Be bold! If you don't have something interesting try a different perspective. Use video. It doesn't have to be a professional production, but make sure the sound is good. If you can't be heard, your message won't get out.
Then post it everywhere and encourage viewers to share it. Last but not least, track it. How many views? In what time period? Use that as your benchmark and keep working on new videos until you get the viral content you need to drive leads.
Square 2 Marketing – Leading the Reality Marketing Revolution!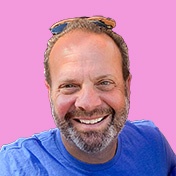 Mike Lieberman, CEO and Chief Revenue Scientist
Mike is the CEO and Chief Revenue Scientist at Square 2. He is passionate about helping people turn their ordinary businesses into businesses people talk about. For more than 25 years, Mike has been working hand-in-hand with CEOs and marketing and sales executives to help them create strategic revenue growth plans, compelling marketing strategies and remarkable sales processes that shorten the sales cycle and increase close rates.