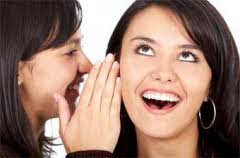 How do you make a purchase decision? If you are like most people, you start by asking your friends, family, peers and colleagues, right? They are your trusted advisers. If you have a business, then you might ask your attorney, accountant, financial planner or real estate broker. But, in essence, you are asking for a referral. If you are looking for more information on the new buyer behavior, click here.
For business owners, entrepreneurs and marketing professionals, the referral is the "pièce de résistance." It is what we are searching for night and day. It is why we work so hard in our companies to do such a good job that people refer us to their friends and colleagues.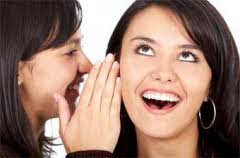 The challenge with referrals is that they come with a set of constraints. First, you are limited by your network. You can't reach out to the entire city of New York to ask everyone if they know a good marketing firm. You can't even ask your extended network because do you really trust all those people? Probably not. You can only ask your immediate network, the people you know, like and trust
Next, only those people who have had a direct and positive experience can provide you with a referral, further limiting who can help you. Finally, people have to think back to their own experiences and be willing to provide you with the referral. This is often the most challenging part of the process.
So, this situation has become complicated quickly: if there aren't enough people in your trusted circles who are willing to share their experience, remember who they used AND have the time to send it along, then no referral is made.
This is where social media shines.
All social media sites including YouTube, LinkedIn, Google+, Facebook, Pintrest, StumbleUpon, Flickr and others are open invitations to extend your referral networks. In fact, the faster you build your extended networks on these sites, the larger your reach will be when you have content worth sharing. This helps with the first challenge of having a limited network to ask for referrals.
Your network is extended exponentially through social media because all of your friends, followers, connections and viewers all have their own networks. Research shows that each person is worth about 20 additional people. With that in mind, it's clear how fast your network can be extended.
Lastly, social media actually encourages sharing and makes it easy for people to share your content, stories, videos and free reports with others. Make sure you help them along by reminding them to share it and by giving them those share buttons on your website, email, videos and PDFs.
If you treat social media like you treat referrals, you are just a tactic or two away from a whole stream of new leads.
Square 2 Marketing - Leading The Reality Marketing And Inbound Marketing Revolutions!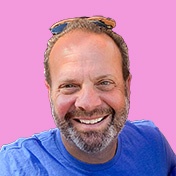 Mike Lieberman, CEO and Chief Revenue Scientist
Mike is the CEO and Chief Revenue Scientist at Square 2. He is passionate about helping people turn their ordinary businesses into businesses people talk about. For more than 25 years, Mike has been working hand-in-hand with CEOs and marketing and sales executives to help them create strategic revenue growth plans, compelling marketing strategies and remarkable sales processes that shorten the sales cycle and increase close rates.