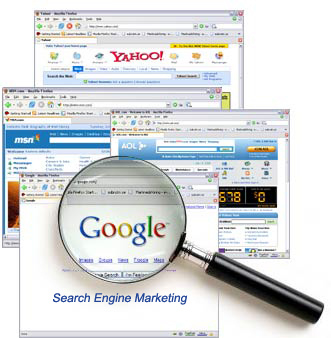 In the old days (12 months ago) most businesses were considering hiring a search firm to get them on the first page of Google, Bing and Yahoo. Now, the tide has shifted and traditional search has morphed into a variety of content creation, social media, and website strategies. But what are the real differences and how do you know what's right for your company?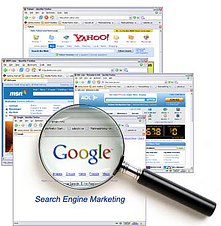 Get Ranked - SEO firms spent a lot of time and energy creating pages that included your keywords and building the architecture of your website to include your keywords too. In addition, some actually found other websites that would host a link back to your site and that combination of work pushed your site up the rankings, hopefully landing it on the first page. Because of the old search algorithms, this approach worked well. But page 1 rankings didn't always translate into website traffic and even when it did it didn't always deliver a visitor ready to become a suspect, prospect, or opportunity.
Get Found - Getting found is more about being in the right place at the right time with the right content. It involves creating content that you know your target market will be interested in and then getting it out, mostly via social media, to those people so they can use it and SHARE it. The results are not rankings, but traffic driven back to your website. The nice part about this new process is that those new visitors already have an emotional connection to your company because you helped them with your engaging and creative content. Now when they visit your website they are more likely to convert and become a suspect, prospect or opportunity.
Add into the mix Google's change in search strategy to promote natural conversations, reviews, video and other content ahead of straight website home pages. After all, Google is listening to their users.
People want to hear what others say about a business not what the business has to say. Social media facilitates a similar conversation which is why Google is going to be using a lot of social content in its new rankings algorithms.
So, what does that mean for your business?
- you need content, the right kind of creative, engaging content and you have to know where to place the content to attract visitors to your website
- you need a website that converts those visitors into leads
- you need to have a regular, scalable, rhythmic marketing program that continually creates, attracts, and converts day in and day out, automatically
- you must be able to track the performance of this effort, so you are able to adjust it to optimize it over time
In short, you need a Marketing Machine™. Click here to speak with a consultant about creating a Marketing Machine for your business.
Square 2 Marketing - Leading the Reality Marketing Revolution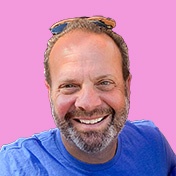 Mike Lieberman, CEO and Chief Revenue Scientist
Mike is the CEO and Chief Revenue Scientist at Square 2. He is passionate about helping people turn their ordinary businesses into businesses people talk about. For more than 25 years, Mike has been working hand-in-hand with CEOs and marketing and sales executives to help them create strategic revenue growth plans, compelling marketing strategies and remarkable sales processes that shorten the sales cycle and increase close rates.