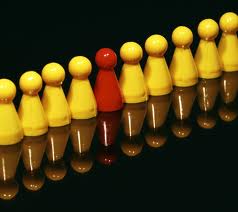 If your website design looks like most, then it lacks the personalization required to really drive conversions and leads. Not sure if your website design is personalized? Take this quick quiz.
1. Are there questions on the site that help visitors customize the content presented to them?
2. Are there sections of the site that speak to specific types of visitors, either by title, type of company, or product?
3. Does the site remember your visitors and continue to personalize their experience each time they return?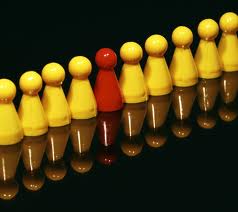 If you answered NO to any of the questions above, then your site is not personalized enoughto create an experience that converts visitors into leads. Not sure you need this? Guess again! Here are nine reasons your website MUST BE MORE PERSONAL.
1. The back button - If a visitor isn't engaged on your site in the first five to 10 seconds, they hit the back button. Asking them personal questions and giving them personal content keeps them around.
2. The return visitor - People don't always convert on the first visit. If you give them a personal experience, they come back and their chance of converting goes up 16% every time they return.
3. The referral - Even if you aren't the right firm for the new visitor, they are more likely to refer your site to someone who IS RIGHT if they have a personal experience.
4. The social comment - People are posting to social networks. If they have a great personal experience on your website, they talk about it and that drives more visitors to your site.
5. They purchase more - Amazon, Pandora, and Netflix aren't offering personal experiences for the heck of it. They know this type of experience drives revenue.
6. The long tail - By personalizing the experience, your business gets to know your customers better and that means you are able to offer them new products/services, upsell them, cross sell them and more...because you know what they need.
7. It makes them safe - People need to feel safe to make purchase decisions. When your site talks to them personally, they get emotionally connected and they become more likely to purchase from you.
8. It differentiates you - Look at your competitors' websites. They are pretty bad right? Now when a prospect comes to your site, they know you offer something special, do it differently, and care about them.
9. Its the next big thing - If you think this is a fad, or just one man's opinion, think again. This personal approach to website design is going to be part of every website. Start thinking about your website design strategy right now, so you are first instead of last.
Square 2 Marketing - Leading the Reality Marketing Revolution!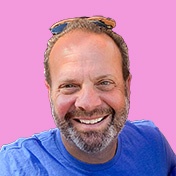 Mike Lieberman, CEO and Chief Revenue Scientist
Mike is the CEO and Chief Revenue Scientist at Square 2. He is passionate about helping people turn their ordinary businesses into businesses people talk about. For more than 25 years, Mike has been working hand-in-hand with CEOs and marketing and sales executives to help them create strategic revenue growth plans, compelling marketing strategies and remarkable sales processes that shorten the sales cycle and increase close rates.