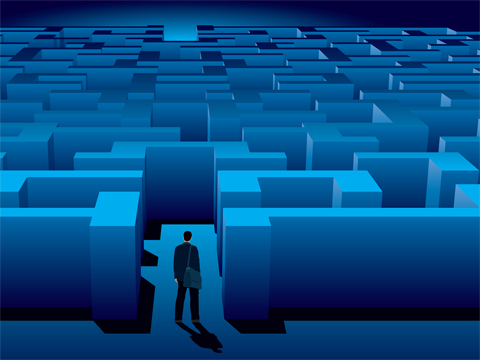 Forget the traditional sales funnel. It's gone. Today, people don't flow down a V-shaped pipe.
Instead, they work their way through a maze, creating their own personal buyer journey, which is impacted by any number of internal and external influences.
The goal of your inbound marketing and inbound sales efforts must evolve, too. Your sales people and the marketing you're creating must be strategic in order to help your prospects navigate through that maze.
You need to be there at the converging paths and help them make the right decision – left, right or straight.
If you're not sure how to do that, don't worry. You're not alone. Most of the world is also grappling with this change. While it appeared to have happened overnight, this change has been going on for a long time. It's only now that people are talking about it.