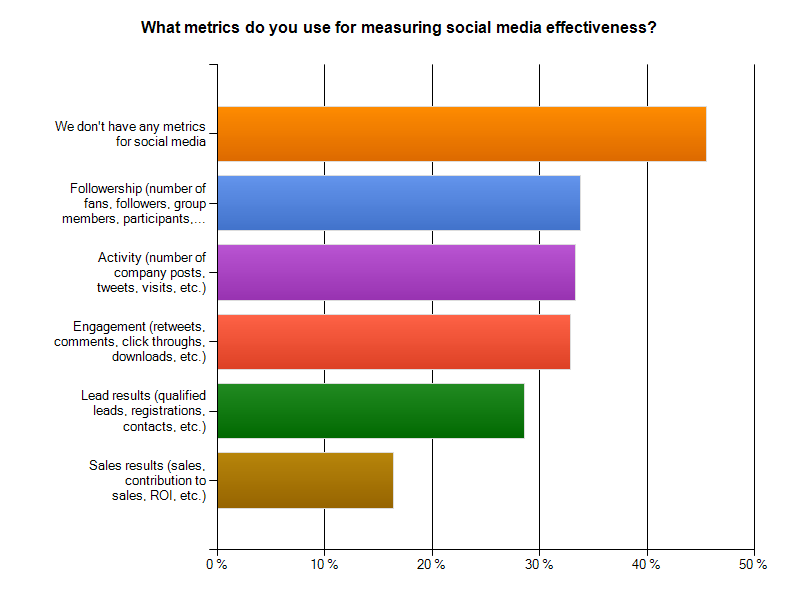 Managing your inbound marketing and social media by the numbers has never been easier. Yet, there are still many marketing executives and CEOs flying by the seat of their pants.
In the graphic here, you see that almost 50% of respondents still don't use any marketing analytics to evaluate their social media marketing.
The marketing metrics and analytics you need in order to make solid business decisions have never been more accessible and straightforward than they are today.