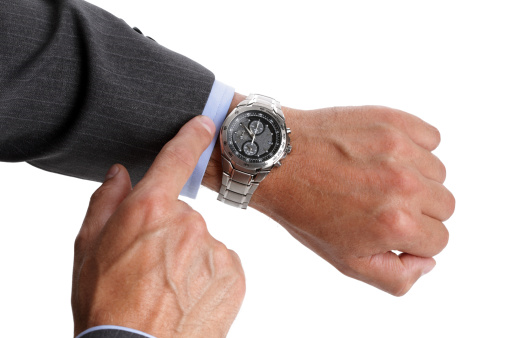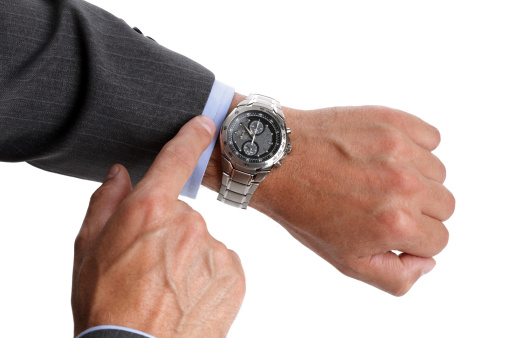 Every now and then, I like to dedicate a blog post to the questions we receive from both clients and prospects.
This particular question came up during a team meeting regarding a client that is on its third engagement with us and seeing remarkable results. My comment was, "Every client sees amazing results if they stay the course and run the program like we designed it."
The challenge is that many clients become impatient with inbound marketing and bail out on the program before they even get a chance to gain traction and start delivering leads. So the question remains: How long does it take for inbound marketing to start generating leads?
The answer isn't as easy as you might think.
Company To Company
Every company is slightly different, and these differences impact a program's capacity for lead generation. Some companies make decisions quickly and autonomously, which enables us to respond efficiently, post content proactively and generate results more quickly. Some companies are more progressive with messaging and allow us to differentiate their business more aggressively, which, in turn, helps them stand out and generate more leads.
Industry To Industry
Every industry is slightly different, and again, these differences impact the program's ability to generate leads. In industries that publish a lot of content (very few fit into this category), it takes longer to gain traction with the content we create for clients. In highly technical industries, it may take longer to find the sweet spot with messaging and content. But the beauty of inbound marketing is that everything is measurable, so in any case, the program self-optimizes over time.
Person To Person
Every person we work with is a little different. Some clients are extremely trusting and allow us to work our magic. Others require more handholding and education. Both bring pluses and minuses, but the differences impact program performance. The more often our clients allow us to run with the ball, the more quickly we are able to deliver leads for them.
Program Tactics
Not every single inbound marketing program is identical. We co-create every program for each client based on their goals, but sometimes budget and other issues require us to remove key tactics from our recommendations. There are times when clients are not able to execute elements of the inbound marketing program that fall on them, and this impacts results.
Tracking And Testing
Finally, one of the secrets to inbound marketing performance is utilizing data, analysis and optimization to see what's working and what's not. You have to look at performance daily, weekly and monthly. And you must be making adjustments during each month to ensure positive results month over month. This is an integral part of what we do throughout our inbound marketing engagement, and it's one of the elements clients often fail to plan for when running these programs on their own.
So, after all that posturing, what's the answer?
We have been executing inbound marketing programs for hundreds of clients over the past ten years, and based on our experience, research and data, we've found that initial inbound marketing results are able to be delivered in about three months from going live with a new highly optimized inbound marketing website. Now, the traction and upward trajectory of those leads depend on two variables: blogging and content creation. For programs that include blogging multiple times per week and content creation monthly, website visitors and leads generated typically reach 2x and 3x the results around the six-month mark.
However, the exciting numbers aren't what you get at the six-month mark. What you should be thinking about is how the program is going to look at the 12-month mark, the 18-month mark and the 24-month mark. This is because inbound marketing programs retain their upward trajectory month over month, continually building on the success of the previous month.
The most successful programs have generated 10x the leads and even better results with website traffic. Companies that had been getting hundreds of visitors are now getting tens of thousands of visitors. The results accelerate over time if the program is actively managed and optimized by an inbound marketing agency that knows how to do this type of work.
Start Today Tip - Don't give up too early: Stay the course. Even if your program is underperforming, take the time to understand why. Don't throw your hands in the air and give up. What are you going to do ... go back to traditional advertising? This is how you want to market your company. This is how you're going to market your company next year, in five years and in 10 years. Get good at it today, so you get the leads you need tomorrow.
Square 2 Marketing – Leading The Reality Marketing And Inbound Marketing Revolutions!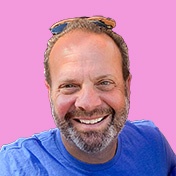 Mike Lieberman, CEO and Chief Revenue Scientist
Mike is the CEO and Chief Revenue Scientist at Square 2. He is passionate about helping people turn their ordinary businesses into businesses people talk about. For more than 25 years, Mike has been working hand-in-hand with CEOs and marketing and sales executives to help them create strategic revenue growth plans, compelling marketing strategies and remarkable sales processes that shorten the sales cycle and increase close rates.