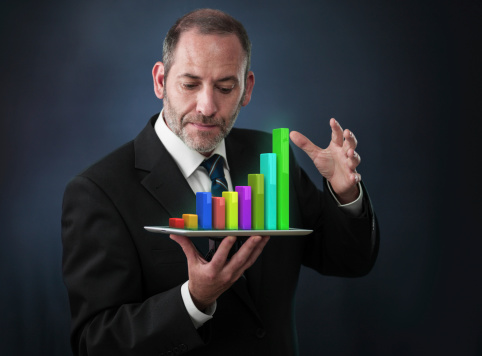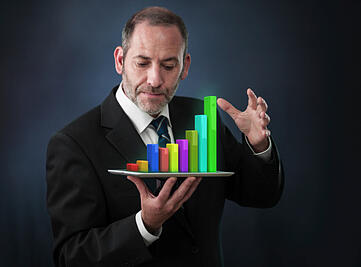 Whether you are a CEO or a marketing executive working with your CEO, the Chief Executive Officer often has a different perspective on the metrics associated with marketing performance. For the most part, CEOs don't care about visitors, conversion rate or leads.
W
hat they care about is the overall growth. However, there are a handful of key metrics that do provide insight into your
inbound marketing
effort's overall impact on the business.
Sales Opportunities –
While I could make a compelling argument for why leads are an important metric, most C-level execs care more about actual sales opportunities. That makes sense as well. Typically, about 10% of total leads are immediate sales opportunities for the sales team. The remaining 90% of the leads are people in the awareness or consideration phase of their
buying process
. One of the advantages of inbound marketing over other marketing approaches is the ability to build in automated lead-nurturing activities to move these people from awareness to purchase more quickly.
Close Rate –
If your inbound marketing is doing well, prospects should be entering your sales funnel more qualified than in the past, contributing to an increased close rate for all of your sales opportunities. This requires your sales team to be guiding as opposed to selling. They must also use all the content you created as part of your marketing program and tell the right stories at the right time. If your
sales team isn't aligned perfectly
with your marketing effort, your CEO isn't going to see the improvement in close rate that he or she might be looking for.
New Customers –
This is an easy one, but it might not be easy to track a specific new customer back to your inbound marketing efforts. In our opinion, it shouldn't matter. Since the beginning of time, marketers have been trying to attribute sales to a single marketing tactic. The reality is that most people are exposed to a large number of marketing tactics before they decide to hire your company. In fact, good inbound marketing should feel like you are having a conversation with your prospects, and it's the overall experience that turns them from prospects into customers.
Cost Of Acquisition –
This is a great metric for your CEO, and it's one that is relatively easy to calculate. Take a look at all the costs associated with getting new business. This has to include everything. Then divide by the total number of new customers, and you end up with the cost to acquire a new customer. We can work to reduce that number, and in most cases, inbound marketing allows us to lower that cost of acquisition metric significantly.
Sales To Current Customers –
In many cases, current customers present a significant opportunity to increase revenue. But most people spend their time and money looking for new customers. Inbound marketing campaigns directed at current customers and designed to make sure all customers know about all the products and services from your company can shake a lot of low-hanging fruit off the tree, metaphorically speaking.
More specifically, you should be considering your customers as a separate market segment from the segments that make up your prospects. Inbound marketing campaigns targeted directly at your customers drive a variety of key metrics that all positively impact the business, including retention rates, average lifetime value of your customer and referrals.
Each of these key CEO metrics relates to revenue, which is typically a major driver for most executives, and inbound marketing directly drives those metrics that lead to revenue. Another suggestion: Create a CEO Dashboard that includes a current performance benchmark around these metrics and then update the metrics monthly.
Start Today Tip

– Associating numbers with marketing is a big part of the changing nature of marketing itself, and while marketers have one perspective, CEOs clearly have another. The metrics mentioned in this post are relatively easy to gather, and a regular conversation with your CEO about the performance of your marketing is critical to getting support, maintaining budgets and building credibility within your company.
Square 2 Marketing – Leading The Reality Marketing And Inbound Marketing Revolution!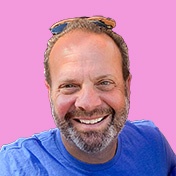 Mike Lieberman, CEO and Chief Revenue Scientist
Mike is the CEO and Chief Revenue Scientist at Square 2. He is passionate about helping people turn their ordinary businesses into businesses people talk about. For more than 25 years, Mike has been working hand-in-hand with CEOs and marketing and sales executives to help them create strategic revenue growth plans, compelling marketing strategies and remarkable sales processes that shorten the sales cycle and increase close rates.