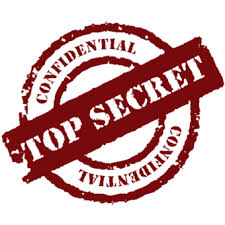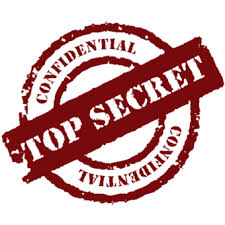 Inbound marketing needs a variety of elements to be successful. For instance, blogging is a big part of inbound marketing, but if you only start a blog and nothing else, don't expect to see a whole slew of leads in your inbox.
However, if you plan for and execute an inbound marketing program with all the key elements, you should be rewarded with the leads you need to grow your business and achieve your sales goals.
Here are the five elements you can't live without.
Blogging – The more you blog, the more good things happen for your company. Here is how it works. Each time you blog and blog properly (keywords, links, etc.), you add another indexable page to your website. You also add more thought leadership to your website. The more you proactively deliver educational information to your prospects, the more you build authority. The more you post to your social media networks, the more visitors you lead to your website. Consider blogging daily if possible.
Educational Content – Just as your blog has to be educational in nature, you have to create as much educational content for your prospects as possible. The more content you create, the more leads you are going to get. Educational content includes whitepapers, tip guides, research studies, infographics, presentations, eBooks and videos. Wondering what to write? What questions do your prospects ask you? Turn the answers into educational content. Bonus: This content helps in the sales process, too, so consider when and where to use it.
An Inbound Marketing Website – The first two elements, blogging and educational content, are going to require a website to exist on. As a result, your third key element is an upgraded website design. Probably the most significant change is the application of the educational content. To do this, you need to make sure there are graphic CTA buttons throughout your website, especially on the home page. These buttons are critical to turning visitors into leads.
Social Media – Social media websites, like Facebook, are the superhighways for your trucks to get educational content to your prospects' front doors. If your social sites are up-to-snuff, you use them to post your blogs and all of your educational content. This makes your corporate social pages valuable resources for your prospects, clients, customers, partners and fans. By making these pages valuable to your key stakeholders, you encourage them to share your stuff with other people like them – potential new customers for you.
Content Publication – You could stop there, but if you take your content and introduce it to people who DON'T know you (remember, those people getting your content on social media already know you), you get your thought leadership and helpful advice in front of millions of people. This is one of the more challenging but widely successful, little-known tactics to drive leads for your business. Guest blogging on industry-appropriate websites is a perfect example of content publication.
There are other inbound marketing tactics that contribute to strong lead generation, but these five elements represent those that are required if you are considering an inbound marketing program for your business.
Start Today Tip – Take an inventory of your current marketing. How many of these five elements are part of your efforts today? It's not difficult to start adding these one at a time, although the content creation aspect of the program is probably the most time-consuming. The bottom line: The more you do, the more leads you should expect and the sooner you should expect them.
Square 2 Marketing – Leading The Reality Marketing And Inbound Marketing Revolution!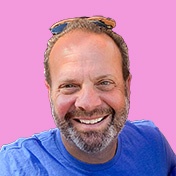 Mike Lieberman, CEO and Chief Revenue Scientist
Mike is the CEO and Chief Revenue Scientist at Square 2. He is passionate about helping people turn their ordinary businesses into businesses people talk about. For more than 25 years, Mike has been working hand-in-hand with CEOs and marketing and sales executives to help them create strategic revenue growth plans, compelling marketing strategies and remarkable sales processes that shorten the sales cycle and increase close rates.