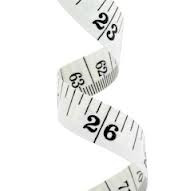 It's not the sexiest side of inbound marketing, but tracking and testing tactics is a critical component of running an inbound marketing campaign that generates results.
There are two sides to understanding the metrics and analytics part of inbound marketing. The first is what to watch, how often to watch it and what to expect. Let's start with that.
At the highest level, you want to watch three key metrics related to your inbound marketing program.
1) Website Traffic – I get asked a lot about unique visitors and repeat visitors. Inbound marketing doesn't distinguish between the two. Why? Think about it: Does it really matter whether a visitor is on your site for the first time or the fifth? Today, people are doing a lot of research on their own before they engage with a firm. So they might come back to your site five or six times before they engage with your company. This means a repeat visitor is just as important, if not more important, than a first time visitor. So, we just look at total visitors.
2) Conversion Rate – This is the percentage of people who convert from a site visitor into a lead. This number should be between 1% and 3%, but we have seen clients as high as 8%. This probably won't increase month over month, but you should be working to keep this number as high as possible.
3) Leads Generated – This is the number of new people who introduce themselves to your company by connecting with you in some way. They download a white paper, attend a webinar or request a time to chat with you.
If you watch these three numbers daily, you will start to get a high-level view of how your website is performing. If you want to drill down even further, here are the five key metrics you need to look at:
1) Where Traffic Is Coming From – This is a simple sources graph reflecting traffic that's organic, direct, from social media and referral sites or from email marketing and pay per click. Organic traffic comes from people who search for your firm via keywords, find you and then click through. Direct traffic comes from people who type in your URL directly. Social media traffic is from people who find you on social networking sites and click through. Referral sites means other sites where people find your information and click back to your website. Email marketing traffic comes from people who get your emails and click through to your site. Pay per click traffic comes from people who see an online ad and click through to your site.
2) Where Leads Are Coming From – This is another simple sources graph that focuses on leads instead of traffic. The sources are the same as above, but here we get to see which sources are contributing leads.
3) Blog Views, Blog Shares And Blog Subscribers – It's important to promote the blog, but the blog data gives you insight on what your prospects want to read about. Keep an eye on which blog topics are the most popular and then try to focus on those topics with future posts. Make sure you are actively sharing your blog with friends, followers and connections. Promote your blog to customers and prospects, and watch your subscriber numbers closely.
4) Keyword Rank – If you are focusing on a few important keywords, then you should be able to see your rankings rise slowly for these special terms and phrases.
5) Landing Pages – If you set up dedicated landing pages for content and offers, then you are able to track the performance of these pages and the offers they contain. They should be converting visitors into leads at a much higher rate than your overall website. These typically convert in the 30% to 40% range.
Now that you have an idea of what to watch, let's talk about how often to watch it and what to expect.
Quite simply, you should be watching your high-level numbers daily and your secondary metrics weekly. It's easy to watch your daily numbers with the smartphone application pictured here. Most marketing software tools provide a nice dashboard view that makes looking at the weekly metrics easy as well.
You should expect things to start slowly. Inbound marketing is about building a sustainable lead generating system for your company that grows steadily month over month. The goal isn't in the first three months; it's in month 10, 11 and 12 when you are getting amazing results that gain momentum and continue on year after year.
Website traffic might only go up 10% a month, but if you did that every single month you would go from 500 visitors a month to almost 1,500 by the end of the 12th month – a 3x improvement.
The same would hold true for leads, if you were getting a 1% conversion rate at the outset of the program and generating five leads a month, with no improvement in conversion rate, now you are getting 15 leads a month.
Play this out into year two and the numbers get VERY exciting. Website visitors would be pushing 5,000 a month and leads would be conservative at 50 a month.
You should be able to see how scalable, sustainable and repeatable an inbound marketing machine can be for your business.
Start Today Tip – Start tracking these numbers. You have to have an idea of how your marketing is doing in order to make adjustments that improve performance. Setting expectations and tracking progress towards those goals is a major part of inbound marketing. You don't have to wait three months for a print campaign to run its cycle. Today you get real-time performance data right from your smartphone. Start by understanding how many visitors you get, how many leads and what sources those leads are coming from.
Square 2 Marketing - Leading The Reality Marketing And Inbound Marketing Revolution!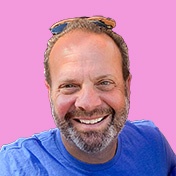 Mike Lieberman, CEO and Chief Revenue Scientist
Mike is the CEO and Chief Revenue Scientist at Square 2. He is passionate about helping people turn their ordinary businesses into businesses people talk about. For more than 25 years, Mike has been working hand-in-hand with CEOs and marketing and sales executives to help them create strategic revenue growth plans, compelling marketing strategies and remarkable sales processes that shorten the sales cycle and increase close rates.