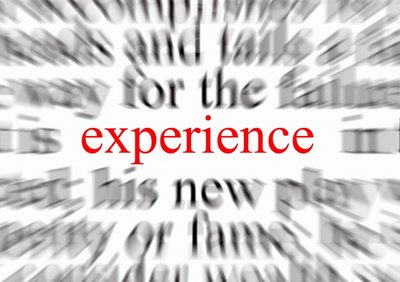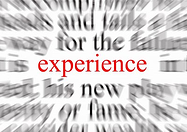 I read an article in Forbes that talks about how many of the traditional rules of marketing are outdated and how the marketing that's effective today focuses on creating an experience for prospects. If you are interested in the article click here to read it. Fair warning: it's ironic that the article requires you to click through an interruptive outbound ad before you get to the content.
If you read between the lines and remember our position on being remarkable, the article preaches that as business owners, CEOs or marketing professionals our job HAS to be to push our companies to be remarkable. Those firms that do it differently are the ones that impact the customer experience and achieve the greatest rewards.
Here are some important ways inbound marketing impacts your target buyer's experience.
Educational Content – Your prospects want help making a purchase decision. Educational content fulfills that desire. It makes them feel good about you, your business, your products/services and your people. This is one of the easiest ways to impact a prospect's experience from the first time they visit your company's website through the actual experience of using your products or services.
Helping and NOT Selling – Closely related to the first topic, your prospects don't want to be sold to. No one does. Consider your own feelings. Do you like getting cold calls? Do you like being approached by a sales person in a store? Do you like when sales people visit your office? Most of us don't. But now consider the experience you have when someone starts asking you questions designed to help you make a good decision.
They are trying to get to know you (what you want, what you need, your challenges and your requirements) so they can help guide and inform your decision making process. The experience is completely different. It actually FEELS different. That's what your prospects want.
Content Delivered Your Way – Some people like reading. Others like watching video. Still others prefer an overview presentation or maybe a podcast. One way to impact a prospect's experience is to deliver educational content in a variety of formats so that they get to pick the one that works best for them.
Content Delivered with Context – While more challenging than some of the other ideas, putting your content in context is essential. Here's an example. People early in the research phase of their purchase cycle need different content than people in the final stages of decision making. That process has to be mapped out and fully understood so that content is aligned and delivered strategically at the perfect time.
Building Communities – Social media and the changing buyer behavior has opened the door to community building. We are all building communities whether we know it or not. All those Twitter followers, Facebook fans, LinkedIn connections and YouTube viewers are part of your business' community.
This community is a high value corporate asset that should be leveraged to help your business get found, get leads and grow sales. The key is feeding the community—adding value and giving them a reason to share their experience with other similar types of people—people who are potential prospects for your products or services.
Start Today Tip – This is advanced stuff. This isn't adding a landing page to your website or considering email marketing. This principle is going to feel very uncomfortable to most of you. Take a small step today. Read the article. Consider your industry, your business—but most importantly consider how you behave when you want to buy something. Think about what your business would be like if you were actively working towards giving your prospects and customers an experience worth talking about. If you are ready to do it—we are ready to help.
Square 2 Marketing – Leading The Reality Marketing Revolution!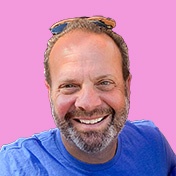 Mike Lieberman, CEO and Chief Revenue Scientist
Mike is the CEO and Chief Revenue Scientist at Square 2. He is passionate about helping people turn their ordinary businesses into businesses people talk about. For more than 25 years, Mike has been working hand-in-hand with CEOs and marketing and sales executives to help them create strategic revenue growth plans, compelling marketing strategies and remarkable sales processes that shorten the sales cycle and increase close rates.