Strategic Revenue Growth Consulting Services
Build A Strategic Foundation For Your Marketing, Sales and Customer Service
To activate powerful revenue growth, you need to start with a strong strategic foundation built on relationships.
You need to connect with your customers, stand out from your competitors and understand how prospects move through their buyer journey. With this strategic foundation, you secure a competitive advantage that empowers you to meet and exceed your revenue goals.
Our strategic sales and marketing experts help you create a revenue growth infrastructure with a focus on five key areas:
Buyer Persona Development
Driving more revenue requires a deep understanding of your prospects and customers. You need to go beyond a surface-level understanding of demographics, job titles and goals.
We help you deepen your understanding of your prospects and what motivates them to do business with you. Working together, we create detailed buyer persona documents that flesh out your prospects' pains, motivations and questions.
These documents help you visualize your buyers as real, live people. With this understanding and empathy, you're able to engineer all of your sales and marketing tactics to deeply resonate with your personas.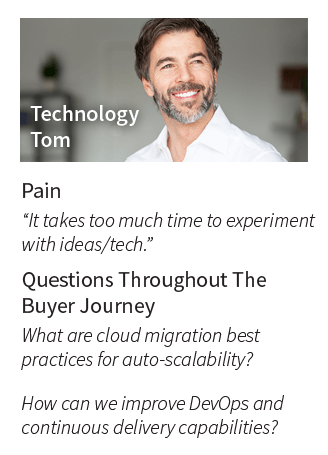 Messaging And Differentiation
If your messaging and service delivery look exactly the same as your competitors, you may as well be invisible.
Our messaging and differentiation strategists sit down with you to gain an in-depth understanding of your business and what sets you apart. From these conversations, we develop overarching and tactical messaging that transcends surface-level analyses like "unique value propositions" and "unique selling propositions."
With these robust new messaging and service delivery strategies, you establish your business as truly remarkable and worth talking about.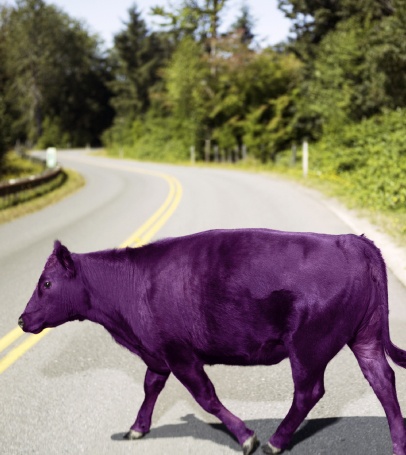 Storytelling
People are wired to connect with stories. That's why storytelling has been the foundation of persuasion since humans first began communicating with language.
Building trust with your prospects and overcoming any sales objections they may have requires powerful storytelling. You need stories that evoke strong emotional responses from your prospects for sales conversations, case studies and digital content.
Our messaging and content strategists work with you to create compelling, disruptive and emotional stories your prospects can identify with. Once you've built these stories and shared them with prospects, moving them through the funnel and convincing them to sign on the dotted line becomes a much easier process.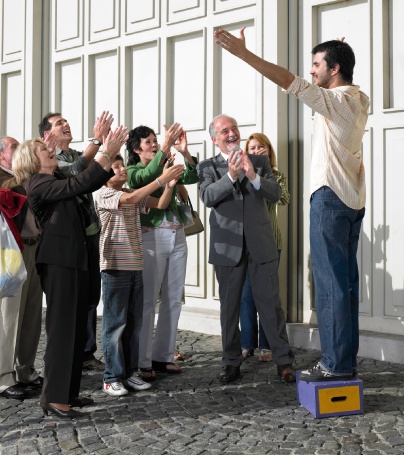 Analytics For Today's Cyclonic Buyer JourneyTM
The funnel doesn't represent today's buyer journey, so the funnel analytics from last year don't work either. This might be why your marketing and sales efforts are producing less-than-expected results and lower revenue numbers.
What you need are buyer's journey analytics that identify gaps and friction along the entire buyer's journey. We'll analyze what's hindering interest during the Awareness Stage and what's holding people back from moving into the Evaluation Stage. We'll look at your sales execution and identify how to get more people from the Rationalization Stage to say "yes" in the Decision-Making Stage.
We start by mapping your current buyer's journey analytics and creating the desired future-state buyer's journey metrics. From there, we create a plan to fill the gap between your current state and future state. No other agency works like this. The result is faster revenue growth and more efficient execution of marketing, sales and customer service tactics.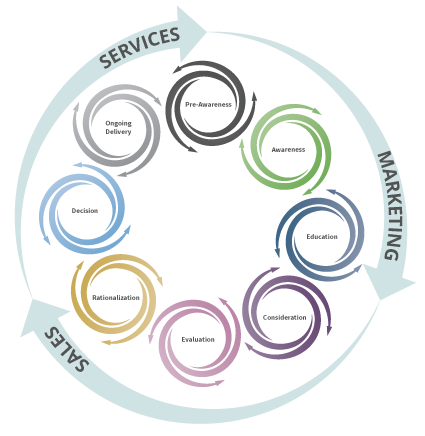 Sales And Marketing Orchestration Outperforms Alignment
To generate a significant increase in revenue, you need sales and marketing to work harmoniously together.
Our strategists take a 360-degree view of all your sales and marketing tactics. We determine where those tactics are aligned and where there is discord. Then we help you devise a plan to configure these tactics so that they are perfectly threaded together to avoid dissonance.
Through this sales and marketing orchestration, you build an integrated program that operates seamlessly to make a major impact on your revenue growth.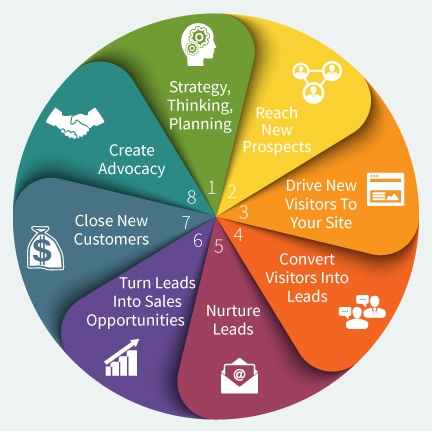 The team at Square 2 took the time to truly learn our business and understand our goals. They devised a brilliant and intricate plan to increase our marketing efforts. We went from under 2,000 monthly website visits and 25 leads to 12,000 monthly website visits and 150 leads in the same 30-day time period three years later. Year over year, we have increased our revenues and have been able to take our business to new heights.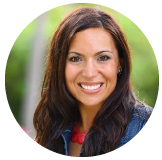 Tracy Fleming, Director Of Marketing