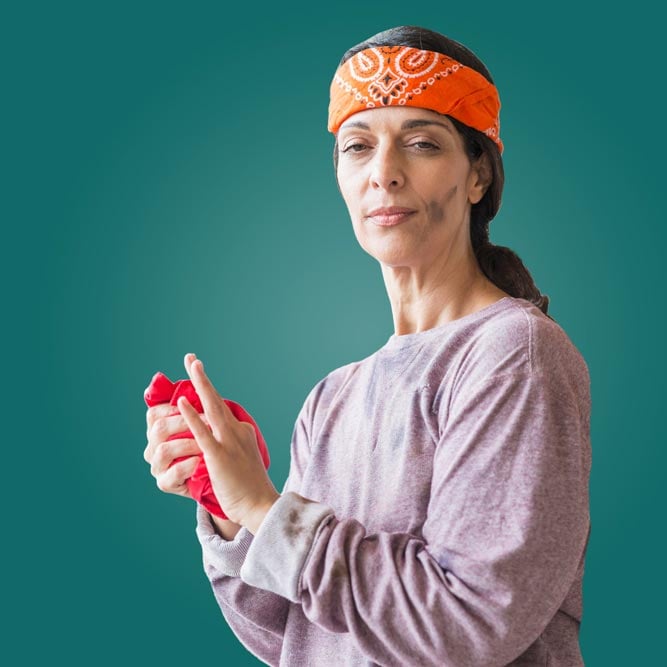 We'll Fix HubSpot
So It Runs Like A
Well-Oiled Machine
Your car requires regular maintenance, and HubSpot requires it, too. Regular checkups and maintenance of your HubSpot portals means they work better, faster and more efficiently, so you get better results.
Comprehensive Support For HubSpot Customers
Keeping your revenue tech stack working perfectly is challenging. You have other obligations, multiple people have access to your portals and changes happen quickly. Your performance relies on flawless marketing and sales execution. If your technology isn't working perfectly, you won't be successful at generating leads, sales opportunities and new customers.
Align Your Technology
HubSpot Garage services keep your tech stack, website and SEO working perfectly so they come together to generate leads, sales opportunities and new customers for your business.
Uncover Issues Quickly
HubSpot Garage services identify issues quickly so you can fix them or get access to experts who fix them for you.
Fuel Business Growth
HubSpot Garage services ensure the back end of your marketing and sales execution is always operating perfectly so your campaigns perform, sales is successful and your company grows.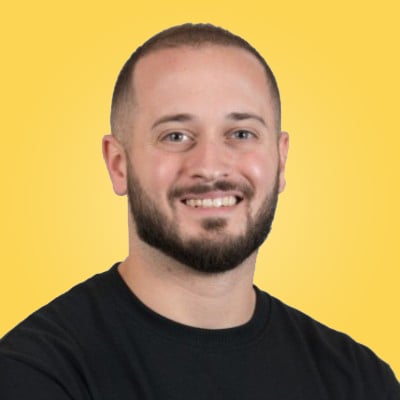 The team at Square 2 ran their 13-point checkup on our HubSpot portal and uncovered a number of important items that needed attention. Then they quickly fixed it for us and now they keep an eye on our portal every month.

— Gary Pica Jr., Director of Marketing at TruMethods
HubSpot Garage Services
WebMAX™
Website Technical Monitoring & Optimization On The HubSpot CMS
SEOMAX™
Search Engine Optimization Technical Monitoring & Optimization For Websites on HubSpot CMS
MarketingMAX™
Monthly Marketing Performance Analysis & Optimization Of Your HubSpot MarketingHub With Recommendations
MOPsMAX™
Marketing Operations Support Of Your HubSpot MarketingHub Plus 8 Hours Of Support Work
SOPsMAX™
Sales Operations Support For Your HubSpot SalesHub Plus 8 Hours Of Support Work
RevOpsMAX™
Sales & Marketing Operations Support For Your HubSpot MarketingHub And HubSpot SalesHubs Plus 16 Hours Of Support Work
FAQs
Have questions? We have answers – check them out here. If you don't see an answer to your question, contact us and we'll get back to you fast. We promise that no question will go unanswered.
How long do I have to commit for this service?
These services are month to month. While we recommend using these services for at least six months to get full value, you can cancel at any time with 30 days' notice.
What if I need more help than I thought initially?
No problem. Our team is available to support you in whatever way you need. If you need more help or have a bigger project, we'll let you know the investment required to support you. Once you approve it, we'll get started.
Who on your team provides these services?
You'll be working with the same group of people who provide day-to-day services to all of Square 2's clients. They have the technical HubSpot, website and SEO expertise you need, and if you have additional issues that need attention, they have access to the entire team at Square 2 for support.
What if I use a different tech stack that doesn't include HubSpot?
Right now, these services are only for clients using HubSpot. It's possible that we might expand these services for other tools in the future.
What if you break something in HubSpot?
It's not likely, but if we change something in HubSpot that we shouldn't, we'll fix it immediately at our expense. We'll also make sure you approve anything we do. You'll oversee any changes we're making and always be aware of what we're working on.
After working with over 300 HubSpot clients and securing over 190 five-star reviews in the HubSpot Partner Directory, we've seen it all and done it all.
"If you are looking for a company to help with inbound marketing, look no further! I have been so impressed with the knowledge we have received from Square 2. They will be re-doing our website, assisting with our overall story/messaging and helping us onboard with HubSpot just to name a few things. The team is professional, friendly and easy to work with. Special kudos to Frank! He is always so positive and happy. I know they are going to help us take our marketing to the next level!"
— Ashley Dietz, Marketing Director, Campbell Property Management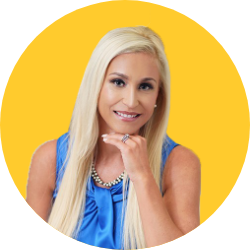 "For more than 10 years, we have been working with Square 2. Frank, Mike, Erica, and Kristin continue to bend over backwards to delight us. We bought into inbound marketing back in 2011 and they have been our sole guide on the path to our explosive growth. In 2016 we did a complete web redesign with them and it was done on time, on budget and exceeded our expectations. The Square 2 team not only knows HubSpot, they know marketing (traditional and digital). HIRE THEM. You will not regret it."
— Eric Elmore, Marketing Manager, Drucker & Scaccetti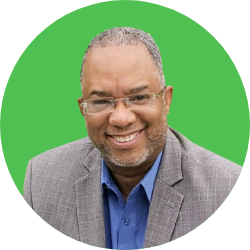 "Our experience with the Square 2 team has been outstanding. Their Accelerator process in particular is a unique and efficient way to accomplish many initiatives in a short period of time. The deliverables created in just five weeks provided analysis, content and strategic recommendations that will drive our marketing objectives for the next six months at least. Each member of the team is an expert in their field and Frank T. could teach a master class in customer service and strategic delivery. Do not hesitate to engage with them!"
— Justin Sherman, VP Business Development, Intelligent Video Solutions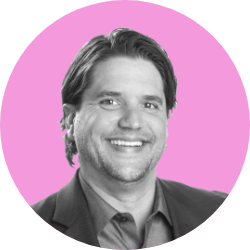 "Our firm chose Square 2 to assist our team with implementing HubSpot. The HubSpot suite can certainly be overwhelming especially for first-time users. From our initial kickoff call through the conclusion of our 1+ month project, the Square 2 team made it easy for us. They did a great job of coordinating and educating various members of our team. They were patient and professional and we never felt like we were 'on the clock.' We greatly appreciate their guidance and would highly recommend Square 2 to any firm looking to implement HubSpot."
— Kevin Fox, Managing Partner, Capstone Group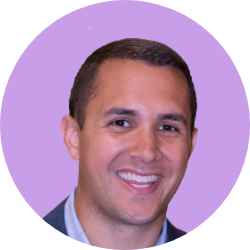 "My experience working with Square 2 has been top quality. The Square 2 team is comprised of experienced and highly skilled professionals who start each project by truly understanding your pain points, your needs, and your internal capabilities. They listen, they learn, and they recommend real-world solutions to marketing and sales challenges. Each of the professionals on the team – strategists, project managers, writers, content developers, graphic designers, web developers, digital media experts, and everyone in between – bring a level of professionalism and integrity unmatched by other vendors. I also appreciate that Square 2 works with a diverse talent base so the output from the agency is unique for each customer (not a one-trick pony). Most importantly for me as a department lead, my Square 2 liaison gives me great confidence in the projects as we move through the retainer and has forged a true partnership with me and our team. Though we are early in our work with Square 2, we have made tremendous leaps in improving our content marketing and our thought leadership. I look forward to continued work with Square 2 and great advances in the future."
— Kari Schoeffler, Global Marketing and Communications Manager, CDI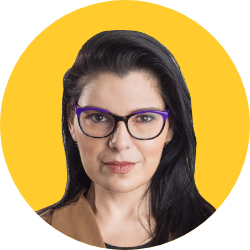 "Square 2 was spot on from start to finish of our three-week Accelerator. They gained a substantial understanding of our business and customer base prior to commencing and their team were complete pros all the way through. I look forward to continued work together and would highly recommend working with them."
— Christian Hamm, COO, SiteMax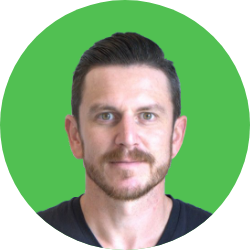 "Square 2 is buoyed by an imaginative leadership team which results in excellent ideas and content. Leadership is strong and organized which makes for seamless execution of our joint vision. I cannot recommend this team enough."
— Brian Flaim, Senior Director of Business Operations, ComTec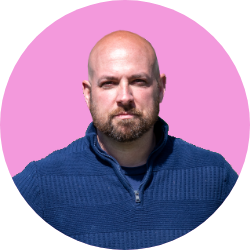 "Square 2 has been a wonderful agency to work with, giving us the tools, strategy, and content needed to engage with our customer base in the ever-changing landscape that is digital marketing. We participated in the accelerator program and the results were fantastic. We feel our business leveled up after the completion of the program and are excited for more to come. Square 2 is our contracted digital marketing agency but the relationship feels and acts much more like a partnership. We fully recommend Square 2 for your digital marketing needs!"
— Zak Schroerlucke, Marketing Manager, Crosby Hops