Get Set Up By The Experts
Today's technology has the ability to transform your marketing and sales, allowing you to target, track and personalize your efforts across the buyer journey – from click to close. But choosing the right solutions and getting them to work to their potential is often a challenge.
With deep expertise across a range of marketing and sales solutions, we're able to evaluate your technology needs, recommend the optimal stack and provide training to help integrate it into your business. Whether you're implementing new solutions or optimizing existing technology, we help ensure maximum effectiveness.

We have over a decade of experience with HubSpot, with more than 60 certifications and 300 clients onboarded. Whether you need help setting up your platform from scratch or optimizing what you have, we provide expert training and execution in everything from day-to-day marketing operations and data visualization to more advanced application development.
We'll help onboard your team, design new templates, migrate your website to the CMS, build out workflows, ensure your data is accurate and integrate your other systems directly to HubSpot. We'll even provide training to your team so you become the HubSpot experts.
We have experience in HubSpot Service Hub, Enterprise, Marketing Hub, Sales Hub and CMS.

We can handle all the technical aspects associated with making upgrades, changes, additions and configuration adjustments on your behalf. We also offer setup and training in the full range of marketing operations, from managing demand generation campaigns to generating quality sales leads and leveraging analytics.
We even offer ongoing marketing operations services around keeping your Marketo instance updated, working flawlessly and producing the desired results.

As a Drift partner, we help you manage conversational marketing strategies and tactics to prioritize growth. Let us set up your platform and provide training to synchronize your efforts in live chat, email campaigns, video marketing and more.
We'll customize the bot, write your scripts, install them on your website, sync the bot up with your CRM, train your reps, coordinate the chat rotation and track results to ensure you're getting conversations, meetings and new sales.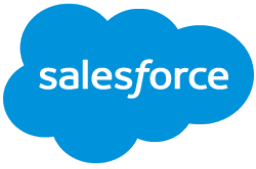 Salesforce Marketing, Sales and Service Clouds are a powerful set of products. They require deep technical expertise to keep them running, optimize their performance, integrate them with other mission-critical apps and create the dashboards and reporting your team needs to hit its goals.
Leverage our Salesforce expertise to manage and encourage growth across your sales operations. Providing custom training and ongoing optimization, we help you add value by developing custom reporting tools and integrating your platform with additional software.
Technology Partners
There are over 8,000 marketing and sales technology solutions. The team at Square 2 offers clients an agnostic technology practice, helping with platform tools like HubSpot, Marketo and Salesforce as well as point solutions to build their tech stacks. Below are just some of the technology partners that Square 2 maintains active relationships with. We regularly provide clients technical support and assistance with these tools and many others not shown here.
They Love Us, And So Will You
Square 2 … worked collaboratively with our team, leveraging the expertise we had in-house and augmenting in areas in which we needed help. They also took the time to coach internal team members on HubSpot and our CRM so we could be self-sufficient when the engagement was over."
They Love Us, And So Will You
The people at Square 2 have been a tremendous partner in driving impactful acquisition and retention programs. They take an innovative yet practical approach to solving marketing technology challenges, and they dig deeply to understand our complex product lineup and customer base to maximize results. Always responsive, the Square 2 team moves quickly to help us keep our Marketo instance optimized so we meet our often tight deadlines."
They Love Us, And So Will You
Square 2 has been a pleasure to work with for multiple reasons. They work hard at making our ideas and vision come to life inside the marketing automation software. They bring their own ideas to the table with a great amount of enthusiasm and iterate on a dime. This is a great team."
Frequently Asked Questions
Expand All

What is the distribution of technology across your client base?

From a platform technology perspective, about 80% of our client base uses HubSpot for marketing, while the remaining 20% use a combination of Marketo (Adobe) and Pardot (Salesforce Marketing Cloud). On the sales side, about 50% of our clients use HubSpot's Sales Hub, while the other 50% use Salesforce's Sales Cloud.
The rest of the tools are spread out in a variety of configurations. We're a technology agnostic agency, so we specialize in listening to what our clients need and then recommending, installing, implementing, training and optimizing the configuration over time. Many of our clients have unique tech stacks that meet their operational and financial requirements.
We do test everything we recommend in the Square 2 Lab before approving it for rollout to clients.
How do you work with clients from a marketing operations perspective?

We provide marketing operations services for many clients. We evaluate what you'd like us to do on a monthly basis and then establish a standard operating agreement and budget.
Each month you have the ability to add to that budget if you need additional help or have special one-time projects that you need help with. We become part of your team, keeping your technology updated and running smoothly all day for the entire month.
Do you offer training for these tools?

We do train our clients on most of the tools in our tool kit. We have clients that like us to run the software for them, but for those that want to run it themselves, we offer a variety of training programs. Most are remote, although we can do onsite training if it's necessary.
Typically we identify your training needs and then configure a program from our set of predesigned modules.
Do you offer onboarding services for HubSpot?

We have extensive onboarding modules for HubSpot. We actually prefer to onboard our clients to HubSpot. Our services are less expensive than HubSpot ($3,000) and more comprehensive.
Do you help clients migrate from one platform to another?

We have done many migrations, especially Marketo, Eloqua and Pardot to HubSpot Marketing Hub. We've done Salesforce to HubSpot Sales Hub migrations, although these are requested less frequently by clients. We've also done many homegrown or industry solution migrations to HubSpot and Salesforce.
We have a specific methodology and a team that specializes in migrations. Our work is quick, efficient and highly accurate. We also offer unique quality assurance (QA) methodologies done by our technical team, as opposed to typical QA that is done by people with marketing or sales backgrounds.
Do you help clients build their tech stacks or select the right set of technology?

We regularly recommend tech stack configurations to clients. If we recommend technology, we've used it ourselves before, so we know it works, works well and will work in your specific tech stack. If we recommend it, we can also help implement, train, optimize and leverage the tools to help deliver your business outcomes.