We Can Move At Your Pace
Only one agency can give what you need, delivered at unmatched speed – results guaranteed.
Led by a dedicated team with deep expertise, our innovative engagements are tailored to your goals and timeline for an agency experience you'll love.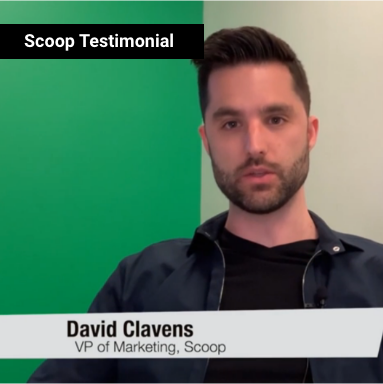 With Us,
You Get The Total Package
From innovative strategies to proven tactics, we leverage extensive in-house expertise to offer end-to-end services for every phase of the customer lifecycle.
Marketing
Cut through the noise and reach your target audience to build brand awareness, generate demand, increase leads and create sales opportunities.
Sales
Align your sales and marketing efforts to create a seamless buyer journey that delivers high-quality leads, shortens your sales cycle and increases your close rate.
Customer
Engagement
Create an exceptional customer experience that improves your ability to cross-sell and upsell to existing customers while allowing you to grow your customer base.
Like To Learn?
You're Gonna Love Us
They Love Us, And So Will You
"It was pure joy. You took our business to another level. We were in the dark for a while and now we have a whole new strategic direction. Your team and this offering are beyond impressive."
They Love Us, And So Will You
"I worked with them for a few months and then wanted to redo our website. A site that should have taken six to seven months was done in six weeks. The thinking and strategy that went into the site made the entire effort remarkable."
They Love Us, And So Will You
"We've worked with Square 2 for years now. They are a great partner and they provide all the strategy and execution we need to hit our lead gen and new customer goals month over month."
They Love Us, And So Will You
"Square 2 has been a fantastic agency to work with. The team is responsive, and the work has been top-notch. They have listened to our needs and built out a solution that fits our budget and our goals, and they continue to deliver the highest quality work."
They Love Us, And So Will You
"Working with Square 2 has been amazing. They help us think through our sales and marketing strategy, and then they help us execute a buyer journey for our prospects that has far exceeded our expectations. They even helped me write a book."
They Love Us, And So Will You
"Square 2 has been a pleasure to work with for multiple reasons. They work hard at making our ideas and vision come to life. They bring their own ideas to the table with a great amount of enthusiasm and iterate on a dime. This is a great team."
They Love Us, And So Will You
"Our firm has worked with Square 2 for over five years. They have provided great insight, tools and tactics for us to use. They helped us execute various stages of our marketing plan and helped us rethink sales and marketing at the firm. They are a great firm, and their strong leadership has built a team that is responsive to their clients."
They Love Us, And So Will You
"Square 2 is great to work with, and more importantly, produced results. Now that we have internalized the revenue generation system, we have a consistent flow of leads that have high conversion into sales opportunities. We have more sales and a lower cost per sale; mission accomplished."