That Aligns With New Buyer Behavior
Building Marketing And Sales Strategies To Drive Revenue
Areas Of Expertise
Square 2 Marketing is a data-driven, results-focused digital agency dedicated to helping you improve business outcomes with buyer-centric sales and marketing strategies. We support your business growth with comprehensive, campaign-based and tactical marketing services.
At the center of the agency is a focus on science, data and intelligence driving continuous improvement and innovation in five practice areas:
≫

Transform the way you think about your business

Create a remarkable customer experience
Transform your messaging
Fine-tune your business processes

Our business innovation consultants analyze your brand, customer experience, products and services, pricing and delivery models. They identify key differentiators, and help you revamp and reshape your messaging and business processes around them.

The result will be a line of people waiting to do business with your company.
≫

Build a "click-to-close" marketing experience

Generate leads
Nurture prospects
Grow revenue

Drive leads and new customers for your business with comprehensive inbound marketing strategies and tactics.

Our team of inbound specialists plans and executes a customized inbound marketing program designed to drive visitors to your website, convert them into leads and nurture them until they become new customers.

Once your program is up and running, we work to keep your business in a state of continuous growth with proven inbound tactics and optimization strategies.
≫

Accelerate your revenue with targeted marketing campaigns

Target the right audience
Align your tactics
Accelerate your sales cycle

Attract the right customers to your business with proven campaign-based outreach tactics.

Our demand generation specialists help you maximize the ROI of your marketing investments with lead nurturing and management, content marketing, account-based targeting strategies, advocacy campaigns and website builds.

With the guidance and support of our demand gen team, you're prepared to hit your revenue goals month after month.
≫

Turn leads into new customers and revenue

Shorten your sales cycle
Increase your close rate
Boost average revenue per customer

Match today's buyer behavior with a more effective, customer-centric approach to sales.

Our inbound sales specialists help you design and implement a structured sales process that focuses on guiding prospects to make an informed purchasing decision at a pace they're comfortable with.

By fostering trust between your reps and your sales-qualified leads, you'll close more deals and grow your revenue.
≫

Optimize sales and marketing with powerful platforms

Choose the right platform
Streamline your implementation
Maximize your marketing technology ROI

Make your sales and marketing technology work for your business.

Our technology experts configure, customize and integrate your sales and marketing platforms to help you get the most out of your investments. We have extensive experience working with HubSpot, Marketo, Eloqua, Pardot, Act-On, Influitive and Salesforce.com.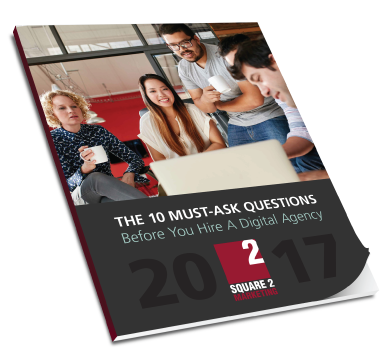 The 10 Must-Ask Questions Before You Hire A Digital Agency
Strategy Before Tactics:
Your Roadmap To Results
Have you ever tried baking a cake without the right ingredients? What are the odds that it will taste good?
Just like baking, your marketing and sales recipe needs the
right ingredients to drive revenue:

Inbound Marketing

Demand Generation

Account-Based Marketing

Revenue Strategy

Marketing Automation And CRM

Website Design And Optimization

Content Marketing

SEO And PPC

Social Media

Email And Lead Nurturing

Event Marketing

Inbound Sales
Used correctly, these strategies and tactics help drive prospects to your site, turn them into leads and convert them into customers. Without the right tactics and a comprehensive plan, you can't expect results.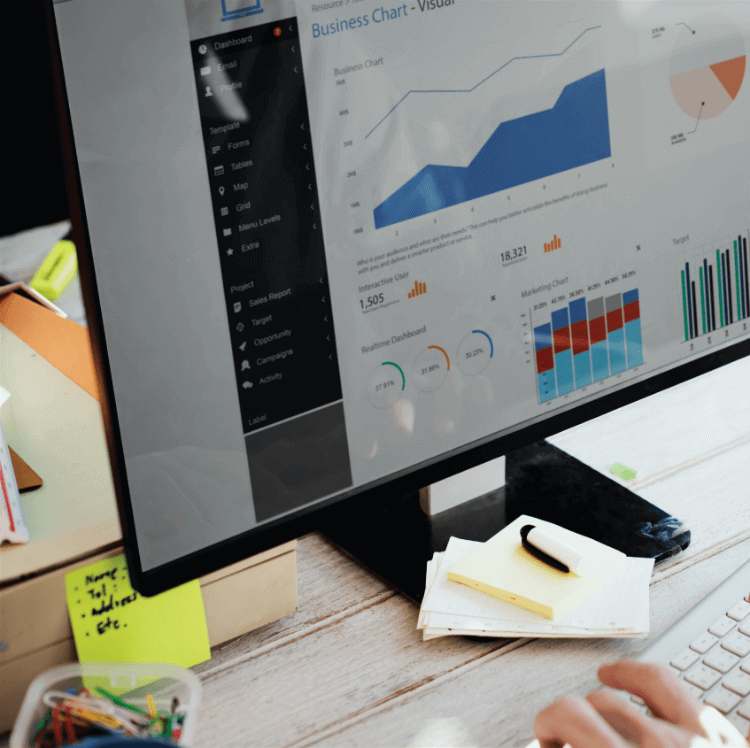 QUANTIFIABLE GOALS: DEFINE THE METRICS TO TRACK YOUR SUCCESS
How can you expect to chart a course if you don't even know where you're going? How do you craft a strategy without being perfectly clear about what you're trying to accomplish?
Determining the effectiveness of a digital marketing program that generates leads and an inbound sales program that drives revenue requires consistently monitoring a core set of metrics.
For example, if you want to reach $15 million in revenue in the next year, you need to understand how many prospects you must close, how many leads you need to generate and how many people you need to drive to your website.
This insight shapes the sales and marketing tactics that encompass your complete digital strategy.
Agile Website Execution:
Driving Rapid Results
Your website is one of your most critical marketing and sales assets. It must attract prospects by giving them the answers they're seeking so they continue through the funnel.
The longer it takes to build a fully optimized website, the longer it will take to generate leads and produce results. To jump-start your lead generation, we've embraced an Agile execution methodology for website development.
In our Agile website execution methodology, we:
Identify your most critical pages
Write, design and code these core pages first
Go live with these high-impact pages
Start driving results
Continually work to add supplemental pages
By launching your site with your most important information first, you don't waste any time starting your lead generation efforts.